Never Forget The Time Shawn Mendes Did This YouTuber's Make-Up
16 October 2018, 17:12
Shawn Mendes is a world-famous music star, but in 2015 he was busy doing this Norweigan YouTuber's makeup!
Shawn Mendes has just had an entire YouTube documentary made about him during the creation of his latest self-titled album, however in 2015 he was spending his time doing this Norweigan YouTuber's makeup.
> A Fan Got A Tattoo Of A Shawn Mendes Voice Memo He Recorded For Her
Having just released his huge debut album 'Handwritten', Shawn headed to Norway to perform a gig at a school and then stop by for a chat with YouTuber Beatrice Neves whilst doing her make up.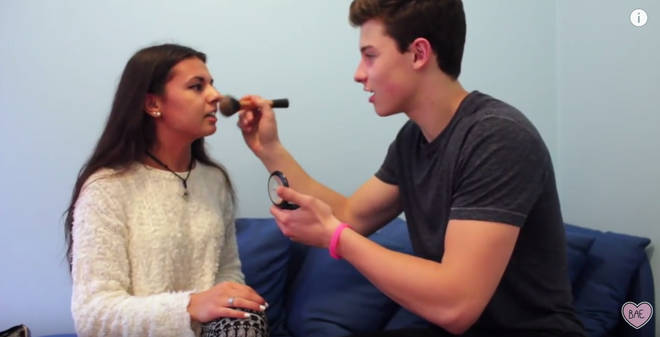 Shawn and Beatriz were both just 17-years-old at the time the video was recorded back in 2015 but three years on and we're still not over just how incredible the whole thing is.
As you can see in the video above, Shawn attempts to apply eye shadow, powder and even put on Beatriz's mascara and it has to be said, he actually does a great job!
Whilst we recently saw Taylor Swift get Shawn's make up done flawlessly at one of her shows, there are plenty of people who had no idea Shawn was such a pro himself and so we had to remind the world.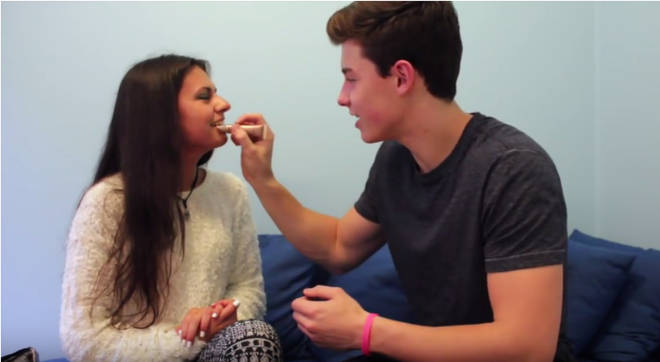 Shawn and Beatriz's video also saw the Canadian star responding to questions about Justin Bieber claiming he didn't know who Shawn was and it feels so weird to think that there was a time when that was even a thing.
When 17-year-old Shawn exclaims, "I actually feel like I did an OK job" at the end of his makeup routine, our hearts 100% melted all over again and now we just want Shawn to do our makeup.
Since this interview we know that Shawn's career has seen him grow into one of the world's most love music stars, but Beatriz has also enjoyed big old glow up which has seen her grow her YouTube channel and become a TV presenter.
> Download Our Free App For All The Latest Shawn Mendes News!