A Fan Got A Tattoo Of A Shawn Mendes Voice Memo He Recorded For Her
4 October 2018, 11:58
Forget selfies and autographs, this Shawn Mendes fan has taken her stanning of the main man to a whole new level with this voice memo tattoo.
A Shawn Mendes fan has revealed a genius idea for a tattoo any Shawn stan would be proud to have inked on them. In a week where Shawn's been spotted wearing fan-made merch, it seems the fans are showing just as much love back.
The ink that Twitter user @siimplyJAYY has had branded on her arm is in fact a voice memo that Shawn recorded for her.
> Shawn Mendes Tattoo Guide: Every Ink The Singer Has...So Far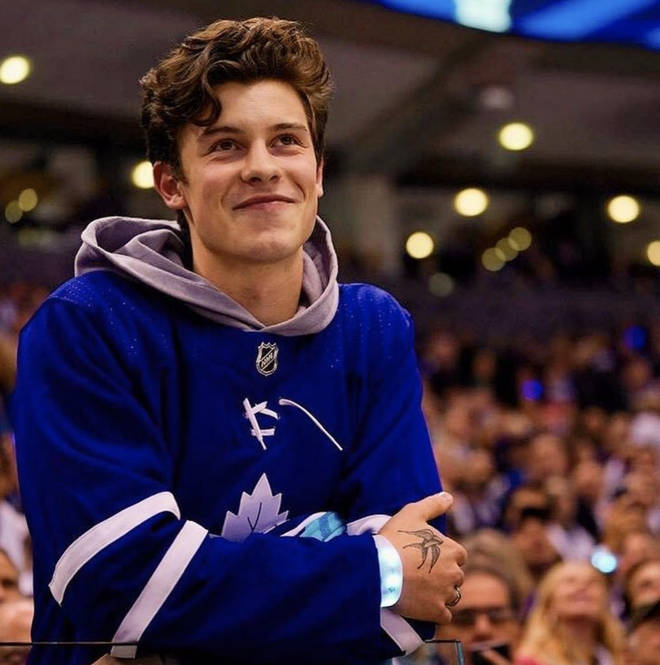 The voice memo says "there's nothing holding you back... love you hunny".
The fan posted a snap of the tattoo along with a sweet caption professing her connection with Mendes, "His music helped me get through one of the toughest times in my life, I never thought I'd ever meet him yet alone tell him my struggle and thank him. This tattoo holds a special place in my heart. love you forever".
> Download our app to keep on top of all your Shawn Mendes news.
From a quick scroll of the fan's Twitter feed, it's clear to see how dedicated a stan she truly is! Look at all these selfies...