Shawn Mendes' Complete Dating History: From Rumoured Relationship With Hayley Baldwin To BFF Camila Cabello
8 June 2018, 14:37 | Updated: 4 March 2019, 16:47
Shawn Mendes' cryptic lyrics from his self titled album have led fans to take a deeper look at who the 20-year-old's girlfriend is and who he's dated.
Shawn Mendes has caught the eye of literally every lady (and man) on this planet with his incredible vocals, enviably floppy hair, commitment to vests and, let's all be honest, his latest Calvin Klein campaign.
But who has he actually dated? Although the star is relatively young at 20-years-old, he has already been linked to some pretty famous faces including his 'BFF' Camila Cabello and supermodel socialite Hayley Baldwin.
Shawn Mendes Was Hilariously Extra In This 'Cover Off' On The Late Late Show With James Corden
The 'In My Blood' singer remains relatively tight lipped about his relationships, but the lyrics in his new self-titled album hint at some pretty intense feelings he's shared with someone, and we really need to know who they're about.
Hailey Baldwin
These two go way back, with 22-year-old Hailey even tweeting she wanted to date the singer back in 2013 when he was still just a wee vine star, and look how far they've come!
A lot can change in a year, as the pair walked the 2018 Met Gala red carpet together 'as friends' even though they looked incredibly close, with Shawn holding her hand to help her in what was a mammoth gown.
Just finding out now that @haileybaldwin tweeted at me !

— Shawn Mendes (@ShawnMendes) November 3, 2013
The 'Stitches' singer also appeared on Drop The Mic, a show Hailey hosts and she got pretty embarrassed when a friend zoned joke was cracked at Shawn's apparent expense.
Fast forward just a few months and Hailey has officially changed her Instagram handle to Hailey Bieber, and that, it seems, is that.
Camila Cabello
Ah, Shawn and Camila. Camila and Shawn. Best friends 'til the ends of the earth? Or... something a little more than?
They're two of the biggest stars right now and have been really close friends ever since they first met back in 2014 when they used to make YouTube covers together (if this doesn't sound like the start of a fairytale romance, we don't know what does).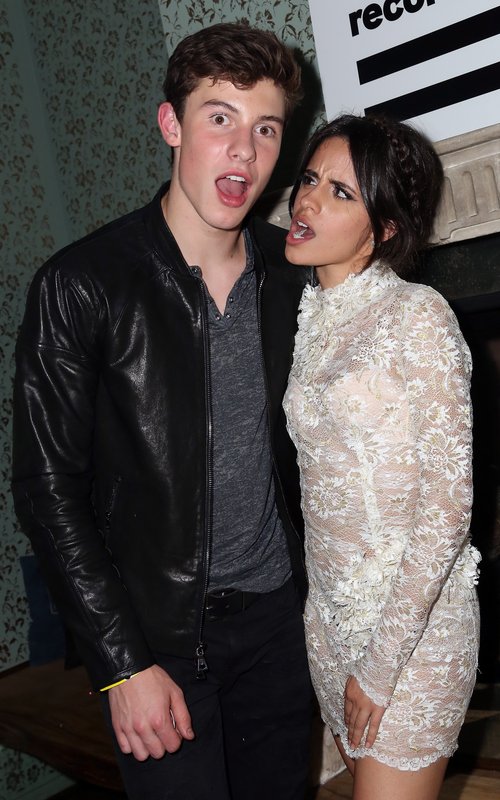 Picture: Getty
Although they both deny that anything has ever happened between the two, fans couldn't help analysing the lyrics to Shawn's latest track 'Why' a song about two people who should be together, and apply them to the pair.
Lyrics read:
"When people ask about us, now, we just brush it off
I don't know why we act like it means nothing at all
I wish that I could tell you that you're all that I want."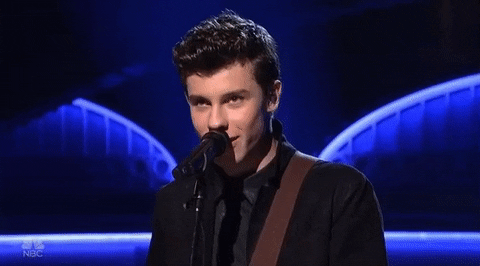 Picture: GIPHY
However, Shawn has remained very much single throughout his career, and he's comfortable with that, telling Variety: "
It hasn't stumbled across me, and I'm not chasing it."
"Of course, seeing all those other artists and people in relationships, you think, 'Maybe it would be nice; who would be great for me?' And that's when you realize: 'This is wrong. Let it be. I'm not supposed to be with anyone right now.'"
We're super interested to see who eventually steals Shawn's heart and we hop even more he actually let's us know who it is- because all these cryptic lyrics have got us wondering all kinds of things!
Download Our Brand New App For All The Latest Shawn Mendes News