WATCH: Rita Ora's New Christmas Video Is The Definition Of Sexy
6 December 2016, 14:51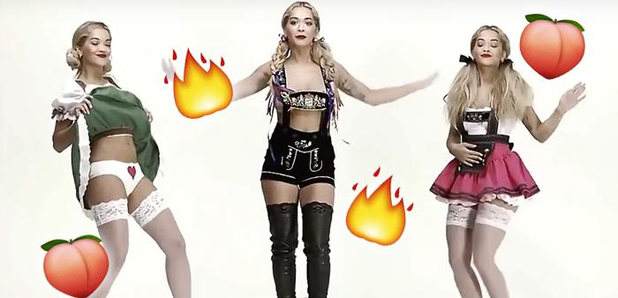 Rita Ora has once again treated us to a scintillating sexy festive video for the second year in a row.
In 2015 we got an insanely hot video of Rita singing along to Jingle Bell Rock and this year Rita has delivered another early Christmas present with LOVE magazine.
Get ready to meet The Divine Miss R, Margerita and Conceita as Rita sings the Andrews Sister's classic 'Boogie Woogie Bugle Boy Of Company B'.
The video was produced in conjunction with LOVE magazine as part of a 'video advent calendar' which began with a steamy shoot with supermodel Bella Hadid.
PIC: LOVE Magazine/YouTube
You may also like...