Rita Ora's Hat - 16 Pictures That Prove She's Inseparable From Her Leather Cap
21 September 2016, 13:09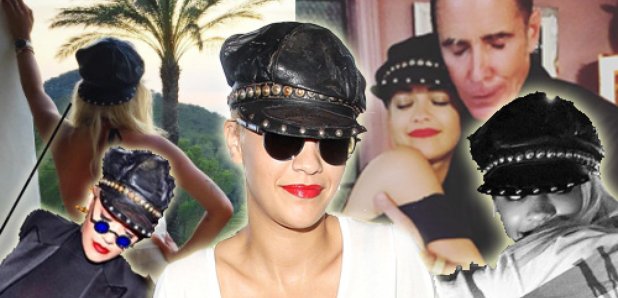 Barely a day goes by when we don't see Rita Ora rocking her famous leather hat - these pictures prove she can NOT live without it.
Rita Ora's got an enviable wardrobe but there's one item of clothing she can NOT be separated from... her studded leather hat, of course!
For the past year, we've rarely seen Rita without it (ok, slight exaggeration but she DOES wear it more than any other item of clothing) - so let's take a look at the times Rita's rocked her cap with pride...
1. Heading to the recording studio in London in September 2015, Rita rocked a bumblebee inspired top, and accessorised with the hat of course.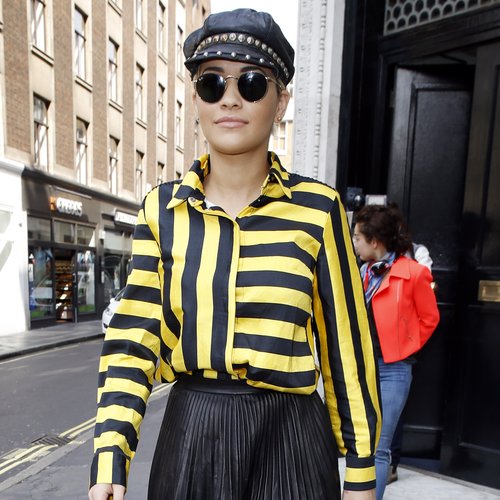 2. It works great with a bikini in Ibiza too - it's not just a city hat, y'know!
#Love Rita Ora – Hot in bikini on a yacht in Ibiza https://t.co/PvRzVjVFJl pic.twitter.com/uDdYbFSeke

— Viral Effecto (@ViralEffecto) June 14, 2016
3. When wearing a leather hat, why not pair it with MORE LEATHER in the form of this sexy LBD that Rita wore in New York in August 2015?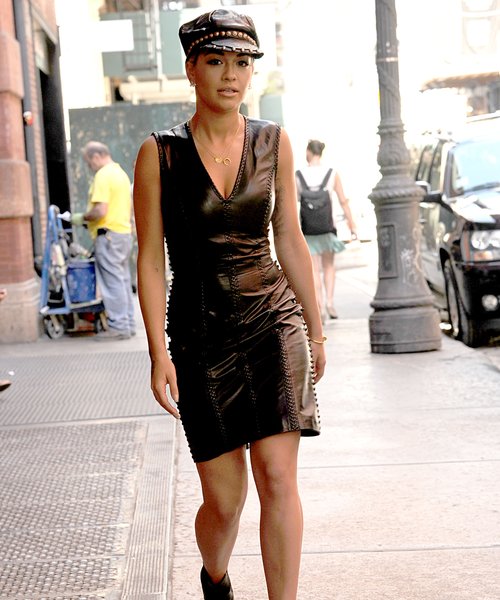 4. You can totally pair it with John Lennon specs too, just like Rita did way back in May 2015
5. Need a red carpet outfit? Get the hat out. Rita picked up her Silver Clef Award in her fave accessory in July 2015.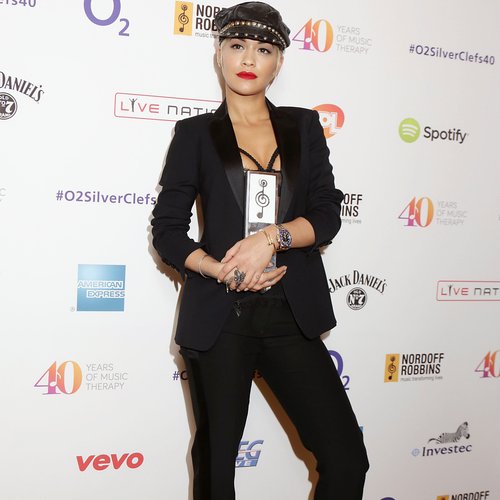 6. It makes an excellent clubbing hat - Rita OBVIOUSLY didn't leave it at home when she went to LA in August 2015
7. We've covered clubbing, sunbathing and red carpets, but it's also a damn good hat for travelling on the Eurostar in.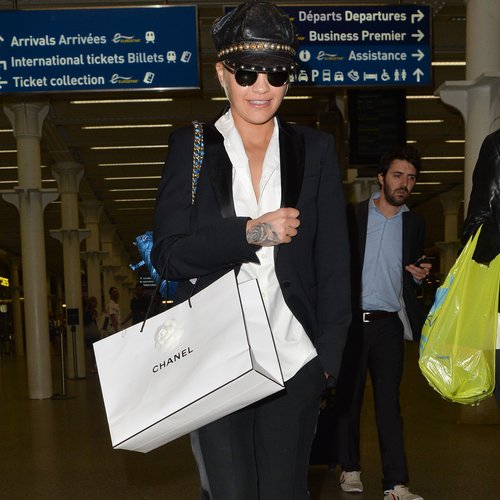 8. You can totally put on impromptu performances on the casino floor when you're wearing this hat
9. Dressed down at the airport? Just make sure you have THE HAT.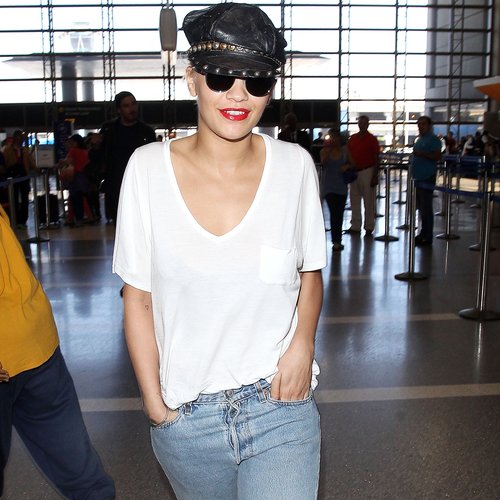 10. Maxi dress? Why not pair it with THE HAT.
"View from my window. " - Rita Ora pic.twitter.com/oFjR7kHk8L

— Fifty Shades World (@50ShadesWorldcm) August 4, 2015
11. Perfect for slouching around in NYC, there's literally no place the hat wouldn't suit.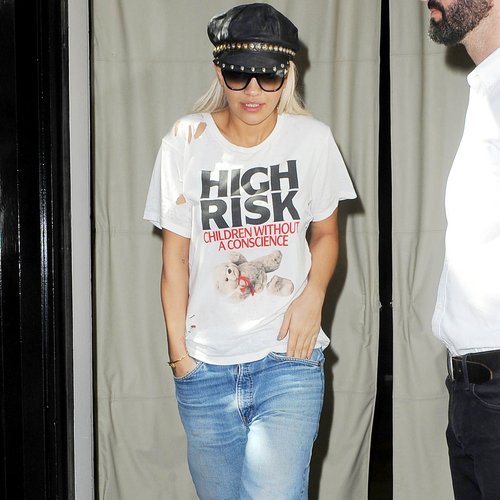 12. Getting tattooed is pretty painful but you know what can make it easier to bear? The hat, duh.
Rita Ora @ritaora: Thank you Mark Mahoney. I adore you #TatTime http://t.co/5Wm2nXD1fY pic.twitter.com/QCUvVktZ35

— YowMomma.com (@yowmommacom) September 22, 2015
13. Heading to the studio? You know what to do....
14. Taking a break in filming your sexy video for 'Body On Me' in New York? Whack the hat on.
15. It might be a whole new year, but just because it's January 2016 is no reason to ditch the hat. We'd miss it, TBH.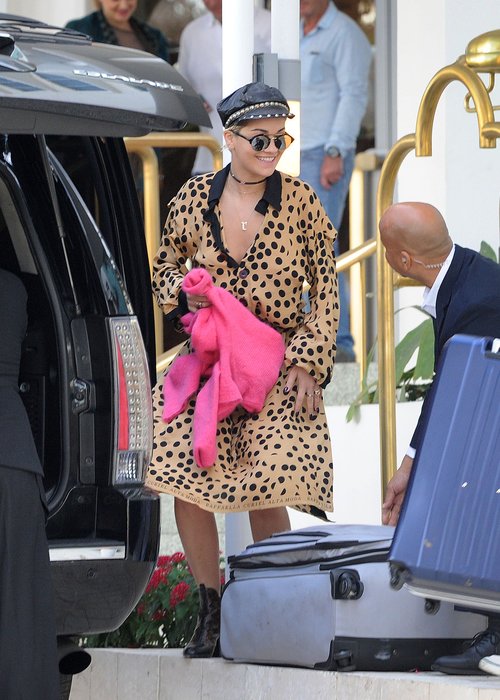 16. Heading to a Tezenis show in Milan, Rita Ora triumphantly brought the hat back out of hiding in September 2016, a full year after we first saw it.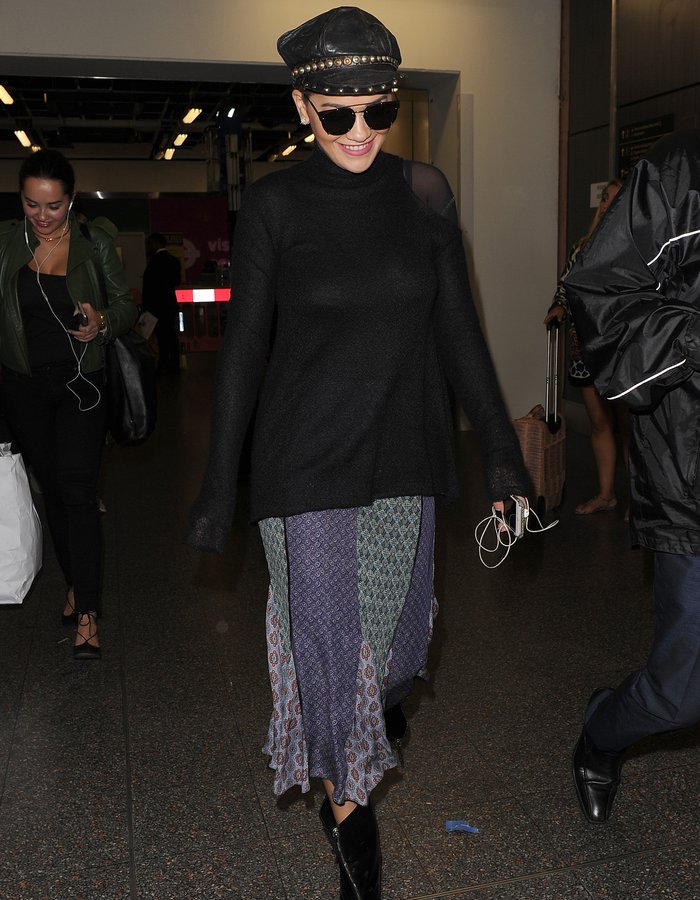 Picture: WENN
Well, there we have it - Rita Ora is surgically attached to her studded hat. Now where can we get ourselves one of those...?