James Arthur Has Revealed He Dated Rita Ora & The Way They Ended Is Brutal AF
12 October 2016, 11:31 | Updated: 12 October 2016, 12:00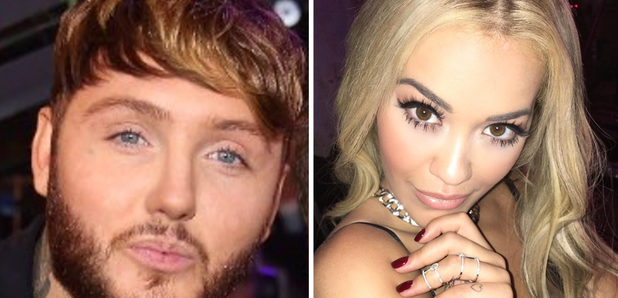 The former X Factor winner has shared the details about his relationship with Rita...
A few years ago James Arthur unleashed several lyrics about Rita Ora during a rap freestyle.
The lyrics, which were full of expletives, made people question why exactly James would be going after the 'R.I.P' singer.
Well in a new interview, James has revealed that the pair did in fact have a relationship!
Speaking to the Evenbing Standard, James said, "Me and Rita were seeing each other on-and-off for a few months."
"Then we just stopped talking. Maybe it was bad for her image to be seen with me."
That sounds like a pretty brutal way for the whole thing to end, especially when you consider that fact that Rita had told him she had feelings for him.
"I was a little bitter about that because she'd said she had a lot of feelings for me," James continued.
Speaking about the reference to Rita in his rap, he claimed, "But it was just rapping. It was wordplay."
At the time of the rap back in 2013, James told a tabloid, "Who hasn't had interest from Rita Ora? She was out with me one night and then coming out of a club with David Beckham's best friend the other night. I was like, 'Oh, f*** you then'."
After making a stunning return to the top of the charts with 'Say You Won't Let Go', as well as smashing a performance where it all started on the X Factor, his original mentor on the show Nicole Scherzinger spoke to Digital Spy.
She said, "I've always told him, 'Put it in the music, I know it's hard, but if it's meant to be, it will happen."
"It's been really hard for James, I'm not going to lie. It's just so great to see that he is on top now. I've always thought the world of him."
You may also like...