WATCH: Did Rita Ora Just Confirm A Collaboration With Eminem?!
21 September 2018, 07:51
Rita Ora teased a huge rap feature on her upcoming album, 'Phoenix', and if these hints are anything to go by, it can only lead to one man.
Rita Ora has some of the biggest collaborations known to man - she's worked with Calvin Harris, Liam Payne and even won a MTV Video Music Award for 'Lonely Together' with Avicii.
However, the 'Anywhere' singer may have just let slip that her next collaboration is none other than the 'Rap God', himself; Eminem.
> Rita Ora Gave Roman Kemp A CRINGE 'Love Island' Tattoo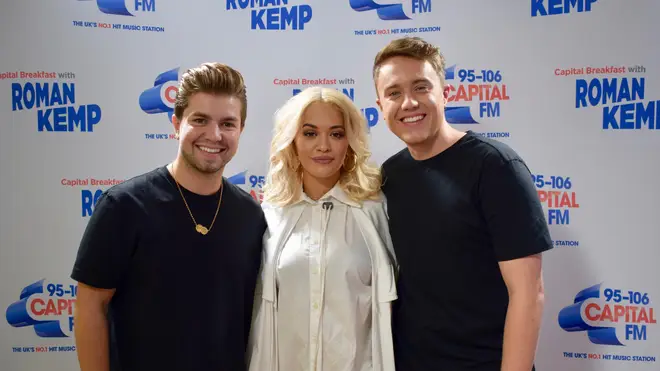 Ahead of the release of her second studio album, 'Phoenix', Rita Ora popped by to chat to Roman Kemp and Sonny Jay about her upcoming bangers.
When asked about who she worked with on the album, Rita confirmed the likes of 'For You' were going to make an appearance, and so was a huge "rap feature", that she couldn't confirm until it came off.
Of course, Roman and Sonny wouldn't leave it at that, and wouldn't stop pestering her until she confirmed that it was Eminem. Rita Ora played it pretty cool, so we'll just wait and see, shall we?
> Grab Our App - We're Chatting To All Of The Biggest And Best Celebs!
[Insert side-eye emoji here]