WATCH: The Way Louis Tomlinson Confessed To Contacting Steve Aoki Will Make You Say "Yup. Me Too, Hun"
14 February 2017, 13:38
Louis Tomlinson Slid Into Steve Aoki's DMs to Make a Song
05:33
Plus, their performance of 'Just Hold On' on the Late Late Show is AMAZING!
If we hear thousands of fans screaming, we kinda have an inkling as to what it could be over - more than likely, Louis Tomlinson and Steve Aoki.
The 'Just Hold On' duo appeared on James Corden's Late Late Show to discuss their collaboration, and all of the overwhelming support they've received recently. But when James said "Tell me how this collaboration came about", we sort of fell in love with the response.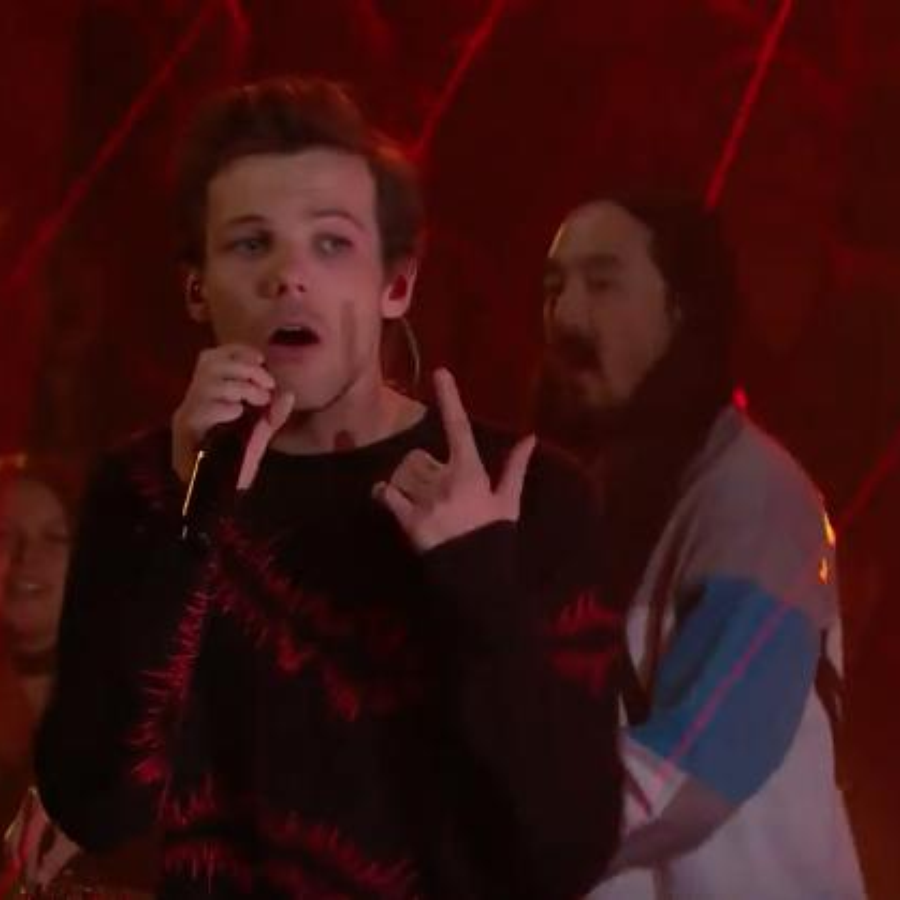 Pic: YouTube
Louis was chatting about his lad's holiday in Las Vegas, when he saw one of Steve Aoki's shows and - after getting a little bit "tipsy" - slid into the 'Delirious' DJs DMs!
Afterwards, Mr Tomlinson said "It works. It does, it does." If we ever needed an excuse to DM him, this is it.
The pair also performed 'Just Hold On' for James Corden and his live studio audience, and it is EVERYTHING.
You May Also Like...