Watch One Direction Perform In Never-Before-Seen X Factor Clip
30 August 2023, 16:56 | Updated: 30 August 2023, 17:25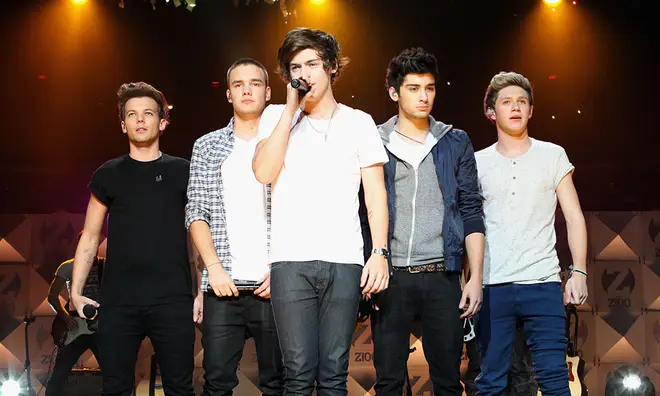 X Factor have unearthed a never-before-seen clip of One Direction performing a second(!) song at Judges Houses.
Niall Horan, Liam Payne, Louis Tomlinson, Harry Styles and Zayn Malik performed a second secret song at Judges Houses; Kelly Clarkson's 'My Life Would Suck Without You', as Simon Cowell and Sinitta watched from the side of a sun-soaked pool.
13 years after the boys first auditioned on The X Factor, ITV released unseen footage from their time at Simon's LA mansion which shows the boys belting their hearts out before they await to find out if they've got through to the next stage.
The clip begins with the boys expressing their concern that they didn't have much time to audition as a five-piece because Louis was stung by a sea urchin while they cooled off in the sea, leading him to be taken to hospital.
They also had a chat with host Dermot O'Leary where they confessed they'd become close friends since being put together as a band after initially auditioning as solo artists. They added that they were prepared to make the most of their second audition because 'you don't get a second chance twice' as Liam wisely said.
UNSEEN ONE DIRECTION: Judges' Houses with SECOND SONG! | The X Factor UK
Niall, Harry, Zayn, Louis and Liam look worlds away from the international superstars they are today in baggy shorts and shirts with scoop necks.
The extended footage showed more of Simon's feedback to the lads and their complete reaction to hearing they'd been put through to the live shows.
"To a point you came in at quite a disadvantage because you didn't have the same amount as time as the others," Simon told them. "On a more positive note, when it worked it worked... and I'm going to talk to you as adults about this because it's a risk. My head is saying it's a risk and my heart is saying it's worth a shot, and that's why it's been difficult... Guys, I've gone with my heart, you're through."
He continued: "Something magic has happened here, genuinely. I'm so impressed with all of you" Simon added before Niall promised they'll work really hard at whatever lay ahead. We now know that was international superstardom.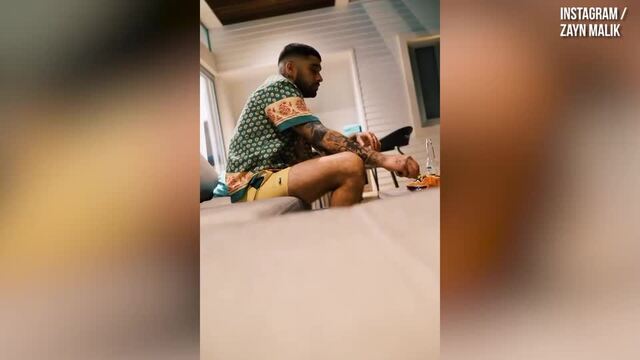 Zayn Malik boards private jet and looks happy and healthy in video
Naturally, each of the guys were in tears as they hugged their mentor, before being congratulated with a huge hug from Dermot.
Fans are loving the unearthed clip, flooding the video with comments like: "1D forever!" and, "After 13 years I'm still here."
Commenting on the boys' close bond, another said: "Their connection from the start was so strong, they were so affectionate with each other it warms my heart."
Another wrote: "Seeing them being successful now and seeing them this young in new video's makes me so emotional im proud of the boys!!"
Fans of the group will know they had five studio albums after finding fame on The X Factor and four international tours. They went their separate ways in 2015 when they went on hiatus and soon after each launched their solo careers.
OneRepublic's Ryan Tedder reveals how he wrote One Direction, Adele, and Beyoncé songs | Capital
Listen live to Capital, and catch up on any shows you missed, on Global Player.