Little Mix Tattoo Guide: Perrie Edwards, Jessie Nelson, Leigh-Anne Pinnock And Jade Thirwall's Ink Revealed
4 December 2018, 17:00 | Updated: 5 December 2018, 15:46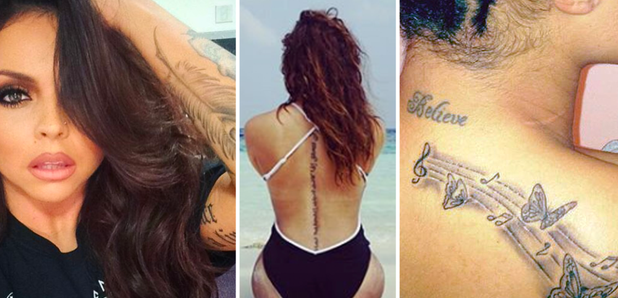 Little Mix tattoos are always making the headlines but what do the girls have? From Jesy Nelson's new tatt to Jade Thirlwall's cute additions, here's your complete guide.
Little Mix are always making headlines with their fabulous new music, a creative new album or some seriously amazing performances and it seems now, all their fans can talk about are their tattoos.
> Download Our App To Make Sure You're Kept Up To Date Withe EVERYTHING Little Mix
From inspirational messages to intricate butterfly sketches, the girl's cover it all as Jesy Nelson, Perrie Edwards, Leigh-Anne Pinnock And Jade Thirwall raise the ink game.
Here's a full guide to all the Little Mix tattoos and why they have them:
Jesy Nelson's tattoos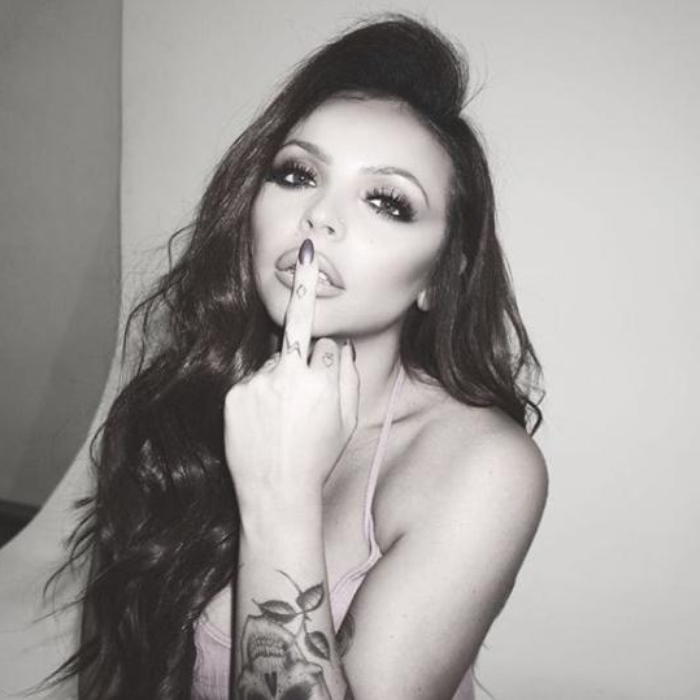 PIC: Jesy Nelson/Instagram
Jesy is undoubtedly the most inked member of the group with over 10 different tattoos. Recently adding to her collection with a FACE inking, here's everything else she's got:
"You were born an original, so don't die a copy" - on her side.
"XIX-VIII-XI" - on her wrist. The date Little Mix were formed.
"Once Upon A Time" - across her bicep.
"A tiger never loses sleep over the opinions of sheep" - across her thigh.
A rose and thorns on her arm.
A skull and a rose on her other arm.
"Music is the strongest form of magic" - on the inside of her arm
"Girl power" - on her shoulder
An eye with a feather on her forearm.
A selection of different symbols across her fingers/knuckles.
A detailed rose on the back of her hand.
A gun tattoo on her rib.
The Queen of Hearts on the right side of her face.
> Piers Morgan Makes Negative Comment Over Jesy Nelson's New Tattoos
Jade Thrilwall's tattoos
YES! This gorgeous gal from South Shields has two stunning tattoos that we currently know of. However, they couldn't be more different if she tried.
"Anyone can achieve their dream if they've got the courage" - written in Arabic on her spine.
A small outline of a heart on her ankle.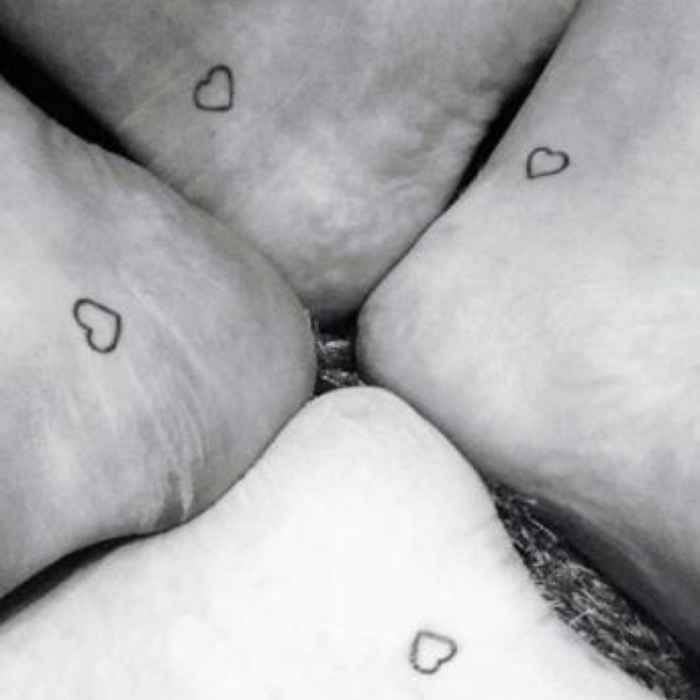 PIC: Samantha Donkin/Instagram
Perrie Edwards' tattoos
Apart from a temporary henna tattoo back in the Zayn days and multiple piercings, we can't seem to find anything that would suggest Pez actually has any tattoos.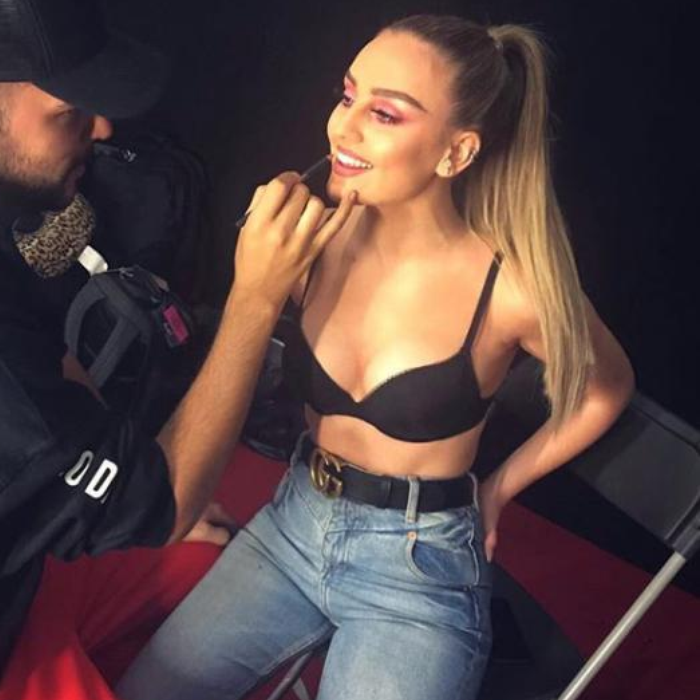 Could we finally see Perrie get inked this year? Perhaps there'll be a milestone or two that will undoubtedly warrant a special spot on the pop star's bod?
> 11 Times Perrie Edwards' Stunning Photos Sent Instagram Into Absolute Meltdown
Leigh-Anne Pinnock's tattoos
Not afraid of a tattoo, Leigh-Anne's been inked twice and both designs are just what we'd expect from Leigh, beautiful!
A length of sheet music across her shoulder blade with butterflies across the score.
At the base of her neck, she has the word 'Believe'.
Psst, whilst you're here, you NEED to watch the girls ace this accent challenge.