Stranger Things 4 Release Date, Trailers, And Where The Netflix Show Is Being Filmed
25 March 2020, 15:59 | Updated: 25 March 2020, 16:01
Here's everything we know so far about Stranger Things 4.
The Stranger Things cast have pressed pause on filming series four of the Netflix show, but its release date isn't thought to be until 2021.
With the first teaser trailer we discovered Hopper is still alive after his fate was left unknown at the end of season three, and since then eagle-eye fans have been gathering for clues about what to expect from series four.
Stranger Things Actor Finn Wolfhard Recalls Being Followed Home By An Adult Stalker When He Was 13
Here's all the information you need ahead of series four of Stranger Things, from the release date and the cast, to where it's being filmed...
Stranger Things 4 release date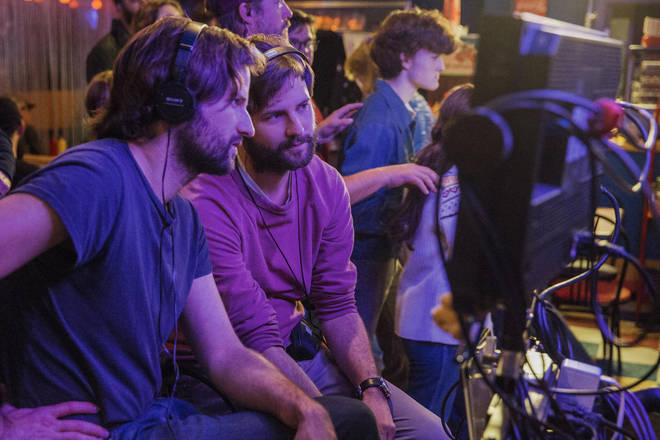 After Stranger Things 4 production was put on hold due to the coronavirus pandemic, its premiere date on Netflix has been pushed back.
Speaking during an Instagram Live Q&A, Hopper actor David Harbour said the season was scheduled to return early 2021.
Filming began in November 2019 and was planned to go ahead until August 2020, but the coronavirus situation has delayed this – much like the production on most other films and TV series that were underway around the same time.
A report from TVLine claims the next series will be a total of eight episodes, following the length of series one and three, whereas season two consisted of nine episodes.
Stranger Things 4 cast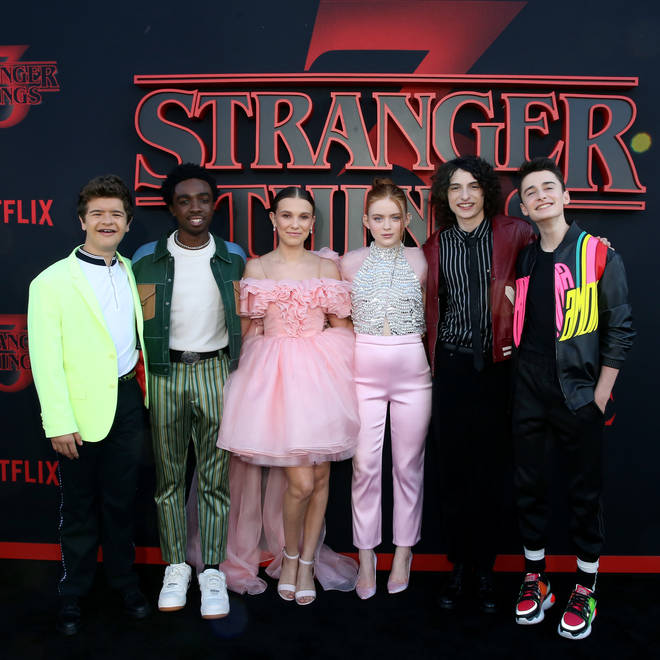 The cast has remained the same throughout seasons one to three, so it's unlikely anyone will be missing from series four.
There will also likely be some new additions, following the successful introductions of Erica (Lucas' sister) and Robin (Steve's love interest) in the latest series.
Last year, it was claimed by TVLine the show was auditioning for four new characters, including three teenagers.
The teens include a metalhead and an entitled jock, while the older character apparently has characteristics suggesting he'll star predominately in a storyline set far away from Hawkins.
What will happen in Stranger Things 4?
In a statement released by Netflix on Valentine's Day, the streaming site promised the next instalment of Stranger Things will be "the most frightening yet".
While Hopper must fight for his life in the Russian prisoner camp in Kamchatka, back in the States, there is set to be "a new horror" surfacing, with the description explaining "something long buried, something that connects everything."
The streaming site have also promised the next instalment will be "the biggest and most frightening season yet".
In 2019, while speaking to Entertainment Weekly, Matt Duffer said the next series will "open up a little bit", meaning we could see Will, Mike, Eleven, Dustin and co take their ventures outside of Hawkins.
He said: "The biggest thing that's going to happen is it will open up a little bit… in terms of allowing portals into areas outside of Hawkins."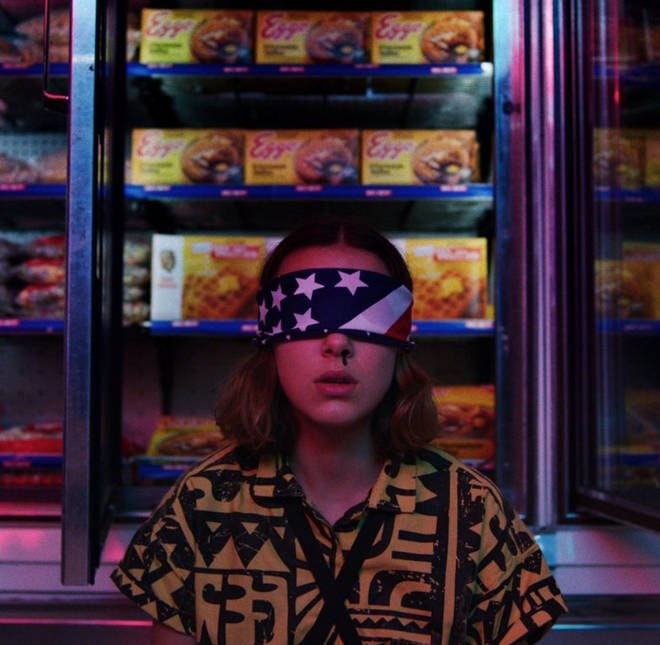 Fans were left heartbroken by the end of Stranger Things 3, after Joyce moved away with her sons Jonathan and Will and Hopper's adopted daughter El after she was left parent-less once again when her adopted dad was seemingly killed in the explosion as they closed the portal to the Upside Down.
We now know he was captured by the Russian officers!
Where is Stranger Things 4 being filmed?
Season 4 of Stranger Things began filming in Vilnius in Lithuania, with production starting in November last year and wrapping on 14 February, once the scenes for Hopper's return were shot for the first trailer.
Scenes were filmed at the former century-old Lukiškes Prison and other locations in Lithuania.
Lukiškes Prison was built and began holding inmates in the early 1900s, and just ceased operations last year.
Vilnius has previously been used as the filming location for HBO's Chernobyl, Netflix's Young Wallander, and Tokyo Trial.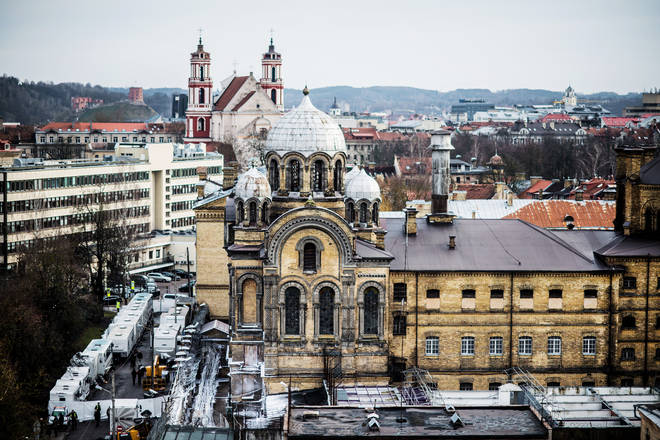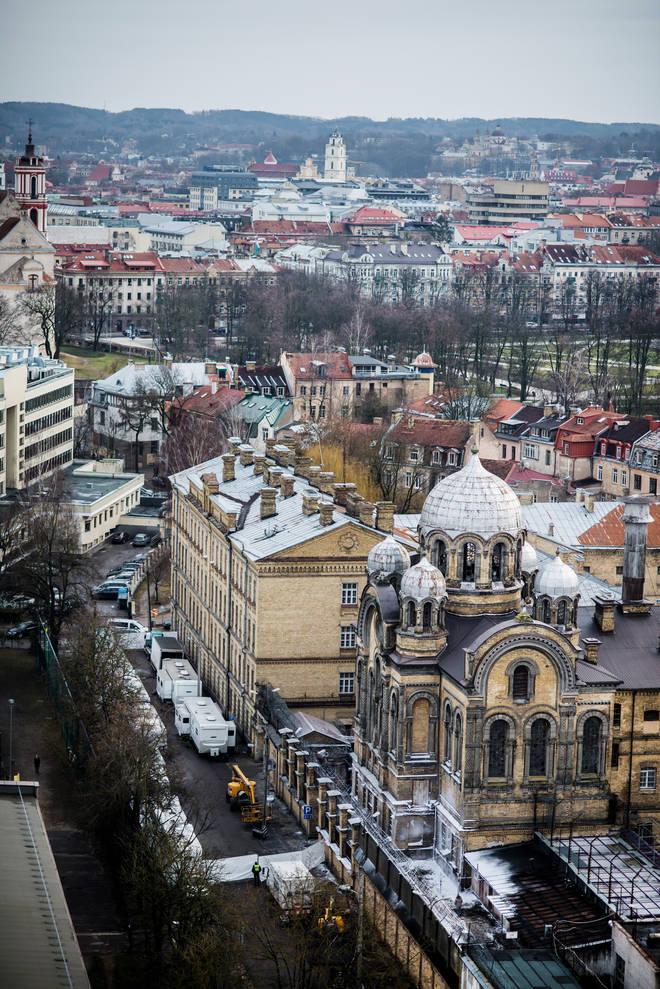 Stranger Things' director, Shawn Levy, said of the first shoot location: "My adventure here in Lithuania in bringing the reveal of the 'American' to life has been a huge challenge but an even bigger inspiration, and we are so thankful to the city of Vilnius and the beautiful country of Lithuania for their hospitality.
"The Duffers and I have been working alongside the brilliant Netflix team for months to pull off this surprise. All the hard work was worth it, however, to bring our fans—the greatest fans in the world—this epic reveal they've been hoping and waiting for. And this is only the beginning."
Natalia Dyer, who plays Nancy, and Maya Hawke, who stars as Robin, were also seen in March filming scenes at Berry College in Atlanta, Georgia.
One eagle-eyed fan spotted the actors on set together, managing to nab a picture of Natalia.