Who Is Taylor Swift's '1989' Album About? All The Tracks Thought To Be About Harry Styles
10 August 2023, 12:39 | Updated: 10 August 2023, 12:54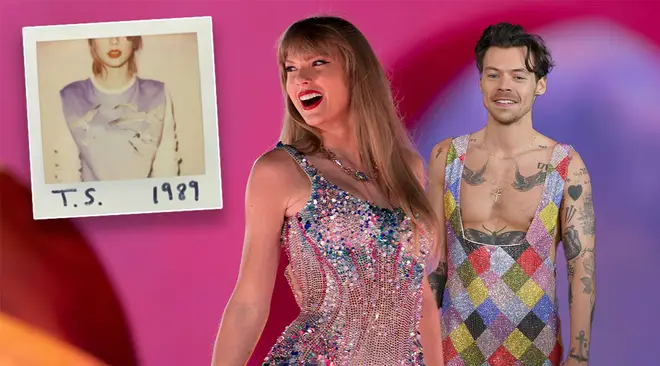 Taylor Swift's '1989 - Taylor's Version' is officially her next re-record, but are the songs on the album really about Harry Styles?
Taylor Swift has officially announced that '1989 - Taylor's Version' is the next album she's dropping from her list of re-records - and fans are excited to hear more tracks From The Vault as the album is heavily rumoured to be about her short-lived romance with Harry Styles.
Taylor and Harry are thought to have penned a string of songs about each other over the years, and '1989' included an array of anthems that alluded to the former One Direction star.
Pop powerhouse Taylor is a force to be reckoned with after announcing '1989 - Taylor's Version' in the midst of her Eras Tour - not to mention, just a month after the release of 'Speak Now - Taylor's Version'.
Taylor confirmed that '1989 - Taylor's Version' will be dropping on October 27th and will also excitingly feature five new tracks From The Vault!
So, who is '1989' really about and which songs are rumoured to be about her relationship with Harry?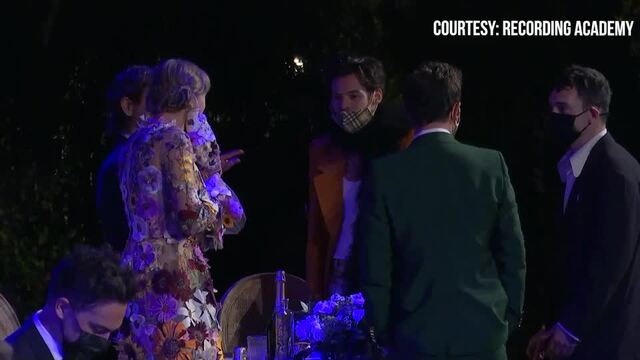 Harry Styles and Taylor Swift catch up at The Grammys
Surprise!! 1989 (Taylor's Version) is on its way to you 🔜! The 1989 album changed my life in countless ways, and it fills me with such excitement to announce that my version of it will be out October 27th. To be perfectly honest, this is my most FAVORITE re-record I've ever done… pic.twitter.com/JFYOWhBxhj

— Taylor Swift (@taylorswift13) August 10, 2023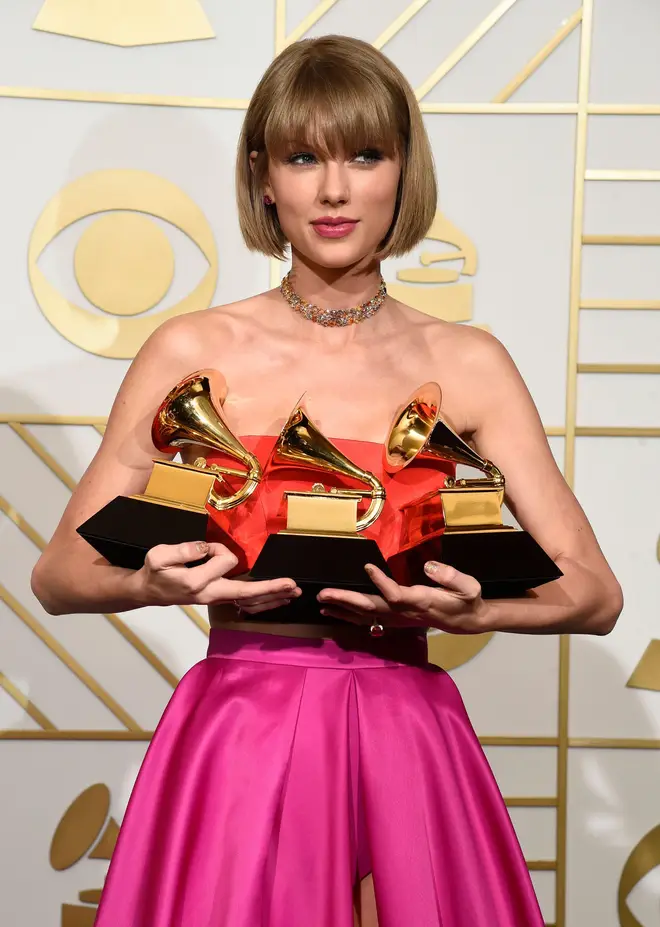 Who is Taylor Swift's '1989' about?
'1989' is heavily rumoured to be about Harry Styles, with subtle references made to the British pop star and their whirlwind romance.
The album was originally released in 2014 and it was the first project she dropped following their brief romance, which began at the end of 2012 and ended a month later in January 2013.
A string of songs on '1989' have caught fans' attention with subtle hints alluding to Harry, including the most obvious song of all; 'Style'.
Of course, just like her other albums, Taylor remains tight-lipped on who inspired the bops in her discography, but that hasn't stopped fans from doing the maths and putting together the clues.
In regards to '1989', some lyrics are more obvious than others, but we'll let you draw your own conclusion.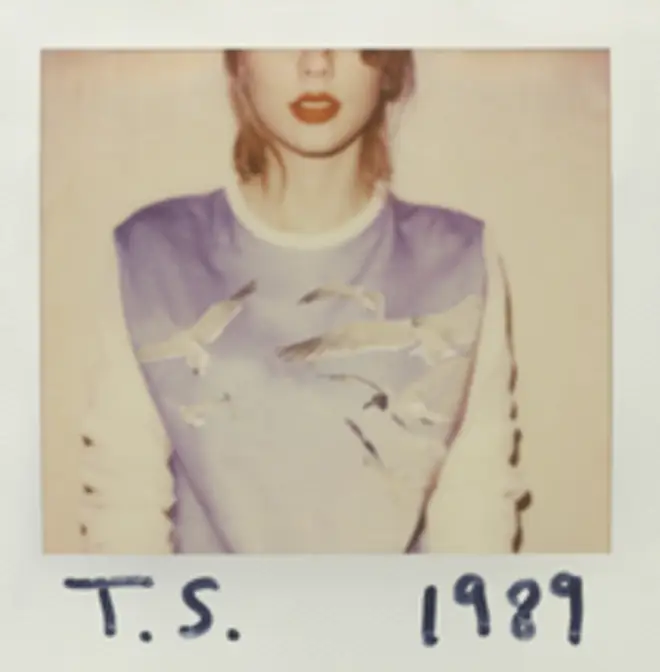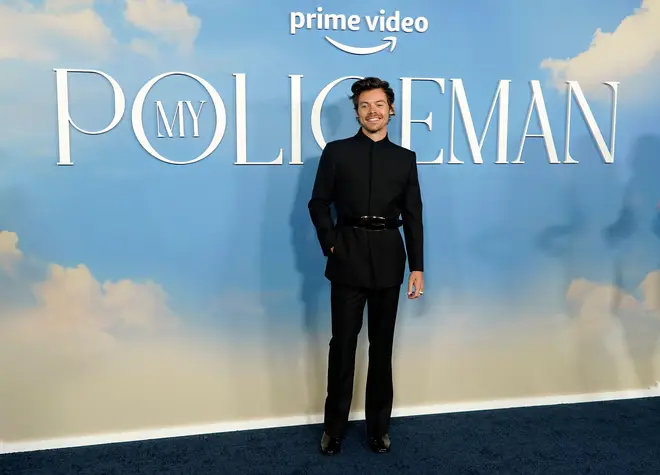 im so excited to see her release 1989 all over again, thank you harry styles for dating taylor swift so that you helped her create such a masterpiece

— maria (louis' version) (@junelovesharry) August 10, 2023
oooo we are about to learn more about the harry styles taylor swift lore

— shr (@dieatribes) August 10, 2023
When did Taylor Swift date Harry Styles?
The internet was sent into a tailspin when Harry and Taylor were first spotted walking around Central Park in New York in December 2012 and reportedly dated until the following month in January 2013.
They are said to have ended their relationship during a New Year's holiday in the British Virgin Islands after an alleged argument led them to cut their holiday short, with Taylor apparently flying back to the US alone just three days later.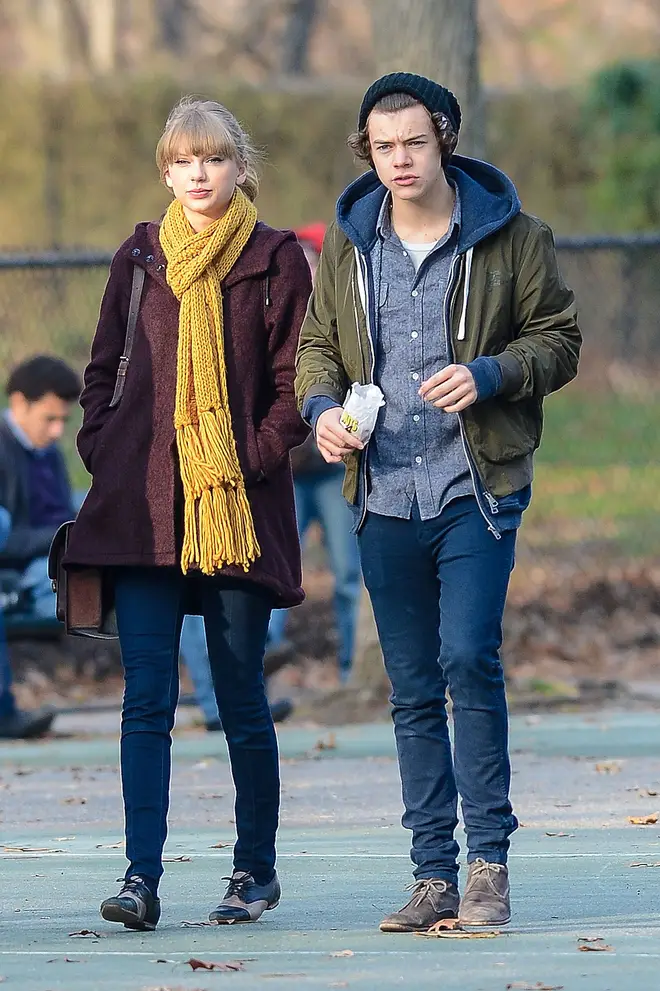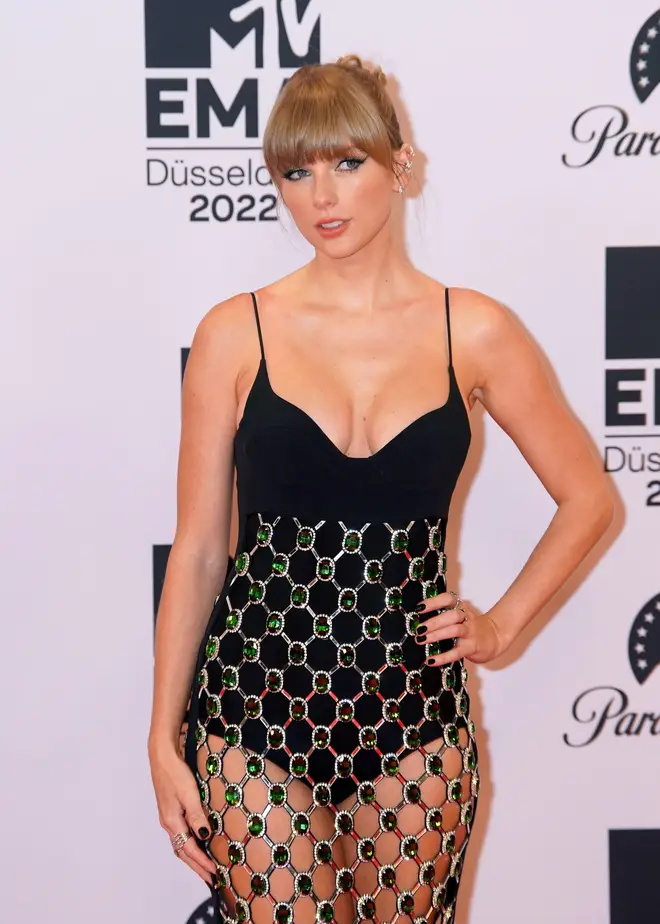 Which '1989' songs are about Harry Styles?
According to Swifties, the following tracks are rumoured to be about Harry:
During a 'Secret Sessions', Taylor said: "I was on a boat once and I came up with the line 'so it's gonna be forever, or it's gonna go down in flames'," about 'Blank Space', which links to the time she was with Harry on a cruise in the British Virgin Islands, which is when she broke up with him.
'Style' is the most obvious track on this list as she references the singer's last name in the title - not to mention the actor who plays her love interest in the music video, who strikes an uncanny resemblance to Mr. Styles, and *that* paper plane necklace reference.
She also sings: "You've got that long hair slick back, white t-shirt," alluding to his appearance at the time.
One of the songs that has been most heavily-rumoured to be about Harry is 'Out of the Woods' when she sings: "Remember when you hit the brakes too soon/Twenty stitches in a hospital room," about a snowmobile ride she took with an ex who lost control and wrecked it so badly that they had to go to the ER.
Taylor and Harry went skiing in Utah on 23rd December 2014 and got involved in a snowmobile accident, leaving Harry with a bandage on his chin at the time.
'All You Had To Do Was Stay'
Just days after their split, Taylor tweeted: "Back in the studio. Uh oh…" and later confirmed that 'All You Had To Do Was Stay' was written during that session… coincidence?
Tay said in an interview with Rolling Stone in 2014 that 'I Wish You Would' is about an ex who bought a house close to hers, which fans have theorised was Harry after he bought a mansion in LA in March 2014, which just so happened to be around 7 minutes away from his ex-girlfriend's.
Harry referenced the 'I Wish You Would' lyrics: "Windows down, you pass my street, the memories start", in his 2015 1D track 'Perfect': "And if you like midnight driving with the windows down".
In 'Wildest Dreams', Taylor sings: "Say you'll see me again, even if it's just in your wildest dreams," and a year later, Harry sang in 1D song 'Walking In The Wind': "Goodbyes are bittersweet but it's not the end, I'll see your face again."
'How You Get The Girl' talks about someone ruining a relationship because they're too young and attempts to reconcile when they realise what they've lost - alluding to the rumours that Taylor and Harry were on talking terms six months after their romance came to an end.
In 2015, Harry penned a track called 'I Love You' for US singers Alex & Sierra, which included the lyrics: "Maybe if I got my timing right, I wouldn't end up alone", which fans have tied to 'This Love's lyrics: "Timing is a funny thing".
He also penned: "I won't trouble you no more," in the song, which links to Taylor's 'I Knew You Were Trouble', which was released whilst they were dating.
'I Know Places' includes the lyrics: "Baby, I know places we won't be found," which Harry seemingly responds to in his track 'Perfect': "And if you like going places we can't even pronounce."
Taylor previously revealed that 'Clean' was written about a time she was in London and realised that she had been in the same city as her ex, but didn't feel any heavy emotions about it - and of course, her London boy romance era at the time was with Harry.
Last but not least, 'Wonderland' has hints of Harry immersed in the lyrics as Tay sings: "Didn't you flash your green eyes at me? Didn't you calm my fears with a Cheshire cat smile?" mentioning Harry's green eyes and also subtle ties to the fact he's from Cheshire.
Fans are also hopeful that Harry will appear on a 'Style' remix as one of the From The Vault tracks as the exes are now very amicable with each other and have been spotted chatting at numerous award shows - we can only hope!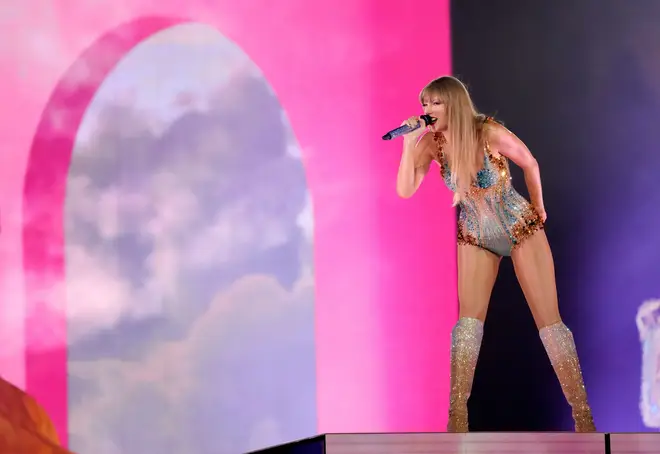 Listen live to Capital, and catch up on any shows you missed, on Global Player.