The 'Love Triangle' Drama Between Olivia Rodrigo, Joshua Bassett And Sabrina Carpenter Explained
20 May 2021, 16:23 | Updated: 24 March 2022, 17:44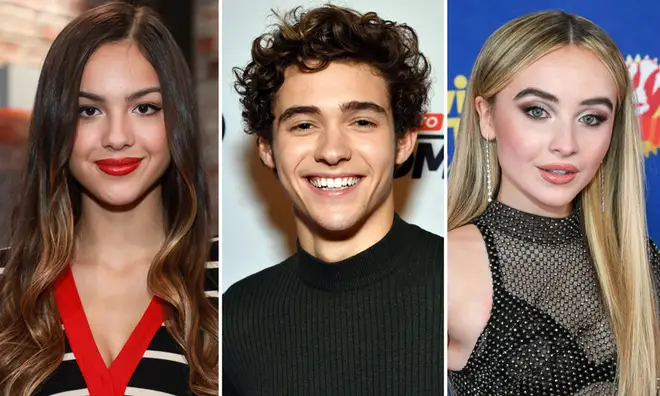 Olivia Rodrigo's viral sensation 'Drivers License' had the internet mixing up all kinds of theories, and one of them was a love triangle between the singer, Joshua Bassett and Sabrina Carpenter. If you can't keep up with all the rumours, here's the lowdown on the drama.
Olivia Rodrigo, Sabrina Carpenter and Joshua Bassett are the names you saw all over the internet after Olivia's song 'Drivers License' and its beautiful, teen angst-inducing lyrics soared to the top of the streaming charts.
The song is heavily rumoured to be about the love triangle between the Disney stars, after High School Musical: The Musical – The Series co-stars Olivia and Josh reportedly dated before he moved on to Girl Meets World star Sabrina.
Olivia Rodrigo's 'Drivers License' Lyrics & What They Really Mean
'Drivers License' and its lyrics had everyone wondering more about the then-17 year old behind the track, and a lot of theories have surfaced about its meaning and whether it has anything to do with Josh, 20, and Sabrina, 21 – something they both fuelled as they went on to release their own songs, 'Lie Lie Lie' and 'Skin', within weeks of Olivia's hit.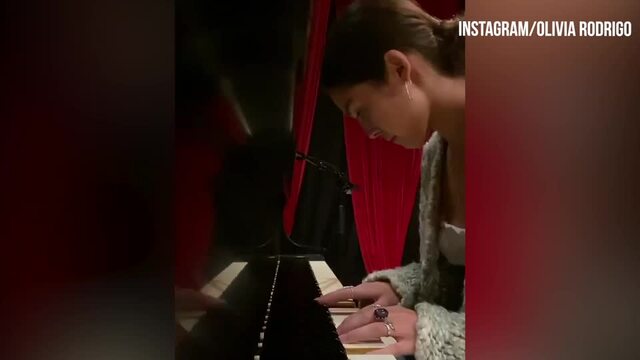 Olivia Rodrigo shows fans a song she's been working on in quarantine
If you hadn't caught on already, the biggest rumour is that it was about a love triangle between Olivia, Joshua and Sabrina, so here's the complete lowdown on the speculated drama...
Right, bare with us.
Josh is one of Olivia's High School Musical: The Musical – The Series co-stars, in which they play on-screen couple Nini and Rocky, while Sabrina is a fellow Disney alumni who starred in Girl Meets World.
Olivia and Josh were rumoured to be dating in 2020 – something which was fuelled when fans uncovered a video of Olivia talking about how Josh took her driving for the first time, in a trip she said she'll "always remember".
They never confirmed they were a couple but Disney fans assumed they'd split in summer after Olivia referenced a "failed relationship" on TikTok.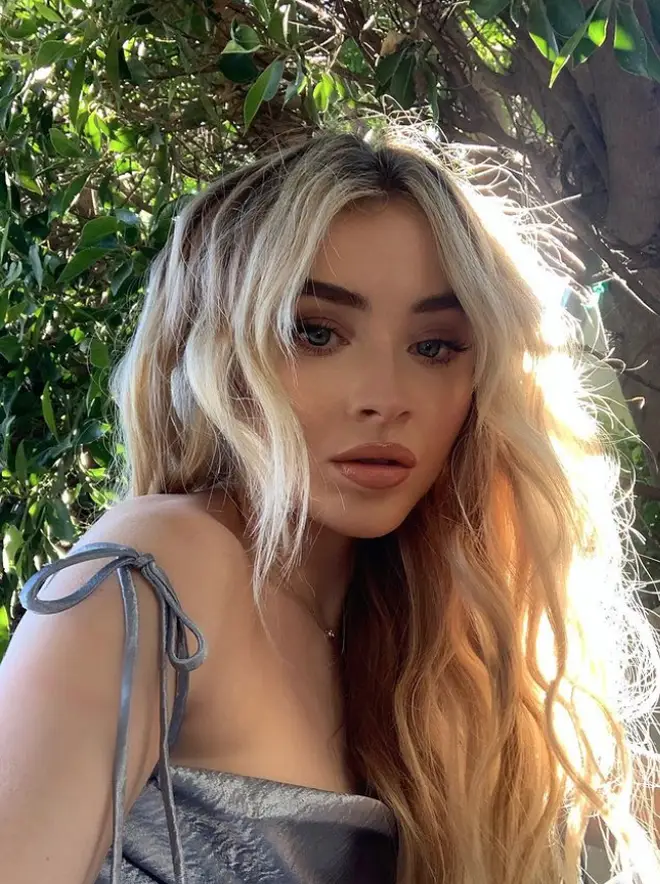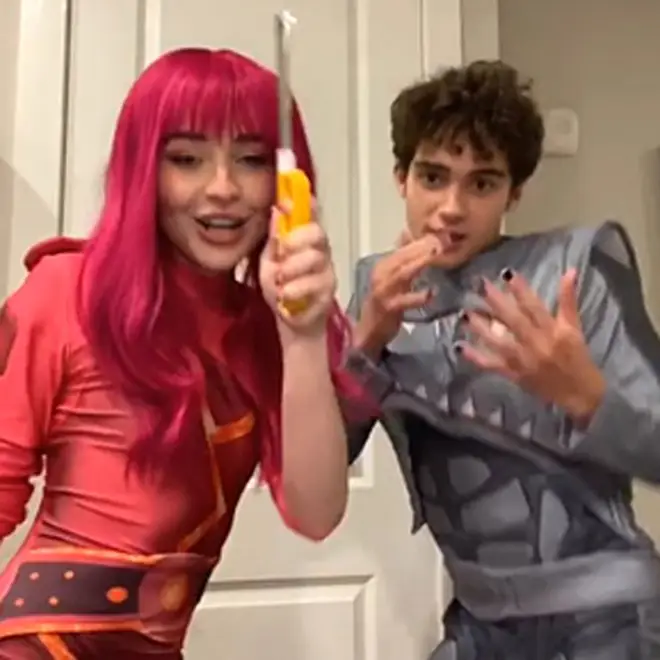 Months later he was pictured at lunch with Sabrina and the two even attended a Halloween bash as Lavagirl and Sharkboy.
Still with us? Okay, so Olivia had fans convinced she was singing about a love rival in 'Drivers License', but there's more on that below.
Olivia's lyric in 'Drivers License' where she sings 'And you're probably with that blonde girl/ Who always made me doubt/ She's so much older than me/ She's everything I'm insecure about' had fans guessing it was about Sabrina, after they uncovered an original version of the song in which it was 'brunette girl'.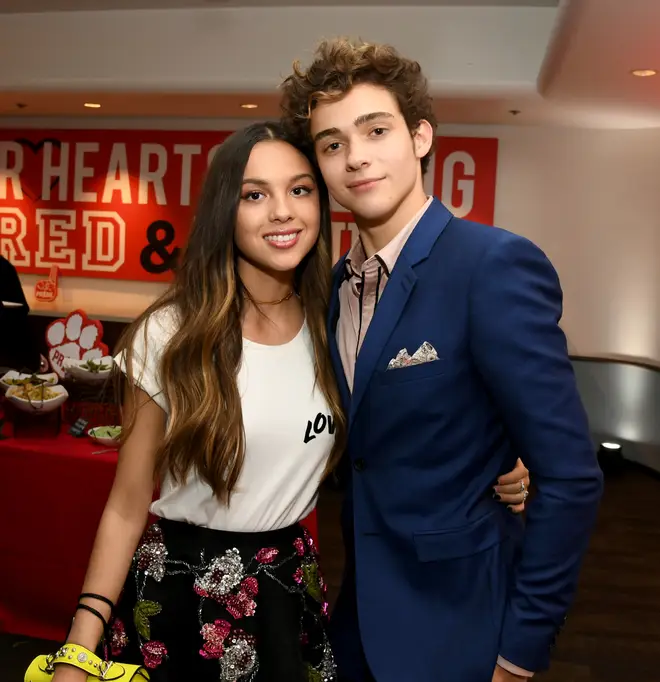 The love triangle theories took another turn when Joshua Bassett released 'Lie Lie Lie' and Sabrina released 'Skin', where she sings some very telling lyrics:
Maybe we could have been friends
If I met you in another life
Maybe then we could pretend
There's no gravity in the words we write
Maybe you didn't mean it
Maybe "blonde" was the only rhyme
The only rhyme
Sabrina later said 'Skin' was 'not a diss track' and that it 'isn't calling out one person', while Josh insisted his song 'was about a friend who had been lying behind my back'.
The couple doth protest too much.
However, when Sabrina released the music video for 'Skin' the rumour mill just kept on spinning.
The video has a lookalike of Josh cuddling up to Sabrina the whole time in a stormy setting and also includes... a literal car.
Remember the name of Olivia's song, right?
The wild theories will likely keep on coming but Sabrina's fans are adamant 'Skin' is about the hate she received for dating Joshua.
It's either a drama we'll never know the full story of or, given that Josh went on to drop another song, 'Only a Matter of Time', it's a perfectly-timed marketing strategy for the trio which we can't hep but applaud.
> Here Are All The Ways You Can Listen To Capital