Ed Sheeran's 'Subtract' Album Consists Of 'Deepest Darkest Thoughts'
1 March 2023, 11:50 | Updated: 1 March 2023, 11:51
Ed Sheeran is releasing his fifth studio album, 'Subtract', and it's different to anything he's ever done before.
Ed Sheeran has announced his fifth album, 'Subtract', revealing it's unlike anything he's put out before after going through a challenging series of events last year.
The five-time BRIT Award winner said he spent a decade working on 'Subtract' but after a series of difficult events at the start of 2022 his mindset completely changed and he poured his emotions into music.
After wife Cherry was diagnosed with a tumour and the death of his close friend Jamal Edwards, Ed said he 'spiralled' through fear, depression and anxiety.
Justin Bieber Cancels Remaining 'Justice' UK Tour Dates
He described 'Subtract' as 'opening the trapdoor into my soul' and said it's a diary entry from February 2022 to help him make sense of everything he went through.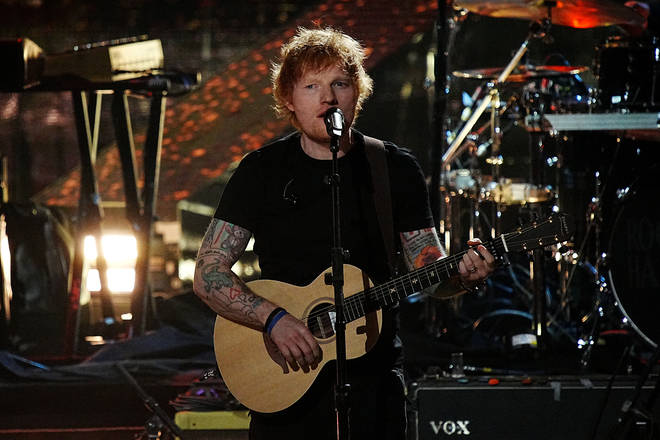 When is Ed Sheeran's 'Subtract' album coming out?
'Subtract' is coming out on 5th May 2023. Fans can pre-order Ed's new album now.
Ed's last album, '=' ('Equals'), came out in October 2021 and contained songs such as 'Shivers' and 'Bad Habits', which stayed at No.1 for 10 weeks.
Ed Sheeran's 'Subtract' album track list
Here's the track list for 'Subtract':
'Boat'
'Saltwater' 
'Eyes Closed'
'Life Goes On'
'Dusty'
'End of Youth' 
'Colourblind' 
'Curtains' 
'Borderline' 
'Spark'
'Vega' 
'Sycamore'
'No Strings'
'The Hills of Aberfeldy'
What is Ed Sheeran's 'Subtract' album about?
When he announced the release of 'Subtract', Ed explained he'd been trying to 'sculpt the perfect acoustic album', admitting he'd written and recorded 'hundreds' of songs with a clear vision of how the album would sound.
However, at the start of 2022 he said his mental health and the way he viewed music and art suddenly changed following a series of difficult life events.
He explained on Instagram: "Within the space of a month, my pregnant wife got told she had a tumour, with no route to treatment until after the birth. My best friend Jamal, a brother to me, died suddenly, and I found myself standing in court defending my integrity and career as a songwriter. I was spiralling through fear, depression and anxiety. I felt like I was drowning, head below the surface, looking up but not being able to break through for air."
Ed went on to say he felt he couldn't put a body of work into the world that didn't 'accurately represent where I am and how I need to express myself at this point in my life.'
He described 'Subtract' as 'opening the trapdoor into my soul', adding: "For the first time, I'm not trying to craft an album people will like, I'm merely putting something out that's honest and true to where I am in my adult life."