What Is 'River' About? Inside Miley Cyrus' Risqué Dance Anthem
10 March 2023, 11:15 | Updated: 10 March 2023, 13:21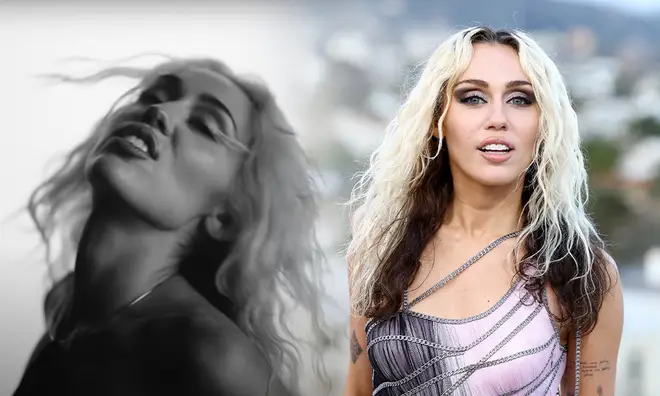 What is Miley Cyrus singing about in 'River'? Inside the lyrics of the pop star's latest hit from her eighth studio album.
Miley Cyrus has returned to pop in a big way in 2023, fresh from the mega-success that was 'Flowers', she's put out her second single from album 'Endless Summer Vacation', which also contains bops such as 'Jaded' and 'Wonder Woman'.
'River' dropped on March 10 on the same day of Miley's highly-anticipated eighth studio album and listeners couldn't help but wonder what the electric dance anthem is about...
Miley Cyrus Returns 'Home' To Disney For 'Endless Summer Vacation' Backyard Session
The track is two minutes and forty-one seconds of pure fun, freedom and confidence, showing that Miley is unequivocally in her element with the disco-inspired synth-infused track – fans are already hailing this era as one of her best to date!
Let's unpack 'River', its meaning and what Miley has said about the tune...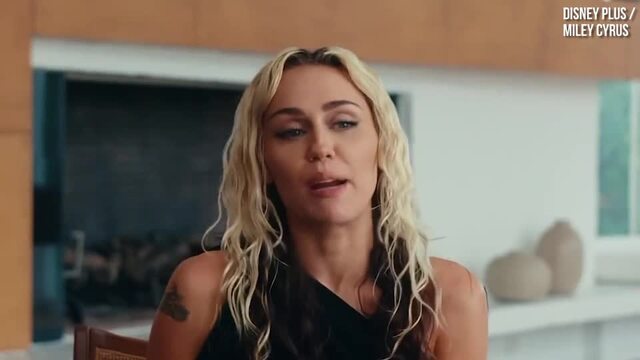 Miley Cyrus reveals the theme of her new album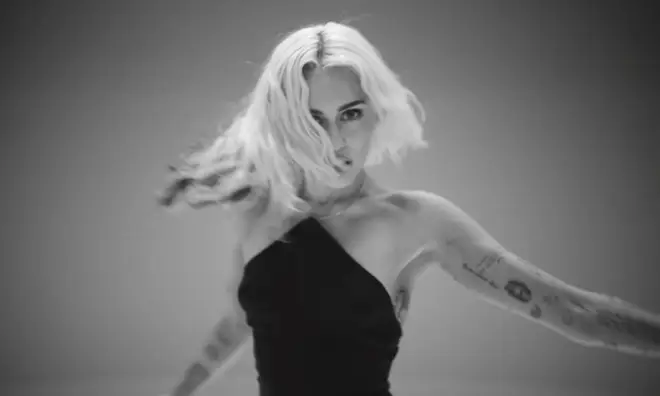 What has Miley Cyrus said about 'River'?
During an interview for her upcoming Disney+ special, Endless Summer Vacation (Backyard Sessions), Miley described 'River' as a "dancefloor banger" – and we couldn't agree more!
She spoke about the meaning of the song, revealing that: "It was a time in my life where I was going through just a lot emotionally and personally.
"All of my songs evolve. They can start as something that was a trouble, like, it just feels like it's an April shower," she explained, "it never stops raining and then it started raining down love."
The former Disney star was very tongue in cheek as she addressed the steamy nature of her lyricism, Miley said: "Sometimes we just need a dancefloor banger, A.K.A they don't want me to talk about how the fact that the song is about [bleeped out]."
Forever an honest queen, she admitted between laughs: "It's f****** nasty, it's nasty."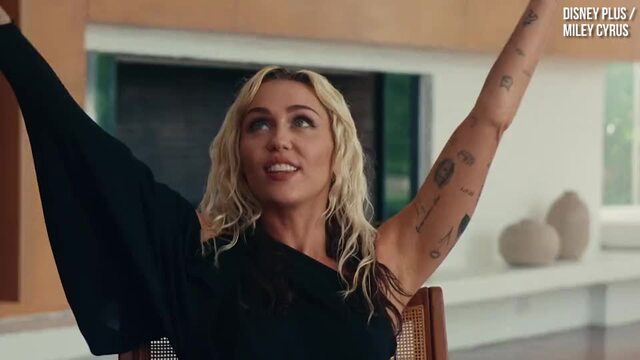 Miley Cyrus explains the meaning behind River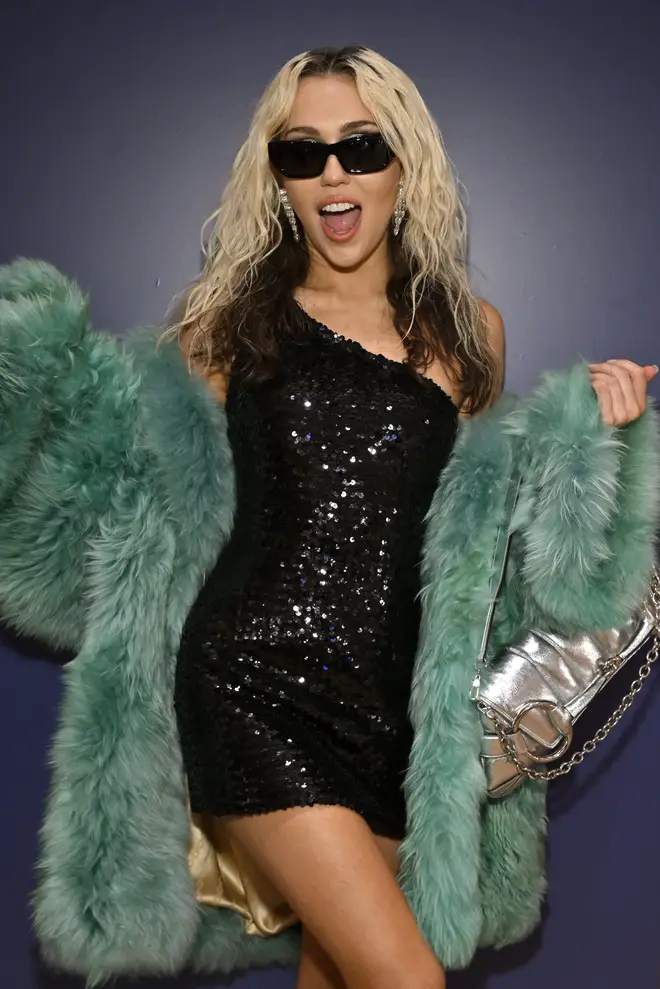 What is Miley Cyrus' 'River' about? The lyrics unpacked
Miley's comments about her latest hit alluded to some pretty risque subject material, but some fans still might be wondering what the song is about.
In each chorus, the pop star repeatedly sings: "You're just like a river / You go on forever"
Throughout the track she uses water imagery with the song acting as one big metaphor. Of course, she constantly refers to her lover as a river, she likens them to "April showers", stating that her life was a "drought" before meeting them.
The song's steamy nature aside, it seems Miley is singing about finding someone she has really connected with, she even mentions having "babies" with them and hopes her child has "your eyes and that crooked smile".
"Heart beats so loud that it's drownin' me out / Livin' in an April shower / You're pourin' down, baby, drown me out"
Miley Cyrus' 'River' full lyrics
(Verse 1)
I got a new dress just to meet you downtown
Can you walk me through the park just to show it off?
I can pull my hair back in that tight way that you like
If you wrap me in your arms and never stop

(Pre-Chorus)
Heart beats so loud that it's drownin' me out
Livin' in an April shower
You're pourin' down, baby, drown me out (Ooh, ooh, ooh)

(Chorus)
You're just like a river (Ooh, ooh, ooh)
You're just like a river (Ooh, ooh, ooh)
You go on forever
You're just like a river

(Verse 2)
Blowing bubbles in the bath, I can't stop from thinking lately
You could be the one, have the honor of my babies
Hope they have your eyes and that crooked smile
Was a desеrt 'fore I met you, I was in a drought

(Pre-Chorus)
Heart bеats so loud that it's drownin' me out
Livin' in an April shower
You're pourin' down, baby, drown me out (Ooh, ooh, ooh)

(Chorus)
You're just like a river (Ooh, ooh, ooh)
You're just like a river (Ooh, ooh, ooh)
You go on forever
You're just like a river

You're never runnin' dry (Oh)
You're just like a river
(Bridge)
I feel you everywhere
Your face is all in my hair (Hair)
Covered up in your sweat
It turns me on that you care, baby
Your love, it flows just like a river

(Chorus)
You're just like a river (That's what you are)
You're just like a river (That's what you are)
You're just like a river (That's what you are)
You're just like a river
You're just like a river (Heart beats so loud that it's drownin' me out)
You're just like a river (Livin' in an April shower)
You go on forever (You're pourin' down, baby, drown me out)
> Here Are All The Ways You Can Listen To Capital