Love Island's Samie Elishi In Tears As She Opens Up About Tom Clare Split And Shares Cancer Scare
2 May 2023, 13:21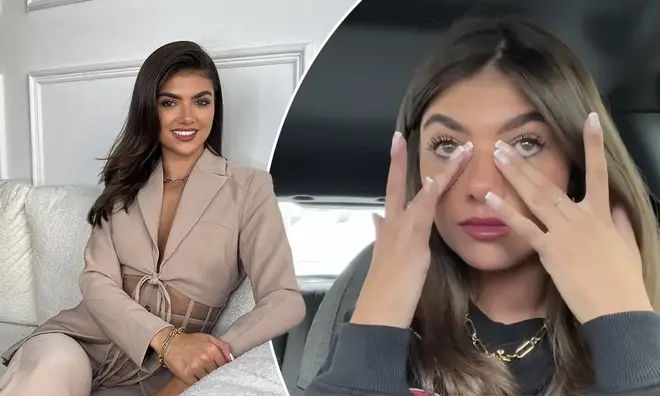 Love Island's Samie Elishi got candid with fans in a new YouTube video where she opened up about her split from Tom Clare and her health scare.
Love Island's Samie Elishi has opened up about the tough time she's been having in recent weeks after it was confirmed last week that she and Tom Clare had broken up - and she has now shared with fans that she's also had a health scare.
Amid their split, Tom took to his Instagram Stories to share a statement confirming the end of their romance, while Samie followed up with her own statement, telling fans she'd be revealing all 'soon'.
The reality star then shared a YouTube video on Friday explaining what happened with Tom and went on to reveal that she found a five-centimetre lump in her neck.
Love Island's Samie Elishi Shares Cryptic Statement As She Breaks Silence On Tom Clare Split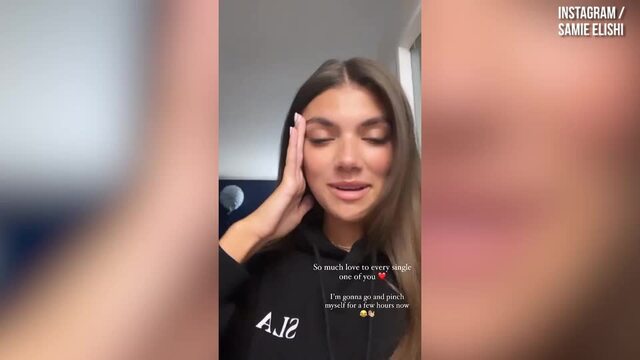 Samie from Love Island thanks fans for support
Starting the vlog titled 'The Video I Never Wanted To Make' with an update on her ended romance with Tom, Samie said: "Me and Tom have broken up. It's ended on good terms. No one has done anything bad to each other. There's still lots and lots of love there," adding that there's 'pressure' on couples to make things work once they leave the villa.
She then went on to become visibly emotional as she detailed her health scare, revealing that whilst she was in the villa, her family had received a string of messages from fans who said that she appeared to have a lump on her neck.
Samie then explained that she decided to get the lump around her thyroid checked out and said she was thankful for the fans who had pointed it out.
THE VIDEO I NEVER WANTED TO MAKE | SAMIE ELISHI
The doctors aren't yet sure if the lump is cancerous or not and Samie currently awaiting surgery to have half her thyroid removed and get it tested.
"I shouldn't be upset because I'm so grateful that people messaged so I've caught it now and I'm so grateful that I had the opportunity to get it removed and get it sorted," said Samie.
"But it is still just really scary."