Is Harry Styles Releasing A 'Love On Tour' Concert Film?
9 November 2023, 14:42 | Updated: 9 November 2023, 17:18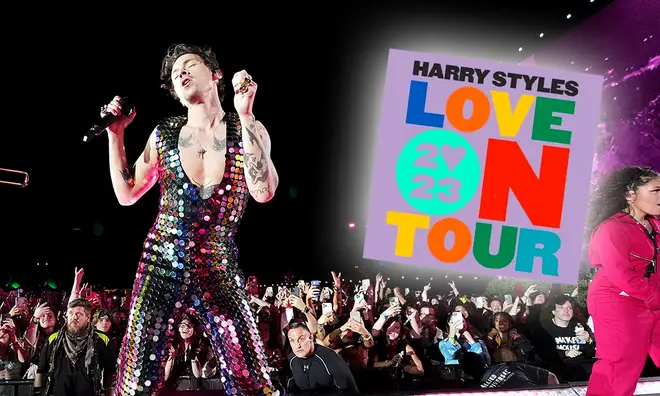 Fans are convinced Harry Styles is going to be releasing a 'Love On Tour' concert documentary and some even think it could come out before the end of 2023 - here's the lowdown on all the rumours.
After the huge success of Taylor Swift's 'Eras Tour' film and excitement around the premiere of Beyoncé's 'Renaissance Tour' film, music fans are hoping that 2023 will be three for three on big names taking their tours to the big screen.
So, Harry Styles fans are sure that he is going to releasing a 'Love On Tour' concert film, with some believing it is going to come as soon as before the end of 2023.
Rumours began to form after Harry Styles posted a video to YouTube, titled: 'Love On Tour, Forever' The short film featured some best bits from Harry's worldwide tour, including crying fans and some backstage moments.
Harries were quick to assume this was a trailer for a concert film. But with no release date or film title in sight, could it be true? Here's what we know...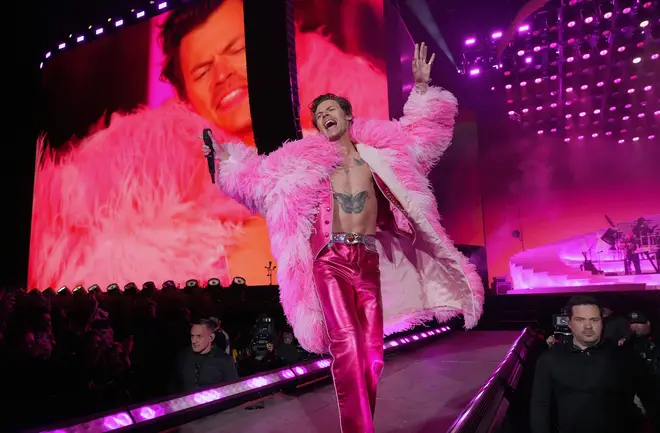 Is Harry Styles releasing a 'Love On Tour' documentary?
Twitter and Reddit have been awash with speculation that Harry has filmed a concert documentary of 'Love On Tour' and is going to be releasing it some time soon. However, Harry has not officially announced a film anywhere.
The rumours are that the film would be about his third solo album 'Harry's House' and the worldwide tour. After Harry shared a short film on YouTube in July 2023 of 'Love On Tour', fans began assuming this was a teaser vid for the full film.
One fan wrote on X: "It's the way harry released the documentary trailer and people think it's just a goodbye post."
But another fan was quick to say that no film had been confirmed, to which they replied: "I'm an optimist okay." - we are too girl!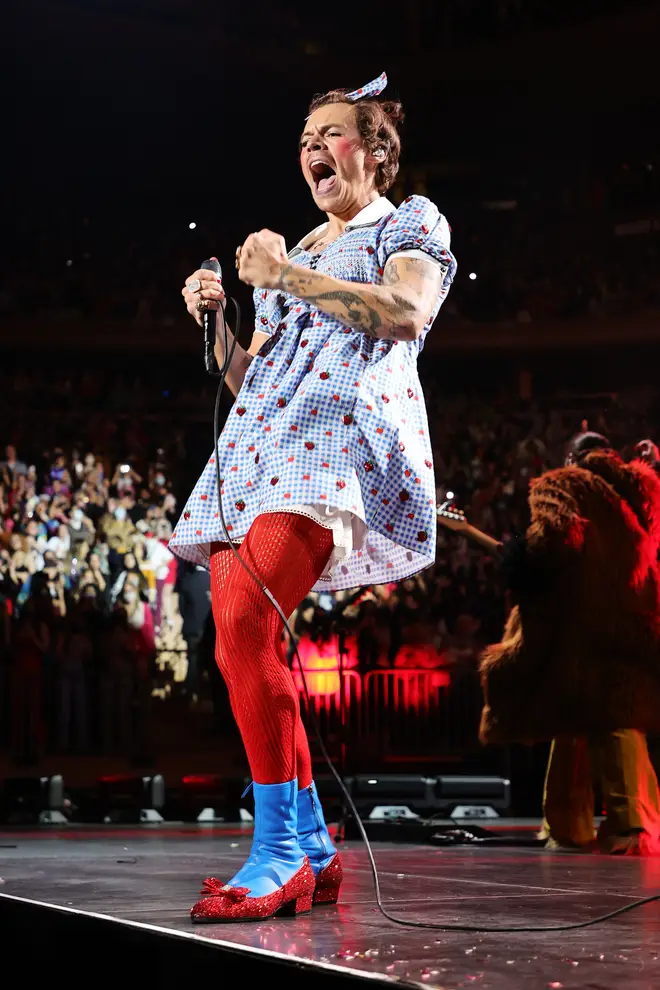 Harry's fans spotted that he had filmed every show, so across the whole tour from September 4th 2021 to 22 July 2023, that's a lot of content! Certainly enough for a film.
A Harry fan wrote on Reddit: "There's no way a film crew followed him and interviewed fans, etc for all those shows for just a 3 minute insta video. can't wait!"
When does the 'Love On Tour' documentary come out?
So far Harry Styles has not put fans out of their misery as he is yet to confirm if a 'Love On Tour' concert film is coming. However some fans have become convinced that a concert film will be released before the end of year.
"Harry Styles is set to release his "Love On Tour'-documentary before the end of the year, The Sun reports," wrote an account on X, however there is no evidence of such report.
MR HARRY STYLES ‼️ atp it's a need and not a want like a love on tour documentary could solve so many of my problems ❤️‍🩹 https://t.co/7losv6mcST

— kaitlyn misses tour 🪩🩷🐇 (@goldenhrry_28) August 14, 2023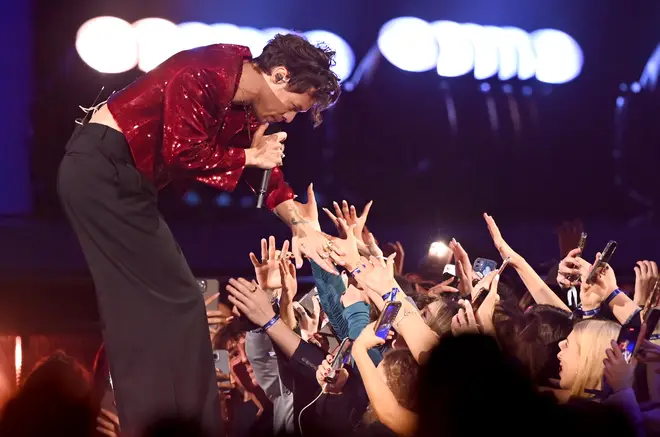 Could Harry be following in Taylor and Beyoncé's footsteps? We'll let you know as soon as we know!
Listen live to Capital, and catch up on any shows you missed, on Global Player.