Who Was At The Eras Tour Movie Premiere?
12 October 2023, 11:38 | Updated: 12 October 2023, 12:51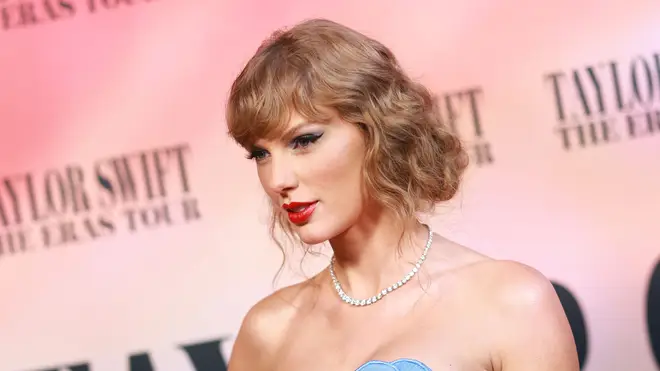 It's one of the most hotly-anticipated film releases of the year and Wednesday 11th October saw the premiere of the Taylor Swift Eras Tour Movie. But who was lucky enough to get an invite to the red carpet?
The Eras Tour concert movie broke box office records before it was even released, selling more than $100 million worth of tickets before release. It has become the most successful tour movie of all time (beating Justin Bieber's 'Never Say Never').
Perhaps it was that level of demand that led to the decision to release the concert film a whole day early. Taylor wrote on her Instagram: "Look at what you genuinely made me do: Due to unprecedented demand we're opening up early access showing of The Eras Tour Concert Film."
The premiere took place at The Grove cinema in Los Angeles and a whole heap of famous Swifites came to show their support, including Beyonce, Simu Liu and others. Let's take a look at who was there to see the film
Taylor Swift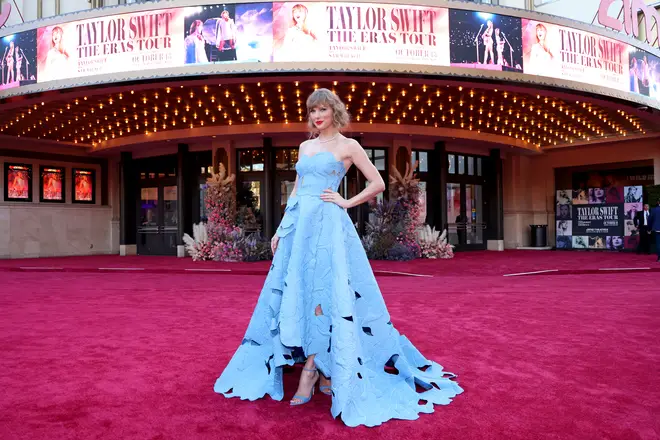 Obviously the star of the show was in attendance. Taylor Swift looked incredible and very much like a movie star in her cornflower blue ball gown. She mingled with fans and posed for selfies with the crowd before heading in to see her masterpiece.
The Eras Tour concert movie is an impressive two hours and 48 minutes and shows Taylor performing at her absolute best. It was filmed across three shows at the Los Angeles' SoFi Stadium, which formed part of the North American leg of her global tour, which will end in August 2024.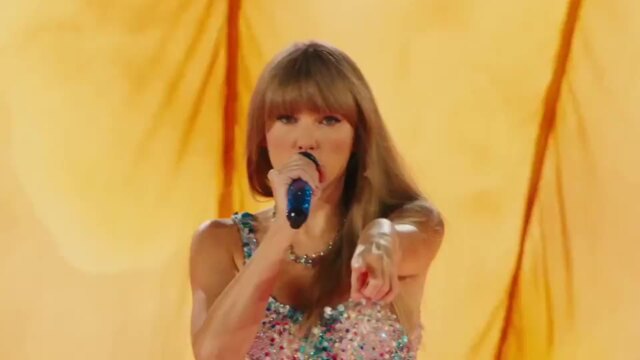 Taylor Swift announces The Eras Tour concert film with trailer
Tickets for the Eras Tour were in such high demand that Ticketmaster crashed, leaving many fans disappointed and unable to see her live, which is one of the reasons why the concert movie has been welcomed by so many. If you weren't lucky enough to get tickets to see her live, at least you can still watch the show.
The film will be released in more than 100 countries worldwide, including the UK.
Beyonce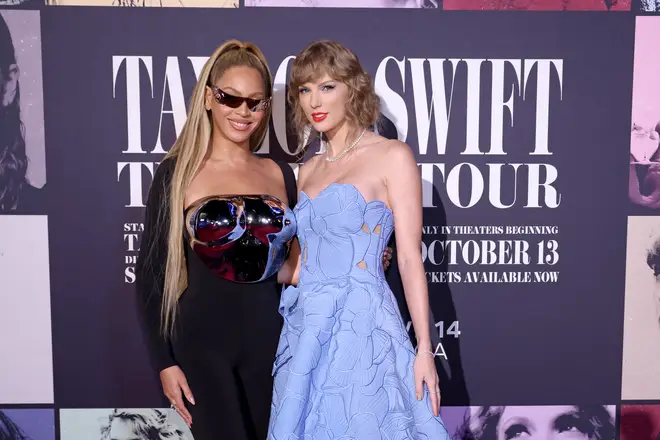 Beyonce - who also has a concert movie coming out, the Renaissance Film - also came to show her support for Taylor. We all know Beyonce has been supporting Taylor ever since that infamous moment at the MTV Music Awards when Kanye interrupted Taylor's acceptance speech, declaring that Beyonce's 'Single Ladies' video was one of the 'best of all time.'
Though it looks like the two singers will again be going head to head, we're sure that there's no ill feeling between the two of them as they looked happy to be together at the premier. Beyonce's concert film will be released on 1 December and we're sure Taylor will be watching too.
Simu Liu and Alison Hsu
The Shang Chi star showed up with his music executive girlfriend Alison to the screening of the Eras Tour film. The pair have been pictured at Taylor Swift concerts previously and Sami even shared a snap of his impressive haul of friendship bracelets after seeing her perform in Seattle.
He tweeted that he was "was absolutely BLOWN away by the Eras Tour, by Taylor" and called her "literally superhuman" in another tweet, responding to Taylor's announcement that she would take her Eras Tour to Canada. We think it's safe to say that he's a fan.
Shelby Young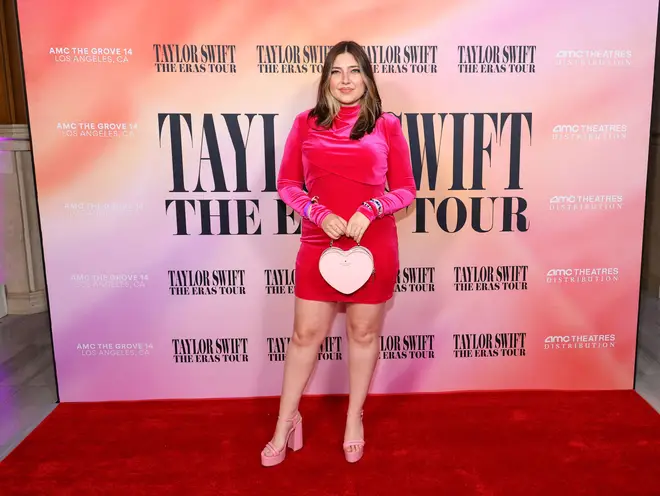 American Horror Story actress Shelby Young also turned up to show her support for Taylor. Shelby has been leaning into her own Swiftie era recently as she's been posting on social media about seeing Taylor live and even shared how excited she was to be at the premier on her TikTok.
Wearing a bright pink dress and cute heart handbag, the actress was very much the 'Lover' at the premier, she even wore a few friendship bracelets. We wonder she ten tried to swap then with anyone.
Maren Morris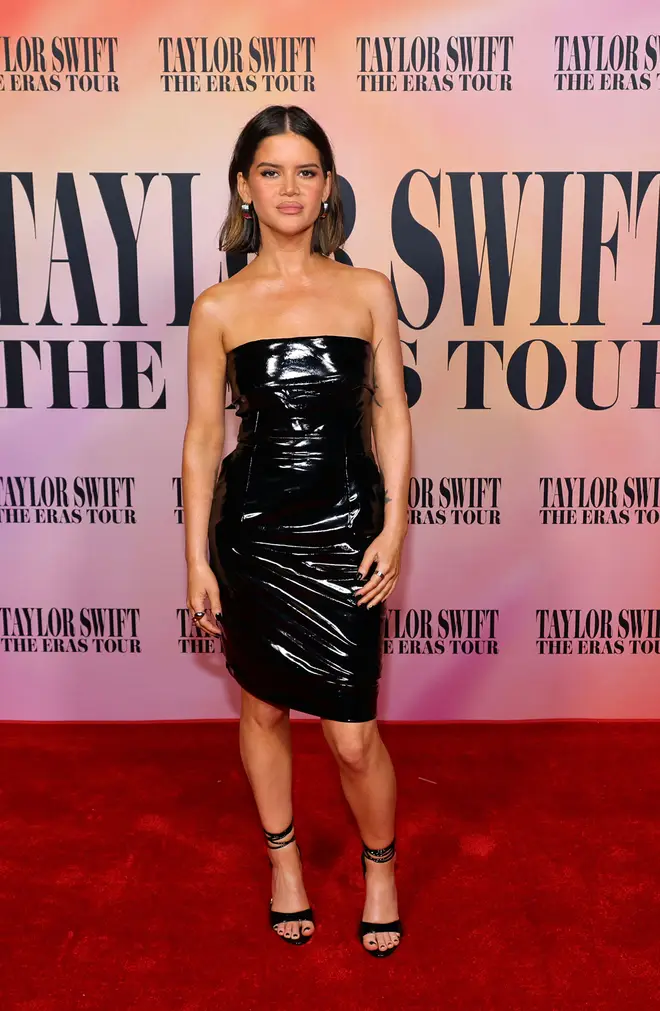 The country music singer featured on 'All Over Me' from Taylor's version of 'Fearless' in 2021 so it's no surprise that she also turned up the Eras Tour movie premier to show her support. When Taylor dropped the new version if 'All Over Me' featuring Maren, she was happy to let fans know what a fan of she was, tweeting: "One thing I've been loving about these From The Vault songs is that they've never been heard, so I can experiment, play, and even include some of my favorite artists."
The pair have also performed live together at Maren's hometown of Arlington, Texas when Tyalor was on her Reputation tour. The pair sung Maren's hit 'The Middle' together and Karen had such a great time she even asked "Did we just become best friends" - a quote from the film Step Brothers.
Mariska Hargitay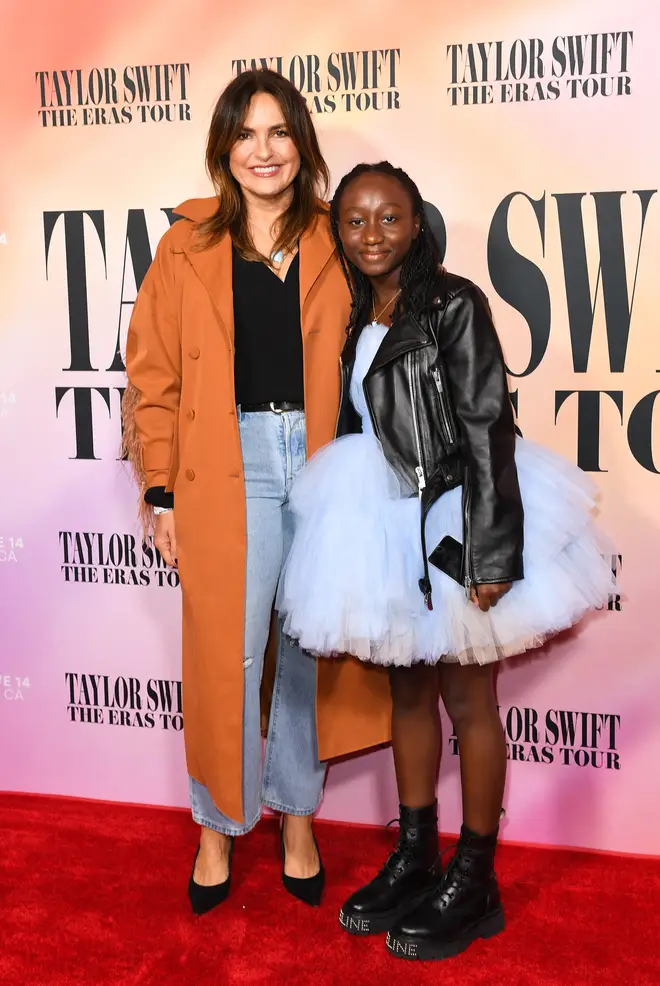 Actress Mariska Hargitay took her daughter to the premier of Taylor Swift: The Eras Tour securing her status as the ultimate 'cool mom'. Though the Law And Order actress tends to keep a low profile, Taylor certainly knows who she is.
The two met at the Met Gala when Taylor proclaimed herself a fan of the actress and even offered her a ride home from the party when Mariska's car failed to arrive. Thus a beautiful friendship was born.
Mariska appeared in the video for 'Bad Blood' and her character in Law And Order was the inspiration for Taylor to name one of her cats Olivia Benson.
Listen live to Capital, and catch up on any shows you missed, on Global Player.