Emily Ratajkowski Reveals Why She Called Out Taylor Swift's 'Uncomfortable' Interview With Ellen DeGeneres
29 March 2023, 16:31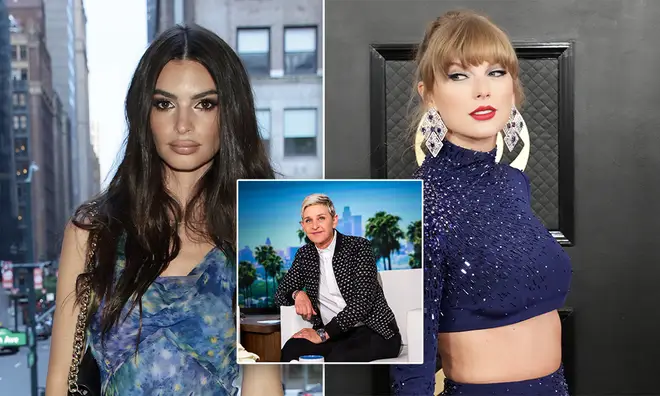 Emily Ratajkowksi came to Taylor Swift's defence earlier this year after a resurfaced interview with Ellen DeGeneres about the singer's dating life went viral.
Emily Ratajkowski called out Ellen DeGeneres in January this year over an 'uncomfortable' interview with Taylor Swift, which originally aired in 2012.
The interview, which shows the 'Midnights' songstress visibly uncomfortable as Ellen speculates about her dating life at the time, had resurfaced on TikTok and gone viral again, with many people jumping in the comments to back Taylor over how 'awful' the interview was.
Harry Styles And Emily Ratajkowski Filmed Kissing In Tokyo
Throwback To When Emily Ratajkowski Was On Everyone's Favourite Nickelodeon Show
Model and mother-of-one, Emily, was amongst the comments as she penned at the time: "This is so f***ed up. She's literally begging her to stop."
The TikTok video showed a split-screen between an interview of Taylor in 2020 discussing the viral Ellen clip, alongside the clip itself where Ellen asks the 'Speak Now' songstress to 'ring a bell' for each male celebrity who appears on the screen that she's dated.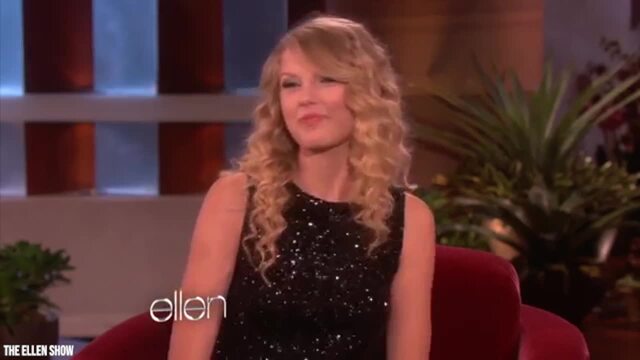 Taylor Swift calls out Joe Jonas for dumping her on the phone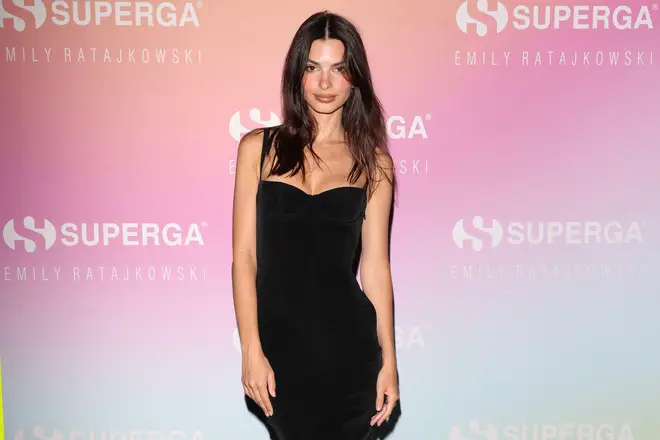 Speaking up about why she decided to call out the interview, Emily told Elle: "I recently became a Swiftie, I loved her last album and I've seen her documentary, but I wasn't following her career in the same way the last 10-plus years. Watching that [interview], I was so struck by how clear she's being about what is making her uncomfortable.
"I think the lens that I would've viewed that interview from 10 years ago versus now has evolved so much, which is why it struck me. I was in bed falling asleep and commented on it, not because I thought it was going to make headlines at all."
Emily then went on to say that Taylor is "another example of a woman who has been faced with such blatant misogyny and sexism", adding: "Yet we don't want to admit that, because she's powerful and successful, and also she's white."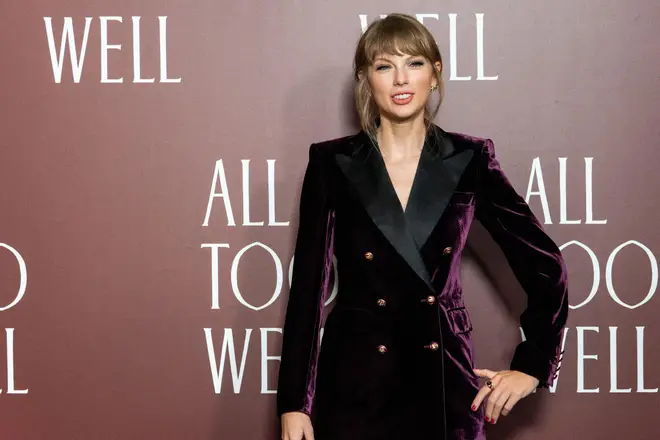 The model continued: "There's a bunch of reasons, which I think are fair and important to also bring up in the conversation, but that clip in particular was just so striking to me because she was communicating very clearly about why she didn't feel comfortable with what was happening.
"And it was making everyone laugh. It actually upset me. And I think that just even that speaks to a larger thing I've noticed, where people don't listen to femme-presenting people."
Addressing the video herself in the split-screen 2020 interview, Taylor described what had happened, saying: "People were just kind of reducing me to—kind of making slideshows of my dating life and putting people in there that I'd sat next to at a party once and deciding that my songwriting was like a trick, rather than a skill and a craft."
> Here Are All The Ways You Can Listen To Capital