Kendall Jenner Saying She Has To Be "Selective" When Doing Runways Has Angered Her Fellow Models
22 August 2018, 08:23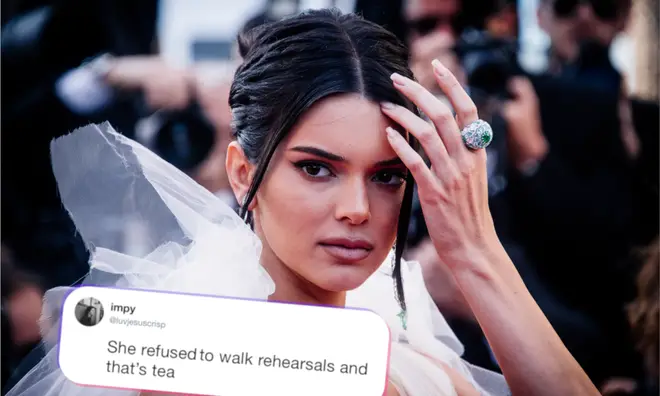 Kendall Jenner recently spoke in an interview with Love Magazine, where her comments received plenty of backlash from fellow models.
Kendall Jenner has modelled for Chanel, Marc Jacobs and Fendi, so she knows a thing or two about walking the runway.
However, her recent comments about being "super selective" when it comes to choosing which show to walk for have angered her fellow models.
> Nicki Minaj Goes In On Kylie Jenner After Not Getting The No. 1 Album Spot
During the interview with Love Magazine, the 22-year-old said "But I had a million jobs, not only catwalks but everything else. The whole combination was very overwhelming and I started to freak out a little bit and needed to take a step back".
With the 'Keeping Up With The Kardashians' star saying she had to be "super selective" when choosing jobs, other models were left bitter, as they didn't have the opportunities to "skip castings, get paid more than everyone else and generally work less", as one Twitter user said.
Kendall then took to Twitter to clarify what she meant, to her 26.6 million followers. She wrote "I was misrepresented in a recent interview over the wknd & it's important to clarify the meaning. It was intended to be entirely complimentary but unfortunately, my words were twisted & taken out of context.I want to be clear. The respect that I have for my peers is immeasurable!"
> Head On Over To Our App For The Latest News And Gossip On Your Fave Stars!