Zayn Malik Has Got A New Tattoo And We're Completely Here For It
5 May 2017, 15:53 | Updated: 13 June 2018, 13:21
Another day, another new inking.
DROP EVERYTHING: Zayn Malik has shown off his new chest tattoo and we are completely here for it.
The singer was spotted out and about in New York City with girlfriend Gigi Hadid and thankfully, he left his buttons undone so that we could see the new inking in all it's glory.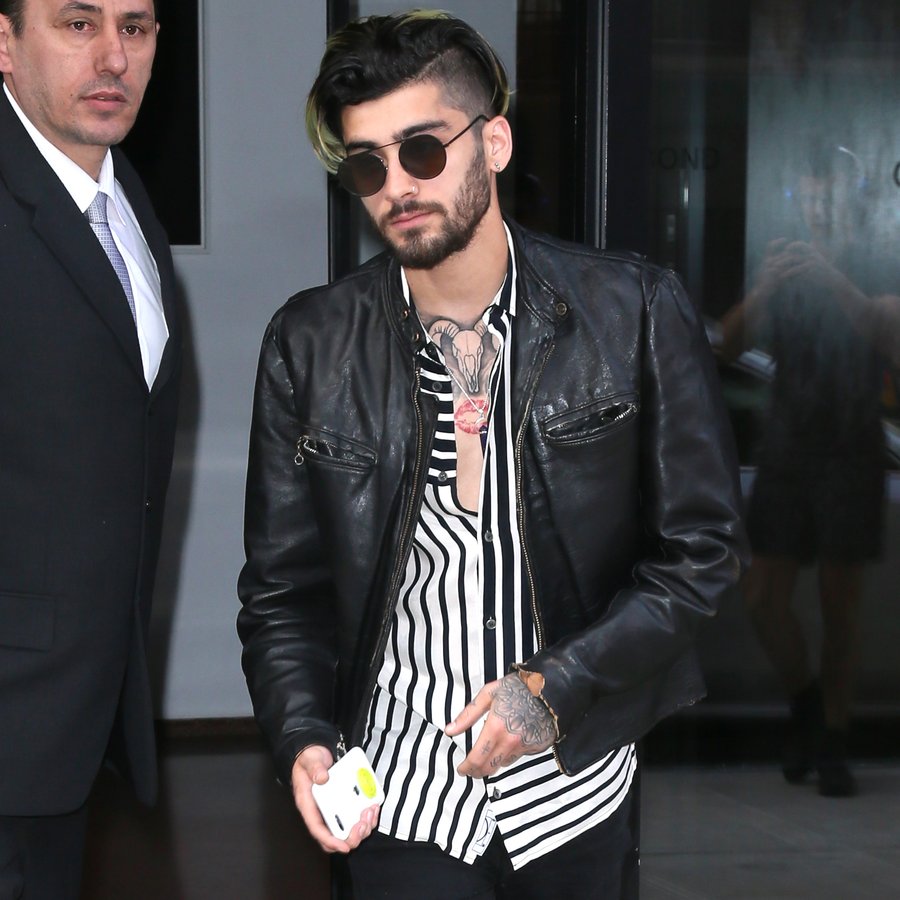 The new tat includes a ram's skull surrounded by a black background… which legit could not be further away from his boyband days if he tried.
One Direction, WHO?!
However, some fans are not so keen on the new ink:
Zayn looks good but that tattoo is ugly m sorry

— Reema (@LiamsDirtyDiva) May 4, 2017
why did zayn have to ruin his lip tattoo with that satanic goat pic.twitter.com/qNl0vJg7uW

— hamdah (@zaynilla) May 4, 2017
Me trying to enjoy new Zayn pics but then seeing the satan tattoo staring back at me pic.twitter.com/Di0B4wPBM1

— E (@guardianmalik) May 4, 2017
The tattoo Zayn got on his chest bothers me so much

— Lost Child (@xxDesiStrugglex) May 4, 2017
It's been bit of a tough week for ol' Zayn as he was trolled on Twitter after he tweeted asking his fans to donate money to a GoFundMe page of his sick friend. His pal, Ayesha needs money for life-saving cancer treatment but some fans ridiculed Zayn and suggested that he was rich enough to pay for it outright.
However, Ayesha came to his defence and wrote, "I asked my 'nephew' Zayn Malik to drum up some publicity for me, by way of highlighting my page and illness via Twitter. This has had an adverse effect for him as the spiteful trolls are attacking him for his kindness. Never, ever would I ask him for financial help in any way, and I would't want it any other way.
"My request was for him to enlighten the public of my sad plight and he did exactly as I asked. So come on all you trolls, give him a break please and let's just get on with the fundraising".
On top of the trolls, Zayn was also spotted in a wheelchair after apparently injuring his foot. Although, thankfully for everyone, it seems to have gotten better fairly quickly.
You May Also Like...