Zayn Malik Has Revealed He "Never Really Spoke To Harry" Styles & We Can't Even Deal
13 September 2017, 15:36 | Updated: 13 June 2018, 13:21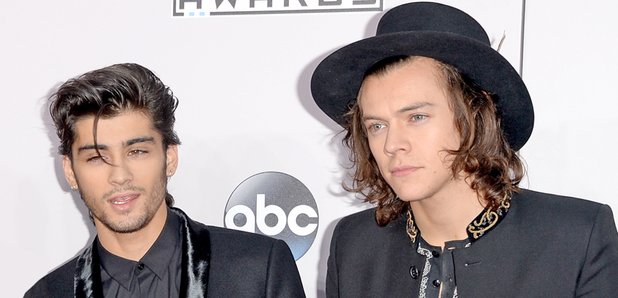 Has our whole life been a lie or what?!
When One Direction became the biggest thing on the planet following their stint on the X Factor, life was good.
Louis, Liam, Niall, Harry and of course Zayn were everything and their brotherly bond kept us entertained all day long.
> Louis Tomlinson Revealed His Mum Asked Him To 'Get Back In Contact With Zayn' Before She Died
So when we found out that Zayn and Harry actually barely spoke to each other the whole time they were in the band, you can imagine how shocked we were!
No we're not saying that we thought the pair were literally BFFs til the end, but to not really speak at all - well that just ain't right!
'How do you know that the two didn't speak?' we hear you ask...wel Zayn has actually spoken out about it.
When asked whether he still speaks to Harry in a recent interview, the 'Dusk Till Dawn' star revealed, "To be honest, I never really spoke to Harry even when I was in the band. So I didn't really expect that much of a relationship with him."
In a previous interview with Us Weekly, Zayn had explained that he was still in touch with certain members of the group, but we now know that Harry certainly isn't one of them.
Discussing those 'certain members' in that interview, Zayn said, "We're in touch. Everything is on a civil level. It's not the way it used to be, obviously, because we were spending 24 hours a day in the band and now we're growing as individual men, but we still check in."
Well that's that then.
Whilst you're here, check out Zayn's brand new music video for his awesome track 'Dusk Till Dawn' featuring Sia...
Download the Capital app for more Zayn chat - you can even listen to some of his biggest hits on there too!