ZAYN's 'LIKE I WOULD' Mashed Up With The Ghostbusters' Theme Tune Will NEVER Get Out Of Your Head!
24 June 2016, 06:50 | Updated: 13 June 2018, 13:21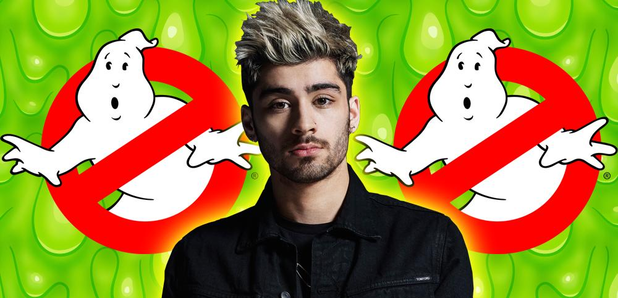 Who ya gonna call? ZAYN MALIK!
A few days back, we revealed that a track by Zayn Malik would be appearing on the soundtrack for the rebooted Ghostbusters movie.
We haven't heard 'wHo' yet, but just imagine if it involved Mr Malik's edgy, raw vocals over the original theme tune...
> Adele Might Be Helping Zayn With His Anxiety - And It's Totally Making Us Melt!
Well imagine no more! Hit play on the video below to check out exactly* what Zayn's appearance on the OST will sound like.
*obviously it's gonna sound nothing like this, but it's still pretty epic...
The all-female fronted movie, starring Kristen Wiig and Melissa McCarthy, is due for release in July.
You May Also Like...