Get Ready To Scream, Wembley… Shawn Mendes Is The First Star CONFIRMED For The #CapitalSTB!
8 May 2017, 07:30 | Updated: 11 May 2017, 09:31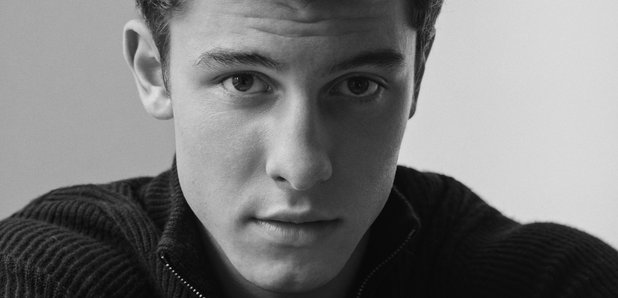 Canadian superstar Shawn is flying in to get the UK's biggest summer party started on 10th June!
We know you guys have been waiting with bated breath for us to announce which HUGE stars will be taking the stage at this year's Summertime Ball with Vodafone… and we've kicked it off with a bang – Shawn Mendes is coming to the #CapitalSTB!
It's Shawn's first time taking the stage at our iconic Summertime Ball – and he told us how excited he was to get the party going with you on the day, "I'm very excited about it, I'm very, very happy to be there, I can't wait!"
When asked how he felt about performing to 80,000 people at Wembley, Shawn revealed, "I've never even seen so many people in front of me! I'm very excited. I've watched the videos a hundred times so I can't wait to play there!"
Shawn's also going to try and get you guys singing along with him on the day, telling Roman Kemp, "It's a huge event which somehow feels intimate which is very hard to do and that's because of the artists, I'm excited for that and I'm going to see if I can get the crowd to sing.
"I've never had the opportunity to make 80,000 people sing along to a song so I'm hoping I can do that. If I can take my in-ears out at that moment and hear the crowd sing that would be in my top 5 craziest moments ever."
With a host of hits under his belt, including 'Stitches' and his new song 'There's Nothing Holdin' Me Back', you KNOW his set is going to be INCREDIBLE!
The only place to be is Wembley Stadium on 10th June – if you missed out on tickets, which sold out in a record 90 minutes - make sure you Keep It Capital for your chance to win your way in, and keep on top of all the action by downloading the Capital app right here.
Join the #CapitalSTB conversation @CapitalOfficial or at CapitalFM.com.
Summer lives on Capital!