Shawn Mendes Avoiding "Petty Feud" With Justin Bieber Over Hailey Baldwin Shade
2 August 2018, 15:59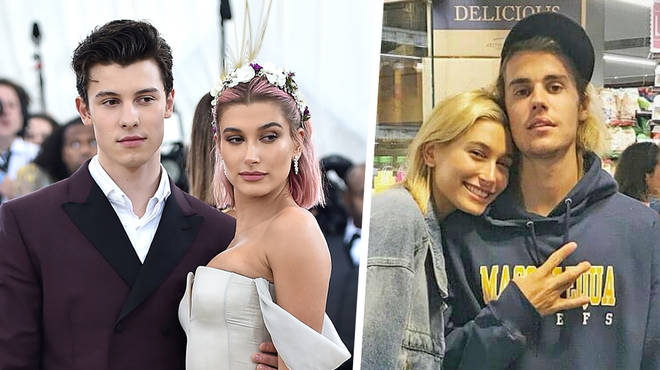 Shawn Mendes "can handle" the supposed shade Justin Bieber threw at him on 'No Brainer'.
Ever since people heard Justin Bieber's lyrics on new DJ Khaled single 'No Brainer', they've been convinced he's subtly shading Shawn Mendes.
But a source close to Shawn has claimed that the 19 year old Canadian star can handle any shade Justin throws at him and that he's actually chosing to be friends with Selen Gomez over he famous ex boyfriend.
> Shawn Mendes' Fan Surprised Him With Harry Styles Merch & It Made His Day
Speaking to Hollywood Life, the source revealed, "Shawn will take any shade Justin wants to send because he can handle it. Shawn feels like he should be above it all because that is the guy he is and if Justin wants to do or say anything, he has other more important things to worry about"
They went on to add, "[Shawn] is friends with Selena [Gomez] and he respects her too much to get into a feud with Justin. He's heard all the stories from the past with Justin and Selena and he has chosen Selena in the battle for friendship and just doesn't want to get into petty feuds, it does nothing for him at all."
With dating rumours having surrounded Shawn Mendes and Hailey Baldwin for months before she got engaged to Justin Bieber, Justin's "Him or me, be for real, baby, it's a no brainer" lyrics have certainly stoked the fires.
Shawn previously explained that he'd text Hailey as soon as he heard the engagement news and sent his congratulations, saying, "I texted Hailey the day of, and I said congrats. That's what it is. I think everybody wants there to be more — there's not."
> Download Our Free App For All The Latest Shawn Mendes News!