Shawn Mendes Goes Full Harry Potter Nerd In Carpool Karaoke
5 June 2018, 07:19
Shawn Mendes hops in James Corden's motor to discuss his love of Harry Potter, the time he bought Justin Bieber's underwear and belt out his tunes.
Shawn Mendes is taking over 'The Late Late Show with James Corden'. THIS IS NOT A DRILL. And when he's not performing his songs or playing in sketches, he's doing his very own Carpool Karaoke.
Expect some pretty raunchy lyrics in this Carpool, as Shawn and James Corden belt out some of the Canadian singer's greatest tunes.
> Text #CapitalSTB's Shawn Mendes To See If He'd Snog You...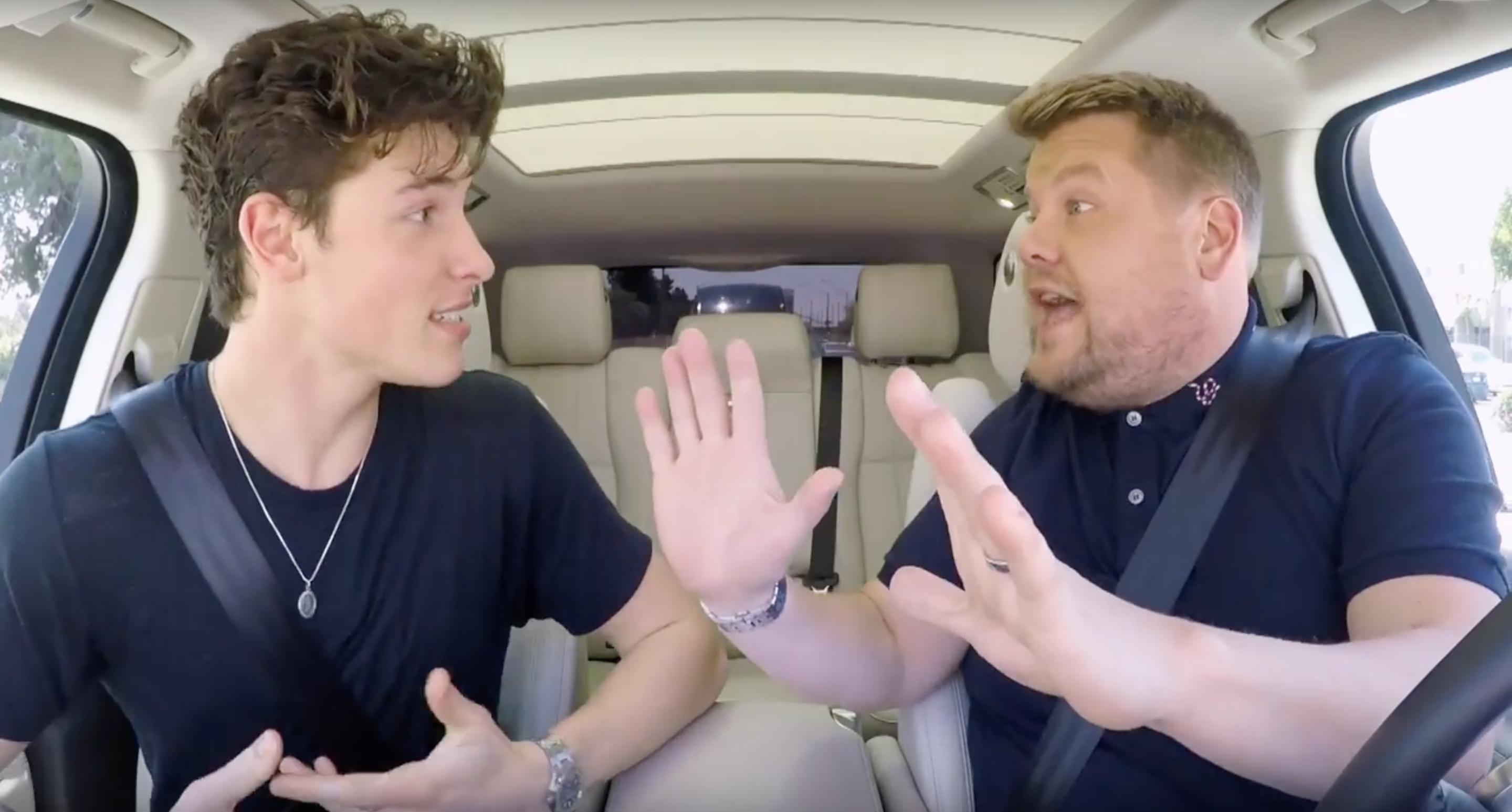 Pic: YouTube
We've waited so long to see our two favourite people - Shawn and James - cruise around Los Angeles together, singing the likes of 'In My Blood' and 'Stitches' together, but this was better than we could have ever imagined.
Shawn delved into the time he bought Justin Bieber's underwear (obviously); he unleashed his inner Potterhead by dressing up as actual Dumbledore, and went to play ice-hockey with James.
Shawn, this is a formal invitation - will you come join us on our daily commute every day?
> Grab Our App Now, And You Can Catch Shawn Mendes At The #CapitalSTB!