Does This Social Media Move Prove Hailey Baldwin & Shawn Mendes WERE Dating After All?
29 June 2018, 15:26 | Updated: 2 July 2018, 10:36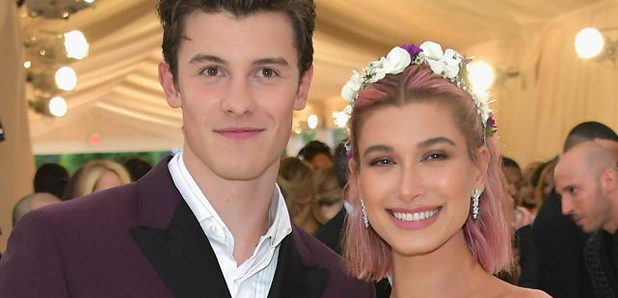 Interesting…
Hailey Baldwin might be spending her time locking lips with Justin Bieber lately, but jut a few weeks ago, she was rumoured to be dating Shawn Mendes – and her latest social media move might prove the rumours were true after all.
Shawn Mendes Fans Defend His Right To Privacy After 'Tired' Video Emerges
Yep, after posting a bunch of selfies with her pal Shawn… Hailey's mysteriously deleted them all from her Instagram since she's been back together with Justin – which has got fans speculating that she and Shawn might have been more than friends after all.
…because you wouldn't delete pics of you and a mate if you got a new boyfriend, would you?
Fans were quick to spot the photos of Shawn were missing:
hailey really deleted all of her pics w shawn lmao justin's petty

— kelsey (@biebsmorley) June 28, 2018
ARE SHAWN AND HAILEY FRIENDS? i SAy, THAT IF JUST WAS A FRIENDSHIP, WHY HAILEY ERASED THE PICS WITH HIM?
My #TeenChoice for #ChoicePopSong is "In My Blood" by @ShawnMendes

— FIORELLA AMA A SHAWN (@FiorWriter) June 28, 2018
hailey deleted all the pics of shawn bc of justin??? he's a pisces so i'm not shocked

— (@kellythescorpio) June 28, 2018
hailey deleted the pictures with shawn what the

— Luisa (@luiisaamendes) June 28, 2018
Apparently Hailey deleted all her Instagram pictures with Shawn? lol okay then

— Annie (@lostunderstand) June 28, 2018
Obviously there was something more romantic about their relationship and Justin was jealous. If something bad had happened between hailey and Shawn they would have unfollowed each other.

— Minnie Mouse (@Nevergrowup93) June 28, 2018
hailey baldwin deleted ALL her pics of her and shawn AND i tagged herself from them (they don't show up on her tagged part on insta.) hmm interesting.

— jen (@shawnsbuddie) June 28, 2018
It certainly does look like that was indirect proof of them being more than friends after all…
> Download Our Free App For All The Latest Shawn Mendes News!