Shawn Mendes Fans Are Going Crazy For These Life-Size Cardboard Cutouts
8 October 2018, 14:47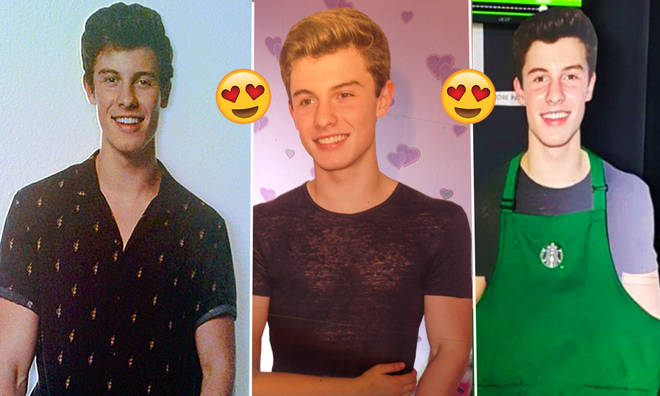 Fans of Shawn Mendes have decided to take matters into their own hands and cop themselves their very own cardboard cut outs so that Shawn can be by their side be it day, night or even at work...
We all know Shawn Mendes is of the biggest stars out there, and with hoards of fans dying to get a picture with the Canadian singer, it really isn't possible for him to meet each individual person, however, there is a solution out there, and fans are going crazy for it.
This Dad Had A Genius Way of Getting Shawn Mendes' Autograph For His Daughter
Life-sized cardboard cut outs of Shawn himself have been wished into existence and fans have taken to Twitter to proudly show off them and the 'In My Blood' singer in a seriously broad variety of scenarios, at work with him, celebrating birthdays, or just like, hugging it out, and he comes in a variety of ages and outfits, what's not to love?
Here is one fan proving he couldn't bare to be parted with their beloved cutout that they brought Shawn to work with them and tried their very hardest to disguise him as a barista. So, here we have Shawn putting in a shift at the local Starbucks, and doesn't he look good in green?
Here, people's BFF's gave them a life-sized Shawn for Christmas, setting the friendship bar sky high, as did this actual legend of a mum, who says he daughter 'nearly fainted' at the sight of it.
Imagine that, walking in on your birthday to find a pile of gifts presented to you by the man, the myth, the legend, cardboard Shawn. Iconic.
One person even got spooked by their life-sized Shawn, which has left us with no choice but to put out a warning to pack your cardboard Shawn away in a cupboard when he's not in use to avoid such unnecessary scares. Be careful, cut outs are serious business.
Thought some guy was lurking close behind me trying to pick pocket me in the Ilac, just realised it's a cardboard cutout of Shawn Mendes

— V scary Fiona Hyde (@andgoseek) September 28, 2017
This Twitter user showed expert levels of commitment, driving over an hour to go and collect their own personal Shawn, would you see the authority she is marching him out the store with, and the squeals of disbelief? The Shawn fandom is real, people.
>Download Our Brand New App For All The Latest Shawn Mendes News