This Shawn Mendes & Camila Cabello Theory 'Proves' They're Working On A New Collab
10 September 2018, 11:56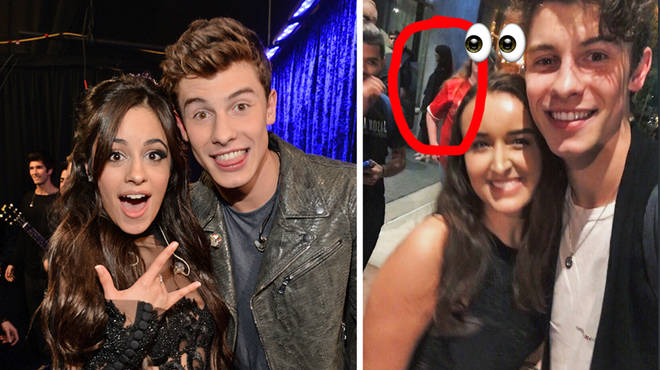 Shawn Mendes & Camila Cabello may be working on new music together if this evidence is right!
They're BFFs and we all know Shawn Mendes & Camila Cabello make amazing music together (see: I Know What You Did Last Summer), so imagine if we got another hit collab from the pair!
> This Shawn Mendes Fan's Mum Perfectly Summed Up Why We Stan Him
According to fans, this might actually be a realistic possibility in the near future because it seems that both Shawn and Camila are currently in the same place.
First of all, Camila was spotted hanging out and taking pictures with some fans in Nashville, but then eagle eyed fans noticed that Shawn was also in Nashville and it just can't be a coinicidence.
Shawn also posed for some snaps with fans, but it was a hidden secret in the background of one of the pictures which may have truly given the game away!
A quick glance at the picture below will show you Shawn Mendes taking a photo with a fan, something he's done millions of times before, but you may notice that in the backgroud of the picture there's a woman wearing white heels and plenty of fans on social media are claiming that it's actually Camila!
So not only are Shawn and Camila in the same place at the same time, but it appears that they've already met up and are hanging out TOGETHER!
Shawn also recently tweeted, 'Feeling really nostalgic tonight.. life is crazy' so could Shawn have been feeling nostalgic because he was hanging out with Camila and reminiscing about the time they made 'I Know What You Did Last Summer'?
Feeling really nostalgic tonight.. life is crazy

— Shawn Mendes (@ShawnMendes) September 9, 2018
All we know is a brand new Shawn & Camila collab would make a lot of fans happy, it would make us happy and we're pretty sure it would make the world a better place too.
So we're keeping our fingers crossed that all this evidence is true and we get the new 'IKWYDLS' ASAP!
> Download Our Free App For All The Latest Shawn Mendes & Camila Cabello News!