WATCH: Rita Ora Looks Back On The "Hardest" Year Of Her Life
28 May 2015, 11:13
Rita Ora - Diaries 2015 - Episode 1
03:55
The 'Poison' superstar waxes nostalgic about a very up and down year of both good and bad things.
Rita Ora is feeling VERY happy right now getting to live out her dream, but says the past year has been the hardest she's EVER had to face.
The 'I Will Never Let You Down' star endured a public break-up from ex-boyfriend Calvin Harris last year, as well as working on her second studio album, and says she's had both good and bad things happen over the past few months, but that everyday she wakes up happy.
"So growing up I always wanted to be where I am today and it's always been my dream, literally every day I wake up, it's my dream," Rita revealed in a new diary video this week. "This year has been amazing.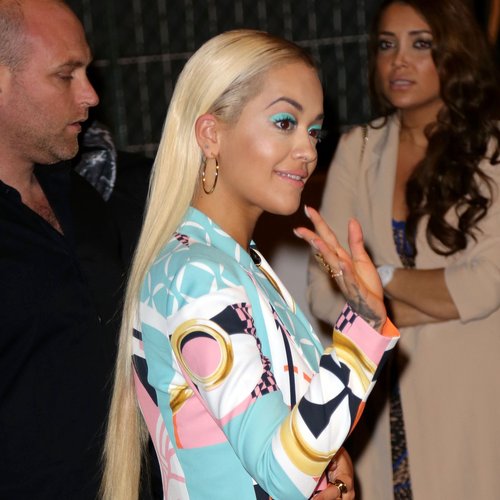 "It's actually been one of the hardest I've ever faced, good things and bad things," she explained. "I've got to experience amazing things like The Voice and doing my Adidas line and have amazing hit records with people I love."
Just earlier this month Rita finally revealed 'Poison' as the lead single from her new album, expected later this year.
"This week has been kind of mental, it's been a very up-and-down, crazy, anxiety, emotional, amazing journey," she added.
Next Saturday 6th June at Wembley Stadium Rita Ora will take to the stage to play our Summertime Ball 2015 With Vodafone.
You may also like...
WATCH: Rita Ora In Her 'Doing It' Music Video With Charli XCX