Who Is Sharaya J? Everything You Need To Know About The Little Mix 'Strip' Rapper
24 October 2018, 17:27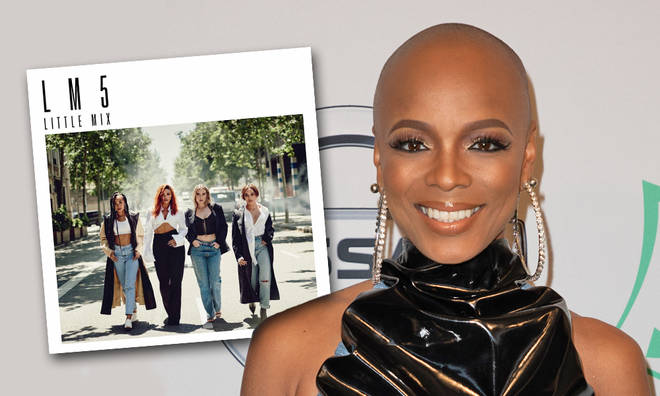 Little Mix's new song 'Strip' from album LM5 features rapper Sharaya J and it turns out that she has a link to Missy Elliot just like the ladies!
Little Mix's brand new album 'LM5' is almost upon us and during the listening parties, where fans were treated to a sneak peak of the album, the song 'Strip' became a quick favourite and it features rapper Sharaya J.
> QUIZ: How Well Do You Know... Little Mix?
It's the first time that Little Mix have worked with the Hawaiian rapper, so we thought we'd find out a bit more about Sharaya J...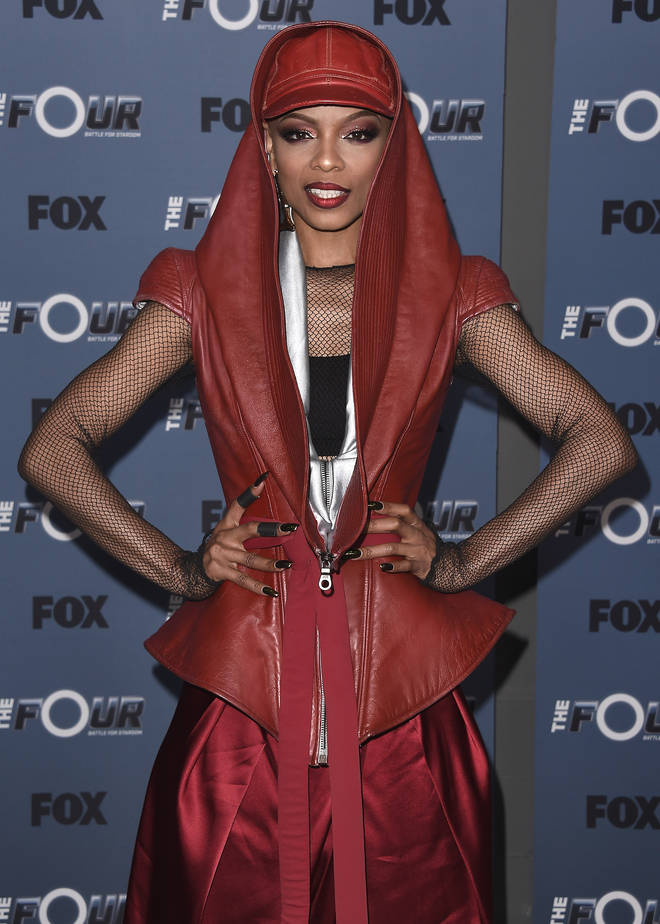 Who is Sharaya J?
Sharaya J is a rapper from Hawaii who is yet to release her debut album. She's released a handful of singles since 2013/14 and also featured on a track with Faith Hill.
As well as that collab, Sharaya released a mixtape called 'Dope Product' in 2017 and now she's set to appear on 'LM5'.
How old is Sharaya J?
Sharaya J is 34 years old and her birthday is 17th january 1984.
How do Little Mix know Sharaya J?
Back in 2010, Sharaya J signed to record label The Goldmine Inc, which is owned by Missy Elliott and the legendary rap star became her mentor.
As we know, Little Mix worked with Missy on their song 'How Ya Doin'?' so it's entirely possible that Missy Elliott introduced Sharaya J to the group.
Which song do Little Mix and Sharaya J collab on?
Little Mix and Sharaya J join forces on the song 'Strip' taken from Little Mix's fifth album 'LM5'. The song is rumoured to be the second single taken from the release, following lead single 'Woman Like Me' with Nicki Minaj.
Why did Little Mix choose Sharaya J for 'Strip' and when did she have cancer?
According to reports online, Little Mix were inspired to write 'Strip' by Sharaya J's battle with breast cancer. During an appearance on American talent show 'The Four', Sharaya J went through chemotherapy whilst also taking part in the show each week.
Speaking at the time, Sharaya said, "I've been grinding a long time. I know I'm talented. When I hit the stage, they feel my energy. They feel my vibe. They feel my passion. They're being entertained. If anything, I'm at a disadvantage. I'm not feeling 100 percent but I'm putting 1,000 percent effort."
When was Sharaya J on 'The Four'?
The Four is an American talent show which sees judges DJ Khaled, Meghan Trainor, P Diddy anf Charlie Walk judge singers and rappers who are attempting to win a record contract.
Sharaya J appeared on the show earlier in 2018 and made it to the final, before losing out to British singer James Graham.
What are the 'Strip' lyrics?
The song hasn't been released yet, but one it is we'll bring you al the incredible lyrics.
> Want Tickets To Capital's Jingle Bell Ball Before Anyone Else? Download Our App Now To Access Pre-Sale!