Little Mix Are Giving A Talk At The Oxford Union
4 October 2018, 11:36 | Updated: 4 October 2018, 16:32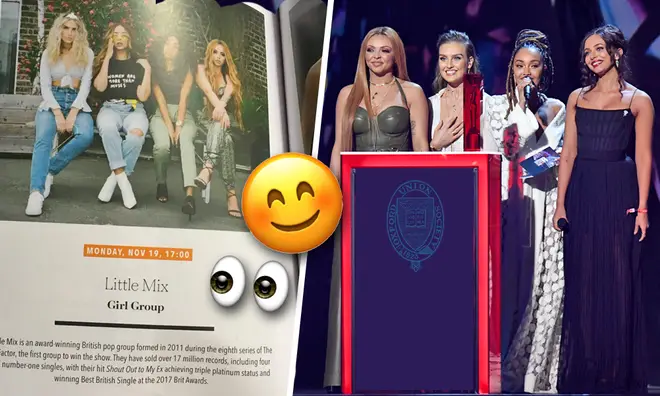 Jade Thirlwall, Jesy Nelson, Leigh-Anne Pinnock and Perrie Edwards will join a list of notable speakers when Little Mix speak at the Oxford union this November.
Little Mix are set to lead a debate at the Oxford Union in November that will mark the first time the 'Woman Like Me' stars have talked at the famous university.
> Little Mix's New Album: Everything We Know About LM5's Release Date, Title, Tracklist & More
Fans spotted the subtle announcement in a Fresher's Fayre booklet that was handed out at the university and confirmed that Little Mix will head to Oxford University in November.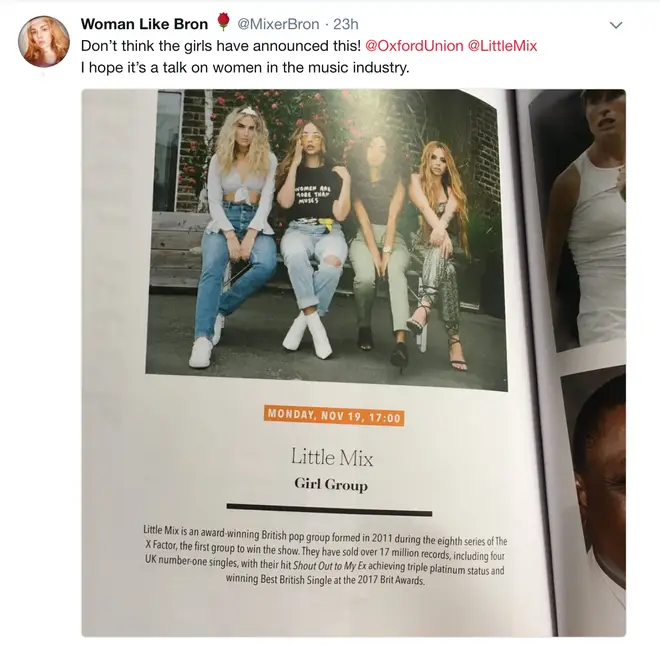 When is Little Mix's speech at the Oxford Union?
Leigh-Anne Pinnock, Jesy Nelson, Perrie Edwards and Jade Thirwall will be giving a specch to the members of the Oxford Union on Monday 19th November 2018 at 5pm.
Can I get tickets to Little Mix at the Oxford Union?
The Oxford Union is a paid for society at Oxford University and spaces at the event are only open to current students attending the university and certain othe rmembers of the society.
Tickets will not be sold for the event, however many of the talks are filmed and shared on YouTube afterwards.
Where can I watch Little Mix at the Oxford Union?
Whils the Oxford Union debates aren't usually live streamed, the union usually uploads a full video to their official YouTube account, so fans will be able to watch Little Mix's entire speech back in full shortly after 19th November.
What will Little Mix talk about at the Oxford Union?
Many fans have been hoping that Little Mix will be giving a speech about women in the music industry and the everyday struggles they face for their voices to be heard, although there's no news on what the 'Only You' stars will speak about.
The Oxford Union describes itself as a debating society, so there's a chance Little Mix could debate topics that are important to them, but we'll have to wait and see on 19th Novermber 2018.
Audience members are invited to ask questions, so we can't wait to see what questions are put to the ladies!
What is the Oxford Union?
According to the Oxford Union themselves, 'The Oxford Union is the world's most prestigious debating society, with an unparalleled reputation for bringing international guests and speakers to Oxford. Since 1823, the Union has been promoting debate and discussion not just in Oxford University, but across the globe.'
> Download Our Free App For All The Latest Little Mix News!