WATCH: Little Mix's Jade Thirlwall Literally Snatched Someone's Weave & It's Too Funny!
31 July 2017, 10:43 | Updated: 31 July 2017, 14:10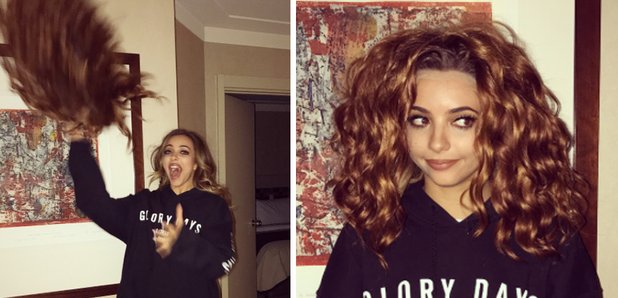 … and she kept it, too!
Little Mix snatch our metaphorical weaves on a regular basis, but Jade Thirlwall took it one step further when she literally snatched a weave out of the crowd during their performance in Sydney this week!
Jade whipped the wig off a young guy in drag in one of the front rows of their concert this week – and decided to keep the hair piece and take it on the rest of the tour with her.
She posted a series of pics on Instagram with the caption, "someone's wig literally and metaphorically flew off in reaction to our show tonight in Sydney. I'm not actually sure if you wanted it back but I got excited so I've kept it and plan on bringing her with me on tour to create memories like you used to at school with the class teddy bear on your hols.
"Thank you @iamblakenichol for your delightful lace front. I'm open to name suggestions for her if anyone's got ideas? Here's a selection of photos of me enjoying the wig."
Obviously, Blake (who looked pretty darn amazing all dressed up) was pretty excited to be noticed by his idol, posting, "Crying in the corner of my hotel room due to the fact that QUEEN JADE THIRLWALL TAGGED ME IN A POST HOW SHE SNATCHED MY WEAVE i'm so shook bye y'all".
Jade, you can snatch our weaves anytime!