Justin Bieber And Hailey Baldwin's Wedding - All The Details From The Date To The Dress & Location
21 August 2018, 14:50 | Updated: 21 August 2018, 15:16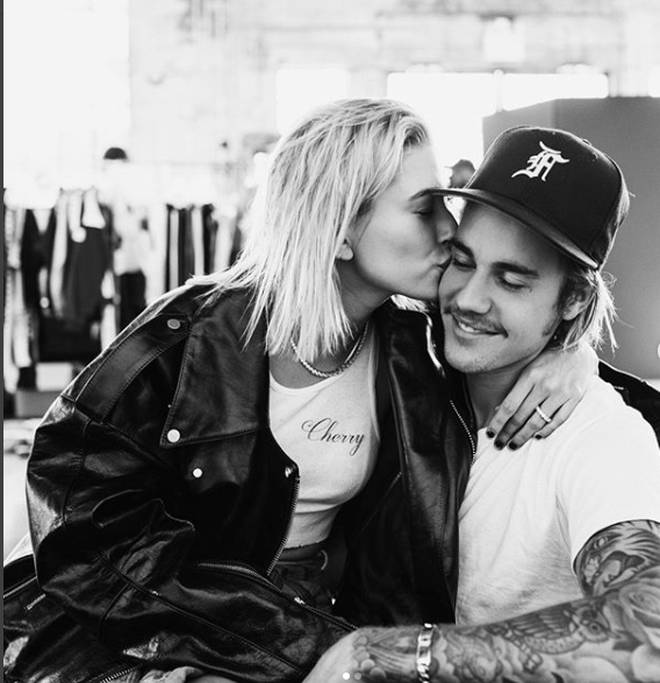 We'll be bringing you all the details on Justin & Hailey's upcoming wedding right here.
Ever since Justin Bieber and Hailey Baldwin got engaged, the question on everyone's lips was when will the couple actually walk down the aisle? What will Hailey's dress be like and will Justin actually get a haircut for the big day?
Justin Bieber Explained The Real Reason He Was Crying With Hailey Baldwin
While information is as yet scarce, we'll be bringing you all the updates as they happen - it doesn't seem like they're going to wait too long before tying the knot!
When is Justin Bieber and Hailey Baldwin's wedding?
There have been no clues on the exact date yet but rumour has it that the couple are looking at a date in 2019 for their wedding.
Where will Justin Bieber and Hailey Baldwin's wedding be taking place?
While they've yet to make a decision, it wouldn't be a huge surprise if Justin chose his native Canada to get married, or Hailey's hometown of New York. The couple are big fans of exotic holiday destinations, so they could potentially go abroad for their big day too. A source told Us Weekly, "They want something private, intimate. Justin loves Canada and is at home there. It's a special place for him and he'd love to get married there."
What will Hailey Baldwin's wedding dress look like?
She's yet to confirm a designer for her wedding dress, but given how close Hailey is to Off White's Virgil Abloh - who also designs menswear for Louis Vuitton - he could be a potential name in the running. She has also previously modelled for Tommy Hilfiger and Ralph Lauren so there could be a plethora of designers in the mix.
Who will be on Justin and Hailey's wedding guest list?
There'll likely be a Kardashian-Jenner or two given that both Hailey and Justin are friends with the sisters, the great and good from music, fashion and modelling will no doubt get an invite as well as Justin'e manager Scooter Braun. You'll also probably see the likes of Post Malone juxtaposed with Justin and Hailey's church pals too.
Will Justin Bieber have a haircut or a moustache for his wedding day?
We hope so! He might have been rocking the shaggy hairdo and some questionable facial hair of late, but we're sure JB will be back to his clean cut best for when he walks down the aisle.
Will they be married by someone from Hillsong Church?
It's likely that they might choose a pastor from Hillsong to officiate their wedding ceremony, although TMZ reports that Justin and his pastor pal Carl Lentz haven't been very close since he broke up with Selena Gomez, so who knows!
Which artist will perform at their wedding reception?
While Justin's not exactly short on friends in the music industry, we wouldn't be surprised if he decided to serenade his new wife during the ceremony too.
> Download Our Free App For All The Latest Justin Bieber News!