Jason Derulo Talked Dirty And Got All Kinds Of Topless For His Sexy #CapitalJBB Set!
5 December 2015, 20:37 | Updated: 6 December 2015, 11:40
It was Jason Derulo's FOURTH time at the Jingle Bell Ball - and he just keeps getting better and better!
He's such an incredibly popular performer that we just had to invite him back for a fourth year at Capital's Jingle Bell Ball with Coca-Cola - and Jason Derulo certainly didn't disappoint after emerging from under the stage in a cloud of smoke!
Jason is one of the world's best live performers, always working up a sweat (and usually whipping off his top in the process... hey, we're NOT complaining!) and his shows always leave the audience screaming for more from Mr Derulo!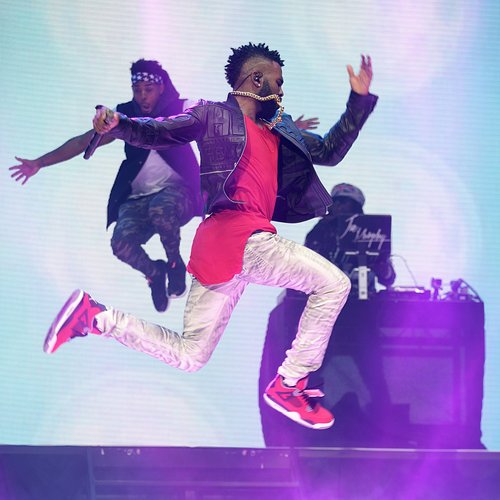 He's sold over 28 million albums worldwide, racked up 2.5 BILLION views on Youtube and has a hugely dedicated fan base - so the expectations were SERIOUSLY high for his set at the #CapitalJBB! Of course the ladies were in for one hell of a treat when he whipped off his t-shirt for 'Talk Dirty' - phew!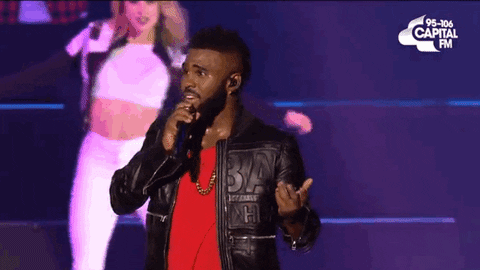 Kicking off his set with his incredible hit 'The Other Side', Jason had the crowds up and dancing from the off - and this hugely popular track set the tone for the rest of his Jingle Bell Ball set as he lead his dancer in a seriously slick co-ordinated routine.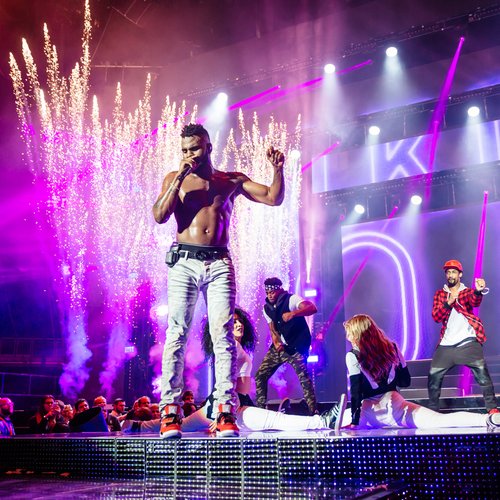 As well as showcasing his newer music, Jason went back to the old school in the middle of his set, performing his first EVER single 'Whatcha Say' - and the song that launched Jason's career sounded just as good today as it did when it was originally released - and he even added some SERIOUS breakdancing in there - LOVE it!
Jason closed his set with his chart topping hit 'Want To Want Me' - and you guys definitely wanted more... the screams gave away that the audience could NOT get enough of Jason - and we can TOTALLY see why!
You guys could not stop tweeting us about how much you love his live set:
@jasonderulo love you xx pic.twitter.com/15JpJVlk08

— Mils (@Milsj10) December 5, 2015
Jason Derulo is amazing pic.twitter.com/CEQoi3Wxo7

— megan neale (@megannealee) December 5, 2015
I wonder how much Jason Derulo's clothes catcher man gets paid? #JBB

— Peter Reeve (@reeVemedia) December 5, 2015
@CapitalOfficial #JBBStage I would so love to be One of Jason Derulo's backing dancers!! It would be so live!!

— Liam (@lwoodswilliams) December 5, 2015
Jason Derulo's Full #CapitalJBB Set List