Jason Derulo - ' Whatcha Say' (Live At Capital's Jingle Bell Ball 2015)
It's an oldie but a goodie – Jason brought his classic song 'Whatcha Say' to entertain 16,000 at London's O2 Arena.
'Watcha Say' was Jason Derulo's first single from his first ever album – and what a throwback his performance of it was at Capital's Jingle Bell Ball with Coca-Cola!
Jason Derulo's Full #CapitalJBB Set List
Taking it back to the old school, Jason performed the hit that made him into the household name he is now - and what an incredible feeling to have 16,000 of you lot singing it right back to him too!
It was Jason's fourth time taking to the Jingle Bell Ball stage but the man never disappoints - it's no wonder he's such a firm favourite with the crowds!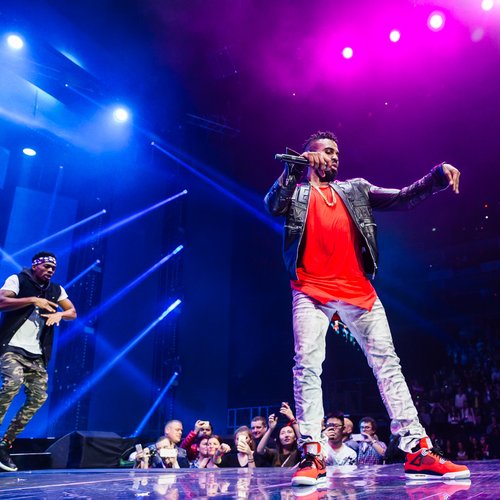 Keep it Capital TV for full highlights from this year's Jingle Bell Ball with Coca-Cola on Sky 388 or FreeSat 507 or click here to watch.