Ariana Grande Has Revealed A Song On Her New Album Is Called 'Pete'
18 June 2018, 16:49 | Updated: 20 June 2018, 10:35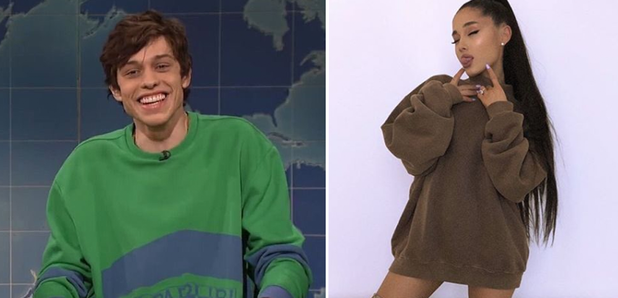 Ready to release new album Sweetner, Ariana Grande has proved she's seriously in love with boyfriend Pete Davidson.
Ariana Grande and boyfriend Pete Davidson are easily the cutest couple to have formed in 2018. They've rocked matching Harry Potter outfits, he's supposedly got a tattoo dedicated to Ari and now it looks like she's showing her love for her man on new album 'Sweetener'.
> Ariana Grande Just Hinted That She And Pete Davidson Have Already Moved In Together
In classic Ariana style, she's been chatting to her fans on Twitter about the upcoming release as well as sharing audio snippets on her social media accounts.
On Insta, Ariana shared this clip of a song especially for Pete:
> Download our app to keep up to date with all your Grande news (especially that new album!).
And fans were of course, quick to question the pop starlet on what they were hearing...
WHAT SONG WAS THE SNIPPET MISS GRANDE

— xavier (@notearscunt) June 18, 2018
Without hesitation, Ariana revealed the song heard was named 'Pete' and will appear as an interlude on her new LP!
the one from today isss from an interlude ab pete

— Ariana Grande (@ArianaGrande) June 18, 2018
Ari did bring the tea spilling to an end but has left us with a feeling of YAS! Bring on the album.... like right now... ok, thanks, bye.
alright my sweeets ... i don't think i could possibly spill anymore tea tonight ! i love u very much

— Ariana Grande (@ArianaGrande) June 18, 2018