Ariana Grande Just Hinted That She And Pete Davidson Have Already Moved In Together
18 June 2018, 10:33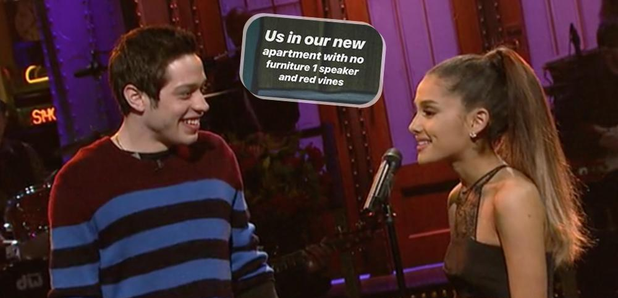 Ariana Grande's relationship with Pete Davidson has been a whirlwind of romance, and if her Instagram's anything to go by, they've just taken the next big step.
It only seems like yesterday that we found out that Ariana Grande was dating 'SNL' comic, Pete Davidson. Now, they're engaged and apparently moving in together, if her Instagram is anything to go by.
Almost a week after the pair seemingly got engaged, the 'No Tears Left To Cry' singer shared a picture to her Instagram Story, which hinted that they pair had moved in together.
> Someone Actually Made A Calender Charting The Whole Of Ariana Grande And Pete Davidson's Relationship
Using a photo of SpongeBob SquarePants (obviously), Ari captioned the picture, saying "Us in our new apartment with no furniture, 1 speaker and Red Vines."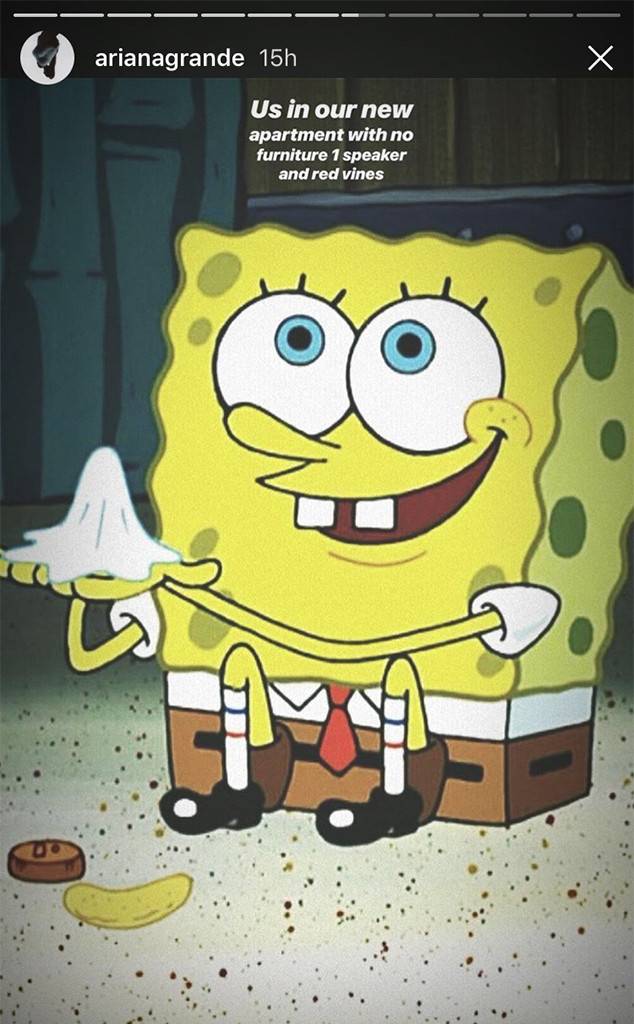 Pic: Instagram
After this, the 24-year-old singer also posted a photo of the 'Saturday Night Live' comedian standing in front of an apartment complex.
We'll keep checking our post for the housewarming party invitation, guys.
> Grab Our App, And Get The Latest On The Romance Of The Century!