Why Kady McDermott And Ouzy See Split Weeks After Love Island
9 August 2023, 11:43 | Updated: 9 August 2023, 11:46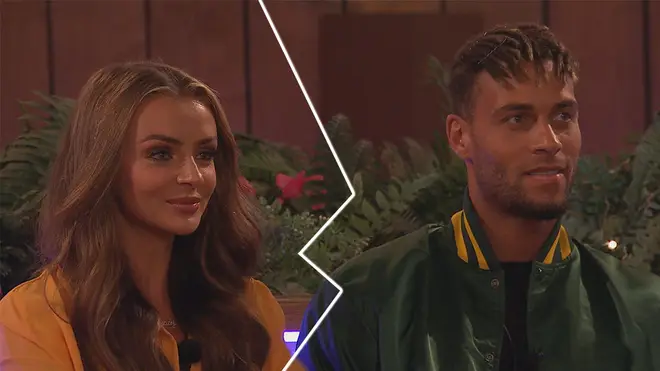 Kady McDermott confirmed she and Ouzy See have gone their separate ways after Love Island due to his 'actions', leaving fans to wonder what happened.
Kady McDermott and Ouzy See called time on their romance just days after confirming they were still an item on the Love Island reunion on Sunday, and now reports have been swirling as to why.
Returning bombshell Kady took to her Instagram Stories on Tuesday to confirm that she and Ouzy had decided to call it quits, saying in a statement that his 'behaviour and actions' on July 30th were the reason behind their split.
Shortly after, Ouzy appeared to confirm that he was at fault as he also shared a statement, penning: "Just wanted to say what's happened with me and Kady has NOTHING to do with her or any false rumours that have been flying about, it's because of my actions that things have ended not Kady's and I have apologised to her already."
Their posts had fans searching for answers as they were eager to find out what happened on July 30th, and now new reports suggest that Ouzy had been unfaithful.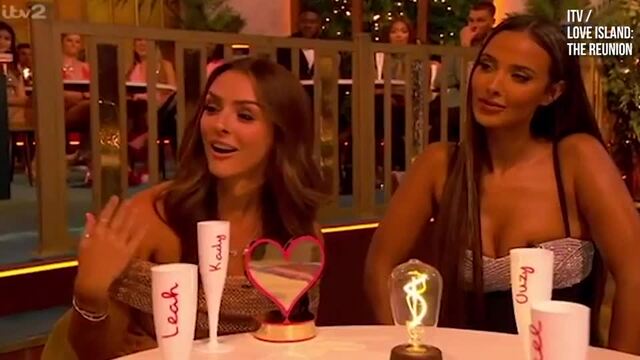 Kady and Zach have furious row at Love Island reunion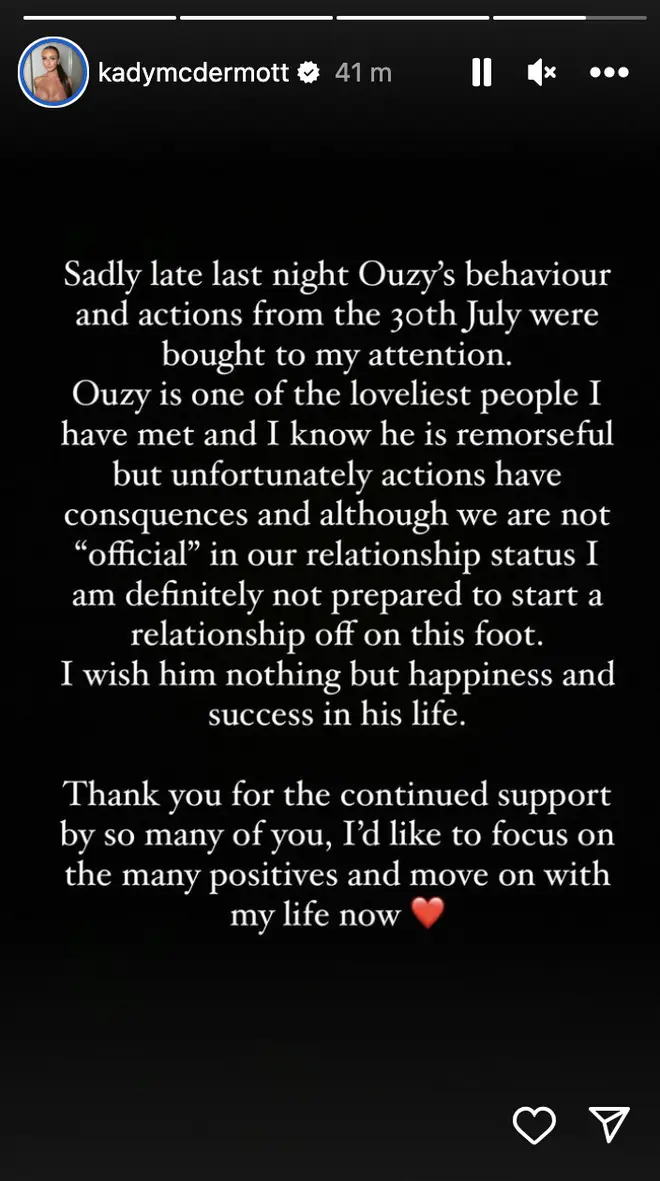 According to this tabloid, the Scottish footballer 'spent two nights in a hotel' with a girl named Alicia shortly after he had landed back in the UK following his and Kady's exit from Love Island.
A source said: "Everyone is laying into Kady, but Ouzy has been enjoying the single life since he's been back home. He spent two nights with the stunning brunette who he has known for over a year - just hours after hanging out with Kady and putting on a showmance.
"He first met Alicia over a year ago and Ouzy got back in touch with her earlier this year and they met up in Marbella in May. He was constantly calling and messaging her right up until he went into the villa.
"They bumped into each other last weekend and he invited her to stay with him - claiming he was single and there was nothing happening with Kady. She stayed with him Saturday night and then they both went to the Bang LDN event on Sunday."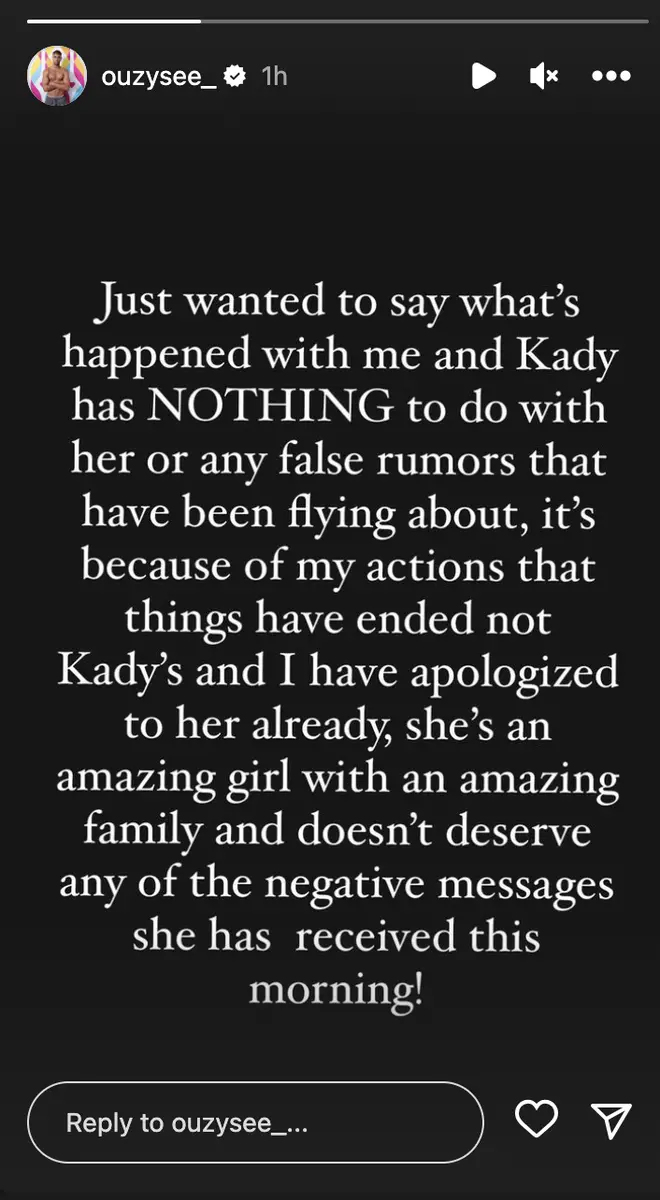 The insider went on to claim that Ouzy and Alicia "were together most of the night at Bang LDN and left in an uber together and went back to his hotel again", adding that "lots of people saw them holding hands [and] he didn't seem to care."
"He spent two nights in a row with her claiming he was single and even asked if they could see each other again the next time he came to London," added the source, "Ouzy didn't mention Kady once, so Alicia really did think it was over with her, it's been a bit of a shock."
However, Ouzy is yet to comment on the claims.
Listen live to Capital, and catch up on any shows you missed, on Global Player.