Nigel Farage Fact File: Age, Net Worth, Wife And Children
19 November 2023, 08:55 | Updated: 29 November 2023, 17:35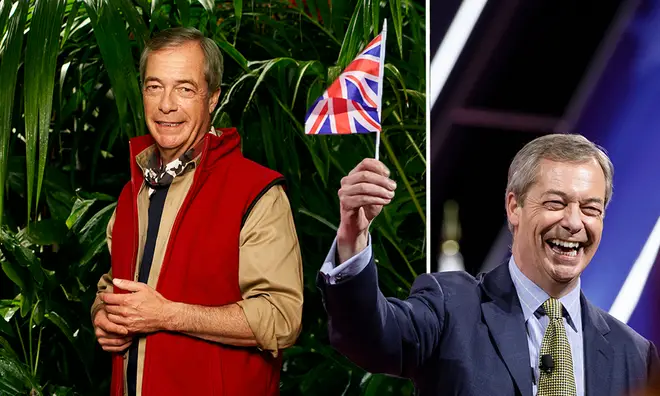 Nigel Farage is in the I'm A Celebrity jungle, but who is he? What is his political career? And who is his wife? Here are all the important facts.
Nigel Farage has joined 2023's I'm A Celebrity... Get Me Out of Here! line up alongside JLS's Marvin Humes, Made In Chelsea's Sam Thompson and a whole heap of other eager celebs. The show, hosted by Ant and Dec, started on November 19th.
"I dealt with snakes in the European market, I believe I can cope with this too," the ex-Member of European Parliament said ahead of going into the Australian jungle.
Speaking to ITV, Nigel Farage said: "Given millions hate me, I do expect people will vote me to do trails!" But why is he so sure that he is "hated"? Here's what we know about the former MEP including his family life and net worth.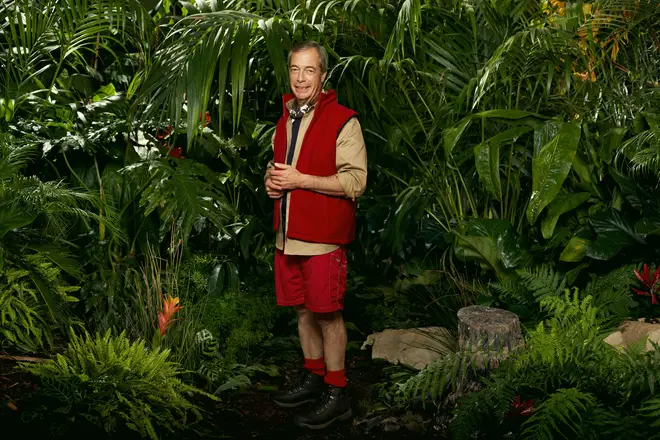 Who is Nigel Farage?
Age: Born 3 April 1964 Nigel is 59-years-old
Height: 5ft 7"
Job: British broadcaster and former politician
Nigel, who was brought up in South England, Kent, began his career as a member of the European Parliament in 1999 and served as an MEP until the UK officially left the European Union in 2020.
As an advocate of Brexit, he was the leader of the Brexit Party from 2019 to 2021. The party was renamed to Reform UK in 2021 and he is currently its Honorary President. Before starting the Brexit Party Nigel was a founding member of UKIP (UK Independence Party) after he left the Conservative Party in 1992
Nigel is also a presenter and he currently has a show on GB News.
Is Nigel Farage married?
Nigel is married to German-born Kirsten Mehr, who he tied the knot with in 1999 after his divorce from his first spouse. However, it is understood that Nigel and Kirsten are separated and have been living separate lives for quite some time.
His first wife Gráinne Hayes, who Nigel was married to between 1988–1997, is an Irish nurse who he met in hospital in 1985 after he was admitted in his early 20s. After being hit by a car, Gráinne nursed him back to health and three years later they married.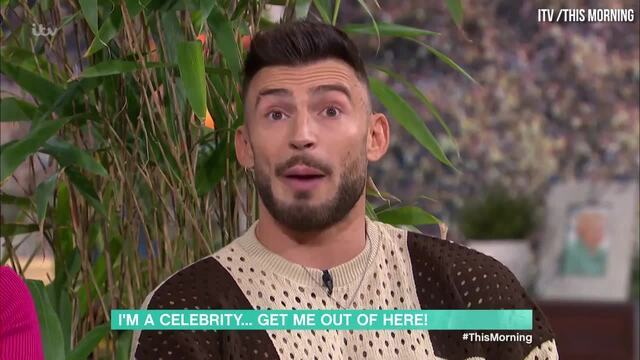 Former campmates talk about Nigel Farage on this year's I'm A Celeb
Does Nigel Farage have children?
Yes, he has four children. He has two sons with his ex-wife Gráinne, named Thomas and Samuel. He then has two daughters with Kirsten, named Victoria and Isabelle.
What is Nigel Farage's net worth?
According to Celebrity Net Worth, Nigel has accumulated a net worth of $4 million, which equates to approximately £3.2 million. Nigel became the highest ever paid celeb for I'm A Celebrity, as the MailOnline reports that he's being paid a whopping £1.5 million for the show - so that net worth is about to go up some!
Listen live to Capital, and catch up on any shows you missed, on Global Player.