Every Clue That 'Reputation Taylor's Version' Is Coming Next
1 November 2023, 12:09 | Updated: 13 November 2023, 12:11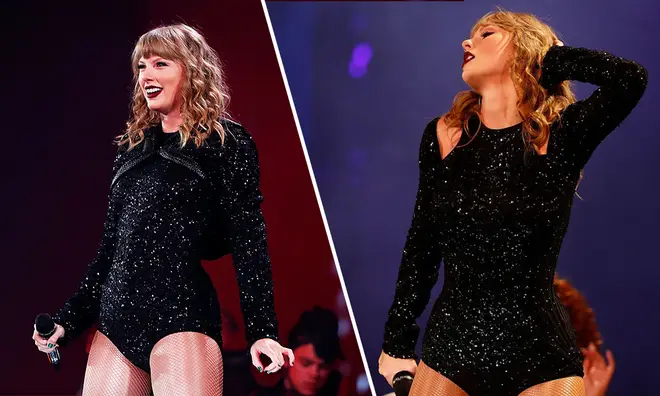 Taylor Swift has almost completed her re-releasing project with 'Reputation' looking like it is coming next - and SOON. Here's what we know.
The re-recording of Taylor Swift's discography is almost complete! After she released '1989' (Taylor's Version) at the end of October 2023 the only two albums left are 'Reputation' and 'Taylor Swift', with fans strongly suspecting 'Reputation' is coming first.
Taylor has hinted to 'Reputation' (TV) already being completed after one of the songs from the album featured on the TV series The Summer I Turned Pretty and another made it to the soundtrack for Prime Video series Wilderness, starring Jenna Coleman.
Amid the hype for the re-release of '1989', Taylor seems to be hiding some more Easter eggs about 'Reputation (Taylor's Version) and we're finding them all!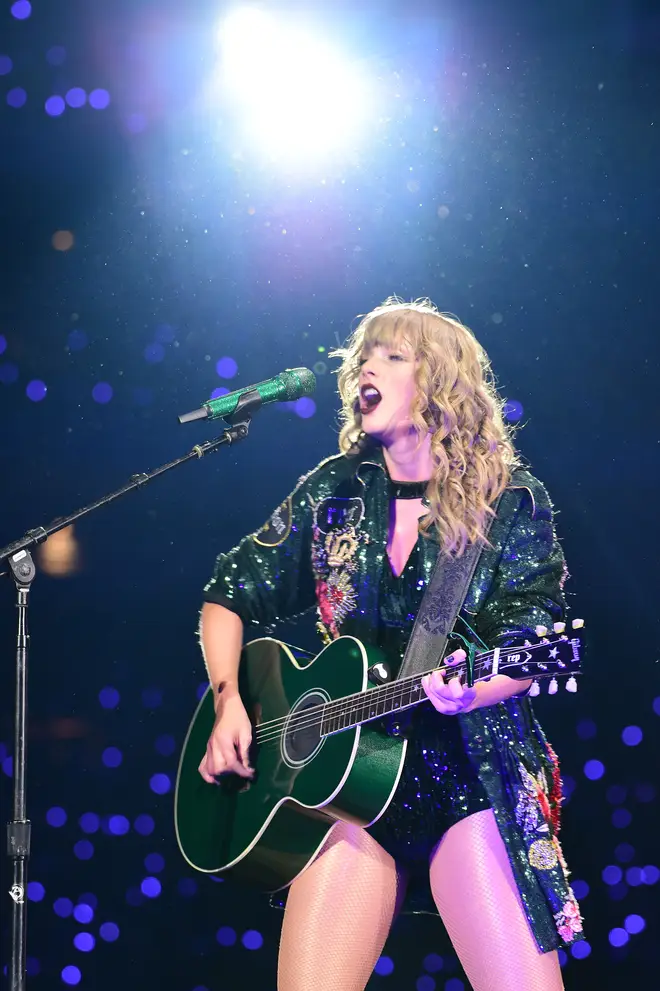 Taylor Swift fans are receiving black confetti in their '1989 – Taylor's Version' vinyl orders
As fans received their vinyl editions of '1989 – Taylor's Version', many wondered whether there was an error in the packaging after spotting a black confetti star amidst the blue confetti.
Swifties took to X (formerly Twitter) to share their findings, wondering whether there was a manufacturing error, however other fans were quick to point out it looks like another clue that 'Reputation – Taylor's Version' is coming next.
Taylor Swift teases the release of 'Reputation (Taylor's Version)'
On launch day of '1989' (Taylor's Version) an official fan page for Taylor Swift posted what seems to be a hint that the re-release of 'Reputation' is coming super soon.
Taylor Nation (@Taylornation13) posted a gif featuring a coffee cup, held by what looks to be Taylor's hands, with the caption: "Tick tock on the clock #1989TaylorsVersion #ItsANewSoundtrack"
The coffee features latte art of a clock and you can see two painted nails - one blue and one black. Fans have been quick to speculate that this represents the two albums, blue for '1989' and black for 'Reputation'.
If you take a look at the placement of the fingers the clock reads as either 2:40 or 8:10.
"THE BLACK NAIL ON 2AM!!! OOMG OMG REP TV AT 2AM": One fan suggested with others linking it to the date - rather than time - that she might announce the re-release of 'Reputation'.
One Swifty wrote: "1989…blue nail…on the 8…announced in August (8th month). Reputation announcement 2nd month….february probably for april release" another saying, "I think it's 8 (august 1989TV announcement) and 2(February for Rep TV) BUT that still leaves the midnight clock and it's not midnight in LA yet.. so maybe, perhaps, 1989 2.0 (The Dark Side) still coming lol"
Taylor hints to 'Reputation (Taylor's Version)' release date
The next 'Reputation' Easter egg can be found in the cover art for Taylor Swift's re-release of '1989'. A fan theory has emerged claiming that the next re-recorded album will come out on 10th November, sooner than expected!
When Taylor released the new artwork for '1989' fans noticed something suspicious about the lettering in 'Taylor's Version'; the 'S' in 'version' looks like a snake, while the IO look like the number 10 – so could the N represent November?
The latest theory makes sense since 'Reputation' was originally released on 10th November 2017 and '1989 (Taylor's Version)' was released exactly nine years after its original release date on 27th October.
Read more: When Is 'Reputation – Taylor's Version' Coming Out?
The songs from 'Reputation (Taylor's Version)' already teased
This summer Taylor stunned fans when songs from Reputation (TV) were snuck into season two of The Summer I Turned Pretty and a trailer for Prime Video's Wilderness.
The first to be aired was 'Delicate (Taylor's Version)' which featured in an episode of TSIP. If that wasn't enough of a hint that the re-release of 'Reputation' is next, just weeks after Prime Video dropped a trailer for upcoming series Wilderness which, you guessed it, has a 'Reputation (Taylor's Version)' song as the title song!
The show's soundtrack song 'Look What you Made Me Do (Taylor's Version)' is apt for a series about a heartbreak that quickly turns into fury and revenge.
Taylor Swift reacts to fans chanting 'Reputation' at Argentina Eras Tour show
In November Taylor Swift thanked fans for the success of her re-recorded albums, while on stage in Argentina for her Eras Tour. The audience responded by chanting 'Reputation'. Taylor giggled before saying 'now go sit in the corner and think about what you did', the opening line to her song 'Better Than Revenge'.
The song is from her 2010 album 'Speak Now' which she re-released as Taylor's Version earlier this year. Her assumed dismissal of the chant has got fans up in arms. Could it be a distraction? Maybe she just doesn't want to ruin the surprise.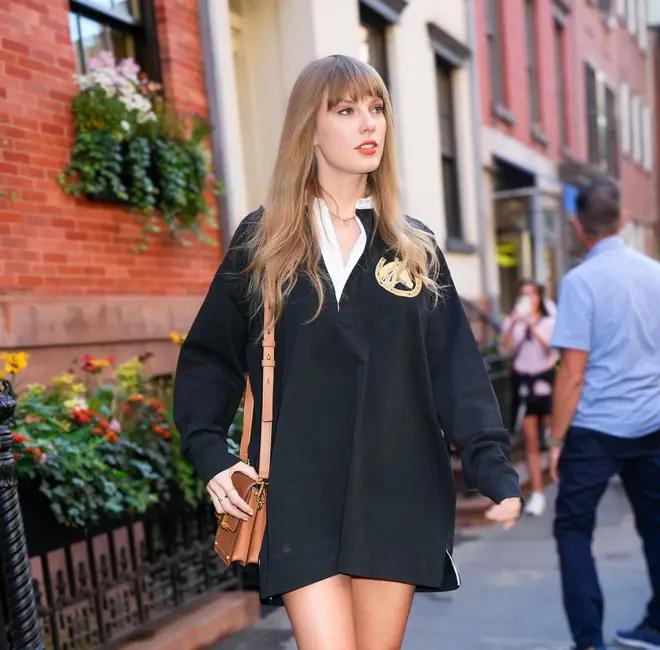 Taylor Nation seem to know something we don't - but as soon as we do, you will too!
Listen live to Capital, and catch up on any shows you missed, on Global Player.