This Week's MUST-READ Stories: From Some HUGE Music Releases To 1D's LAST Music Video!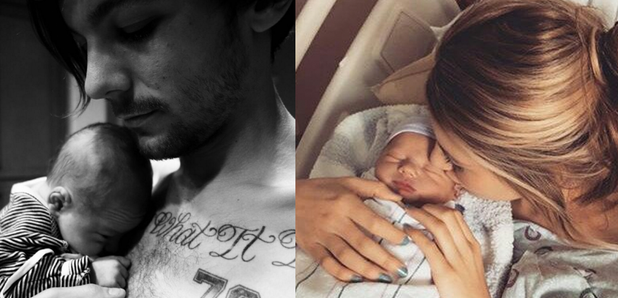 PLUS... Some smacking of a pop superstar's bum and a pure garage cover of Little Mix.
Check out ALL the big stories from the week - including Louis' baby's name, Kanye struggling to name his album... And two absolutely HUGE single releases!
Spank You Very Much! Madonna Thanked Ariana With A Big Ol' Smack On The Bum!
We've all seen Madonna take a raunchy turn on stage after *shudder* THAT game of tonsil tennis with Drake. But you NEED to see what the pop icon did to Ariana's poor bottom!
During the last leg of her 'Rebel Heart Tour', she welcomed the 'Focus' singer, Ariana Grande onto the stage to join her to sing 'Unapologetic B*tch'. While the whole arena was clapping their hands, Madonna was clapping her hands... Against Ariana's bum cheeks.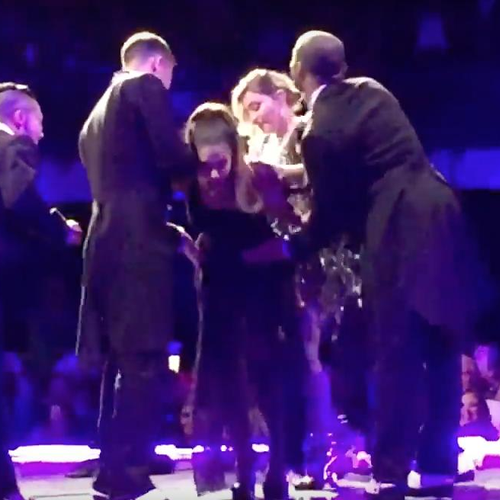 One Direction's LAST Music Video (For Now) Arrived… And 'History' Made Us BAWL!
Get those tissues at the ready, as the One Direction boys said goodbye to their fans in this HYPER emotional new video.
It's the music video the fans DESPERATELY wanted and the One Direction boys delivered… They gave us a music video for 'History'. And it may just be their most emotional video yet!
Wave Goodbye To SWISH - Kanye West Changed His Album Name... AGAIN!
In true Kanye style, Yeezy's new album was renamed (again) AND he made some pretty big claims about the record.
After revealing the tracklisting earlier this week, Yeezy's gone back and changed the album's title to 'Waves' , and promised it "is not the album of the year. It is the album of the life."
#waves pic.twitter.com/fyER7NH8DC

— KANYE WEST (@kanyewest) January 27, 2016
Craig David's Covered Little Mix & Jason Derulo With A TOTAL '90s Garage Vibe!
The undisputed daddy of UK garage is back - and he's absolutely SMASHED singing Little Mix & Jason Derulo's 'Secret Love Song'!
LISTEN: Rihanna's KILLER New Song 'Work' With Drake Arrived And The #Navy Lost All Chill
The moment you were ALL waiting for - Rihanna FINALLY launched the lead track from 'ANTI'.
We did NOT see that coming! Rihanna shocked the world by dropping her brand new lead single from 'ANTI' out of NOWHERE… And it was well worth the wait!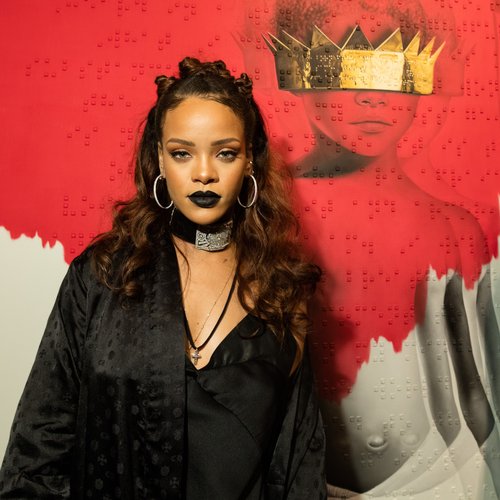 Louis Tomlinson FINALLY Revealed The Name Of His Son With The Cutest Photo!
After over a week of speculation and random suggestions from the fandom, Baby Tomlinson finally had a name. Louis has confirmed that his little bundle of joy is actually called Freddie Reign!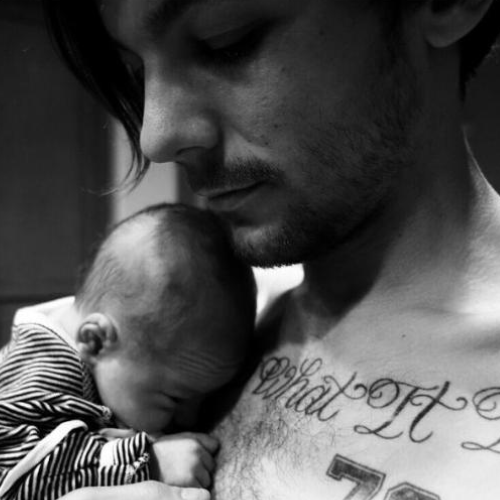 ZAYN Released His Debut Song 'PILLOWTALK'... And It's Got A SUPER-Sexy Video!
Wow, it's safe to say he's left his One D days behind him - getting hot and steamy with his beau Gigi Hadid!
You May Also Like...