"Where Can I Download The Life Of Pablo?" - Kanye West's Album Is Out... But It's Quite Elusive!
12 February 2016, 07:14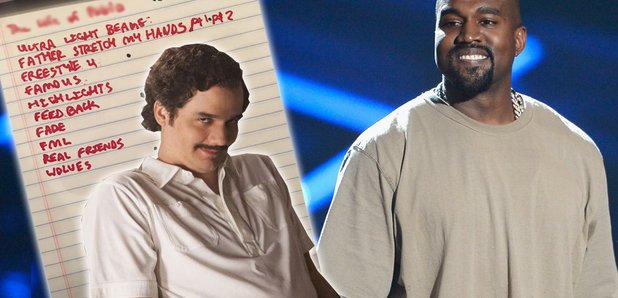 After a star-studded launch event, fans STILL can't download Kanye's much-hyped new album.
After streaming his Yeezy Season 3 launch across the globe last night, fans thought that Kanye's latest album would be available to download straight away - but we're STILL waiting!
Want to hear 'The Life Of Pablo' on iTunes, Tidal or Spotify? No such luck just yet! Hours after the launch event in New York's Madison Square Garden, there's still no sign of the 10-track record.
Cover by Peter De Potter pic.twitter.com/wdQOHk6QBA

— KANYE WEST (@kanyewest) February 11, 2016
He'd already changed the name from 'So Help Me God' to 'Swish', then to 'Waves', THEN he teased it would be 'T.L.O.P' and offered a pair of Yeezy Boosts to the first person who could work out what that means...
Yeezy's later revealed his new album was ACTUALLY be called 'The Life Of Pablo'.
Final track list for The Life Of Pablo pic.twitter.com/PMH94MAAeJ

— KANYE WEST (@kanyewest) February 11, 2016
Kanye West - 'The Life Of Pablo' Tracklist'
Ultra Light Beams
Father Stretch My HAnds Pt1 + Pt2
Freestyle 4
Famous
Highlights
Feedback
Fade
FML
Real Friends
Wolves
After revealing the tracklisting earlier this year, Yeezy had previously changed the album's title from 'SWISH' to 'Waves', and promised it "is not the album of the year. It is the album of the life." - so there's absolutely no pressure for it to succeed when it drops on 11th February 2016.
#waves pic.twitter.com/fyER7NH8DC

— KANYE WEST (@kanyewest) January 27, 2016
WATCH: Even Barack Obama's Got Tips For Kanye West's Presidential Campaign In 2020!
The latest track Kanye has premiered is 'No More Parties In LA' which features guest vocals from none other than Kendrick Lamar and is obviously just as 18+ lyrically as we would expect from Yeezy himself.
'Ye took to Twitter to make the announcement of the release date last week, as well as to reveal his new track 'Real Friends' from the new album... though he deleted and then re-uploaded the song because he wasn't happy with the quality. Quite the perfectionist!
Kanye tweeted the release date, telling his fans:
Swish February 11 16

— KANYE WEST (@kanyewest) January 9, 2016
As well as 'Real Friends', Kanye premiered another track called 'Facts' a week earlier to the delight of the fans that have been waiting with bated breath for the new record.
From what we've heard so far, it sounds like he's got big things up his sleeve for his seventh record. It feels like we've been waiting forever for it, but the new rumours are that 'Ye is reworking the album following the birth of his son, Saint, and he took to Twitter to tell people not to ask him for anything until the record is complete back in December.
Kanye Tweeted:
I'm finishing my album and my next collection…

— KANYE WEST (@kanyewest) December 13, 2015
no offense to anyone… I'm asking everyone DON'T ASK ME FOR ANYTHING TILL AFTER I'M FINISHED WITH MY ALBUM

— KANYE WEST (@kanyewest) December 13, 2015
And it seems 'Swish' was nearly done before Kanye's new baby arrived - and now he might be inspired to write a track or two about his son. A source told the Daily Star, "The whole of Kanye's family thought 'Swish' was done. He's been playing it to everyone. But Kanye is constantly coming up with new ideas and Saint's arrival has changed things once again. There's at least another two ideas for tracks to reflect his fatherly status."
Kanye previously told an LA radio station about the follow up to Yeezus, "I don't wanna overly describe it or overly try to hype it up. I've been working slow. ['Swish']'s sounding good. It's like a sonic painting, and it gets better and better every week."
Kanye has previously admitted that he gave some of the songs he intended for the record away, like 'FourFiveSeconds' which ended up on Rihanna's album and 'Tell Your Friends' which went to The Weeknd.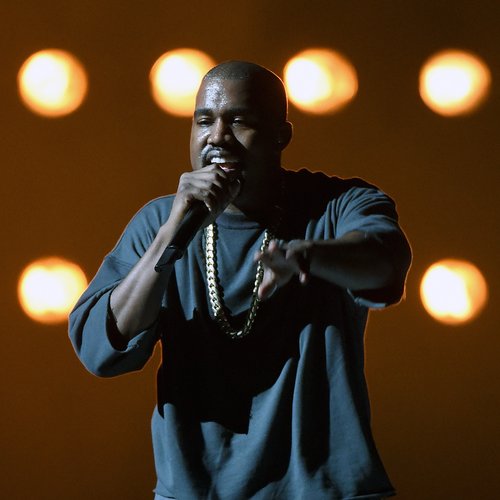 As well as the small snippets of info we have got, back in May rumours started circulating that P Diddy could well be the record's executive producer which would be AMAZING.
The 'I'll Be Missing You' rap star has widely been known to be involved with Kanye's new record, and he dropped more than a few hints that he'll be heavily involved with the final product.
"I don't know yet," P Diddy revealed according to Billboard, when asked outright whether he's the official executive producer of the new record. "I'm definitely producing on his album, but I don't know how it's going to end up.
"It's up to Kanye and how he sees the album going," he explained. "But we're definitely working together, producing a lot of records together having a lot of fun."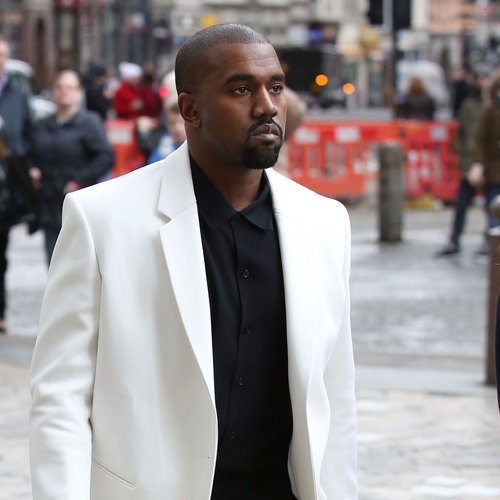 This is the latest in a long line of rumours about who is working with Kanye on his next record, the follow-up to 2013's 'Yeezus', including stars like Eminem, Jay-Z, Taylor Swift, Beyonce and Lana Del Rey.
The new album is set to feature a song called 'Wolves' as its first track, featuring singer Sia and rapper Vic Mensa, while Kanye's Paul McCartney collaboration 'Only One' will also be on the track list.
A release date has yet to be announced but Kanye recently told a radio show in the USA that the album was "80 percent done" and would feature "bars, songs, cookout - music that just feels good."
"My last album was a protest of music. This album's just embracing the music, embracing joy, and just being of service to the people."
We can't wait to hear the full album very soon – now that 'Ye's mellowed out a bit from his angry days!
You may also like…