Briana Jungwirth Hits Back At Trolls Who Claim Louis Tomlinson's Baby Is Fake
24 February 2016, 10:35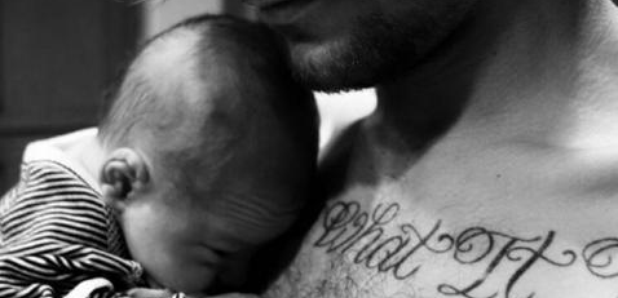 Louis' baby momma has finally snapped, after cruel Internet trolls accused them of faking the first 1D baby.
Directioners the world over were driving themselves crazy earlier this year when news broke that Briana Jungwirth had finally given birth to Louis Tomlinson's son, speculating what their little bundle of joy was called - but one small group of trolls were a little sceptical.
After weeks of negative comments from the trolls, baby momma Briana took to Instagram to fight back after sharing a selfie with her adorable son Freddie Reign Tomlinson.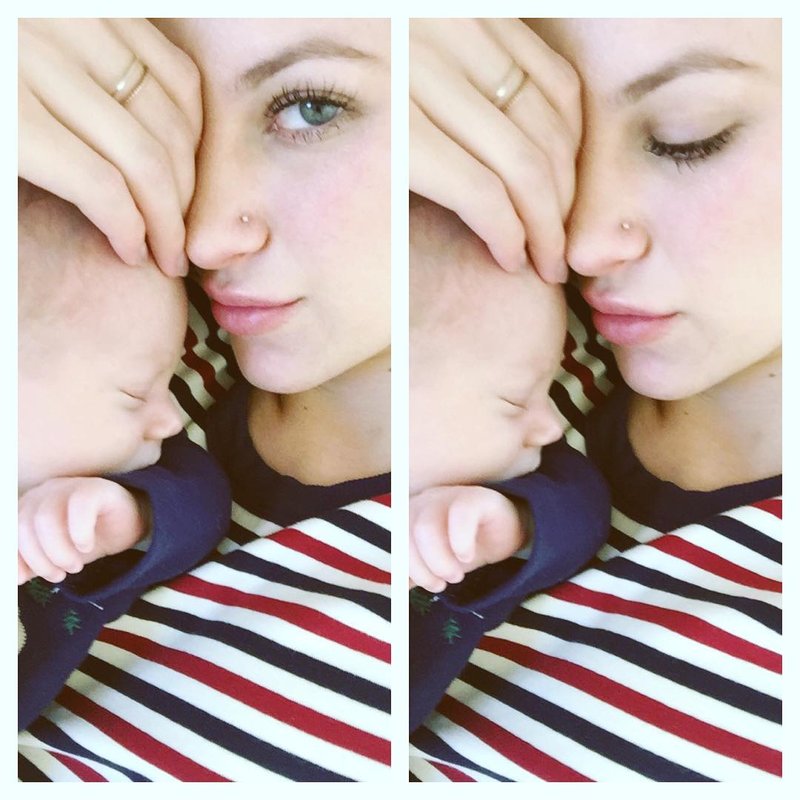 (Pic: Instagram/brianaashleyjungwirth)
Although the majority of the comments on Briana's now private profile were positive, she did have to fight back at people accusing her of faking her entire pregnancy and stealing photos.
briana has finally snapped pic.twitter.com/Bj9dzIJugP

— sof (@nightsonyourlip) February 22, 2016
Freddie Reign Tomlinson was born on 21st January 2016, but it was over a week until Louis' first born son was officially named.
First up, one newspaper reporter Sydney Rain... then the fandom made Conchobar (pronounced like Connor) a worldwide trend, then you all overwhelmingly voted for Larry in our poll... But now, Louis has confirmed that his little bundle of joy is actually called Freddie Reign!
According to a close source to the band told TMZ that Freddie was picked because Louis "liked the look of it" and Brianna didn't object.
Brianna wanted her son to have an "earthy" middle name, and initially wanted "Rain", but decided it sounded too girl - so obviously went with the more regal sounding "Reign".
Louis was the first to share a picture of his offspring to his millions of Instagram followers earlier this week.
Baby momma Briana Jungwirth also shared a heart-melting photo to Twitter - just look at that little face!
1/26/16. Freddie Reign. Love of my life pic.twitter.com/c8QWNCl7Fv

— Briana Jungwirth (@brianashleyjung) January 28, 2016
As cute as Freddie is, we have to admit that the Conchobar trend was a lot more fun for memes.
Starbucks barista: and can I get your name please? it's "Conchobar" Starbucks barista: pic.twitter.com/JBfCETDV8y

— kayla ☼ (@studmuffincal) January 25, 2016
The story of how Louis named his kid Conchobar pic.twitter.com/ppcxKTyn6G

— kimana (@starlightxniall) January 25, 2016
The entire world right now with Conchobar Tomlinson pic.twitter.com/XLOsrkWRLs

— ℒouis (@Tomlinfer_x) January 25, 2016
The story behind Conchobar pic.twitter.com/Bv0tAMHfsC

— LIKE CONCHOBAR orDIE (@Mica_Elah_1D) January 25, 2016
It was the moment all #Directioners had been waiting for last Friday. The internet pretty much exploded with rumours that Briana Jungwirth had given birth to Louis Tomlinson's baby - and the man himself posted to share his joy at the birth. N'awww!
The rumours began after an Instagram account rumoured to belong to Briana's grandmother, Marianna Case, appeared to confirm the baby had been born, posting a long heartfelt message, and the #Directioners started claiming the baby had been named Jacob, but Louis took to Twitter this morning to confirm the news and share his joy with his fans.
I'm pleased to say my baby son was born yesterday :) He is healthy and pretty amazing :) I'm very happy!!

— Louis Tomlinson (@Louis_Tomlinson) January 23, 2016
Daddy daddy cool

— Louis Tomlinson (@Louis_Tomlinson) January 23, 2016
:) :) :)

— Louis Tomlinson (@Louis_Tomlinson) January 23, 2016
The post that got fans riled up yesterday from an Instagram account believed to belong to Briana's grandmother read, "Louis just let Ur heart dance. U now have another you. A gift that will want to be just like YOU. Love him & my young grandchild that gave him to you. LET her know she's special. She just wanted to love U not even knowing who U were or your profile Ur & reputation. Be free & just LIVE. It's simple. Not complex.
"Be free with love of yourself & Ur child that will want to be just like U. That is, If U let him. He'll be watching all U do. And hope to be just like U, if U let him. A little boy that's just sees you. Take charge.& repect Briana that was willing to go throw it all. She's never loved before."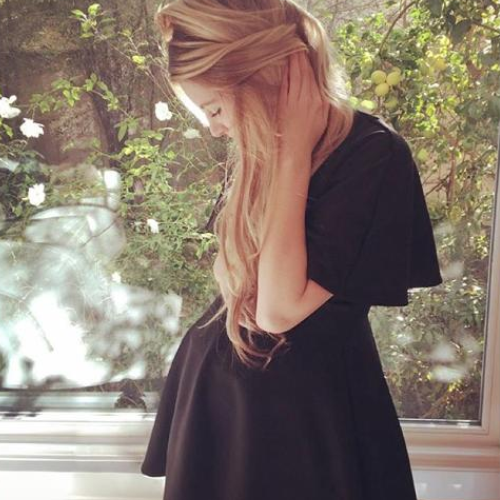 Of course, the possibility that there might be a little Louis actually in the world sent Twitter into a complete meltdown, with some fans convinced the baby had been born while others were suspicious that the Instagram account might be fake.
From a bit of investigation, the account DOES have a lot of old photos of the family and videos and selfies of Marianna... however the account first posted just 24 weeks ago - making it the start of August - which means it was created after the news broke that Briana was expecting Louis' baby. Hmmm...
However, there is also a Twitter account for Marianna Case which was opened in 2011 which DOES belong to Briana's nan, as there are photos of her with her daughter and granddaughter from WAY before the news broke.
Mothers day. Three generations. pic.twitter.com/igBX6vMR0V

— Cyberwomanblog (@Cyberwomanblog) May 17, 2014
Another account, rumoured to belong to Briana's mum, under the moniker '1beachgirlxo' has been posting photos of Bri with her baby bump - and we don't quite know what to believe any more! There was the bump pic without her face in it:
A photo of Briana and her mum where her bump was looking pretty big:
And there was even a pic of the pair of them dressed up in wigs for Halloween, where you can also see Briana's growing stomach:
The news that Louis was set to become a dad broke back in July 2015 - and while the One Direction star has remained pretty quiet on the subject he said in a Good Morning America that "Obviously it's a really exciting time, so i'm buzzing, thank you."
A friend of Louis also told the Mail Online, "Although they're not romantically involved, Louis thinks Briana is a great woman and will be a fabulous mother. Louis has been helping Briana financially and is prepared to get stuck in with all the tasks that caring for a baby demands."
After the news broke, some Directioners were not convinced it was true before Louis confirmed it himself. There were those that thought mini-Louis was here:
Congratulations to louis and Brianna. A baby is aways a blessing #WelcomeBabyTomlinson

— Rose (@Xx_itsrose_Xx) January 22, 2016
@Louis_Tomlinson Congrats on the baby.

— Rushali Das (@Namelessrush) January 22, 2016
A very lucky Baby Jacob was born today! Congratulations @Louis_Tomlinson I know you'll be the most amazing dad! #WelcomeBabyTomlinson

— EruditeFangirling (@CuarteroSweet) January 22, 2016
And those that believed it was yet another hoax:
"Louis is officially a dad! They had a baby boy " N O

— ˗ˏˋ lwt ˎˊ˗ (@spurposelwt) January 22, 2016
harry and louis MIA, no offical baby confimation, WRITE THAT DOWN. https://t.co/Dxbwd2O0c3

— Bindi (@CynicalCycle) January 22, 2016
I dont know what to believe with this louis' baby thing all I know is babys are cute

— lauryn (@obviIouis) January 22, 2016
I could tweet a baby photo of myself and people would think Louis' baby has been born

— $tella (@mukeproblemss) January 22, 2016
Welcome to the world little man! Keep it Capital for all the news on Louis Tomlinson's baby as it happens.