Spank You Very Much! Madonna Thanks Ariana With A Big Ol' Smack On The Bum!
Madonna - Unapologetic Bitch (Ariana Grande). Miami Rebel Heart Tour 24.01
04:36
We've all seen Madonna take a raunchy turn on stage after *shudder* THAT game of tonsil tennis with Drake. But you NEED to see what the pop icon did to Ariana's poor bottom!
Madonna kind of has a thing for bringing on major stars onto stage with her - she's had Katy Perry screaming that Madge is her mum, and she's had Idris Elba actually opening for her.
But she also has a thing for getting weirdly dirty with her guests. But that's your average 57-year-old for you, right? RIGHT?
During the last leg of her 'Rebel Heart Tour', she welcomed the 'Focus' singer, Ariana Grande onto the stage to join her to sing 'Unapologetic B*tch'. While the whole arena was clapping their hands, Madonna was clapping her hands... Against Ariana's bum cheeks.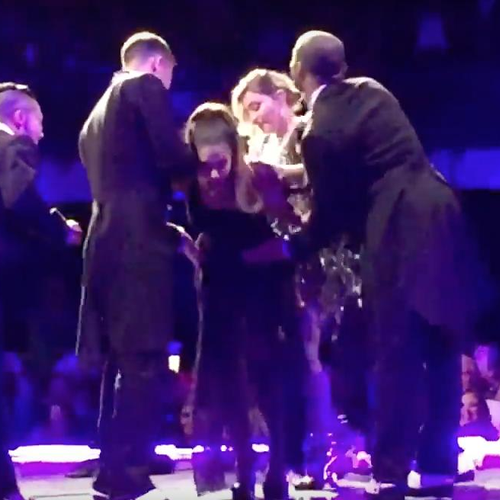 Dancers bent the 22-year-old over, so Madonna could get a full swing! Ariana handled it like a pro and continued the performance (even if she did do the rest of it gasping in between lyrics!)
Remind us to not go on stage with Madge any time soon, okay?
You May Also Like...