All The Adorable Pictures Of Molly-Mae Hague's Baby Girl Bambi So Far
8 March 2023, 16:30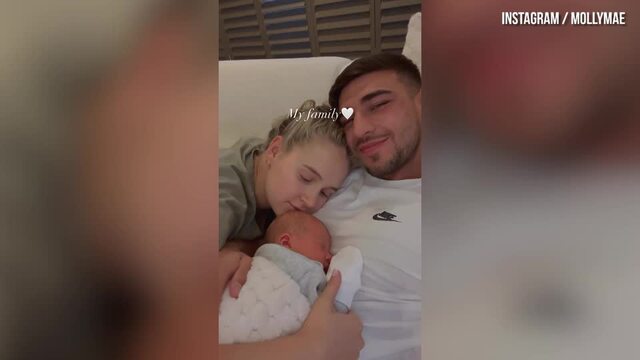 Molly-Mae and Tommy Fury snuggle with baby Bambi in sweet clip
Molly-Mae Hague and Tommy Fury welcomed their baby girl Bambi in January 2023 and the photo album they've shared is too cute for words.
Molly-Mae Hague has become a first-time mama after welcoming her baby girl Bambi on January 23.
The Love Island alum and her long-term boyfriend Tommy Fury have since shared a string of pictures and videos of their little one, and each one is too adorable for words.
Are Molly-Mae Hague & Tommy Fury Getting Married?
The happy couple shared the first picture of their baby girl in a black-and-white snap from the hospital as a family just a week after they welcomed their daughter.
Molly-Mae announced the Disney-inspired name for her baby girl just days later and has been sharing heartwarming mama-daughter content since.
Let's take a look at all of the adorable snaps of baby Bambi so far…
Molly-Mae takes Bambi on her first trip to London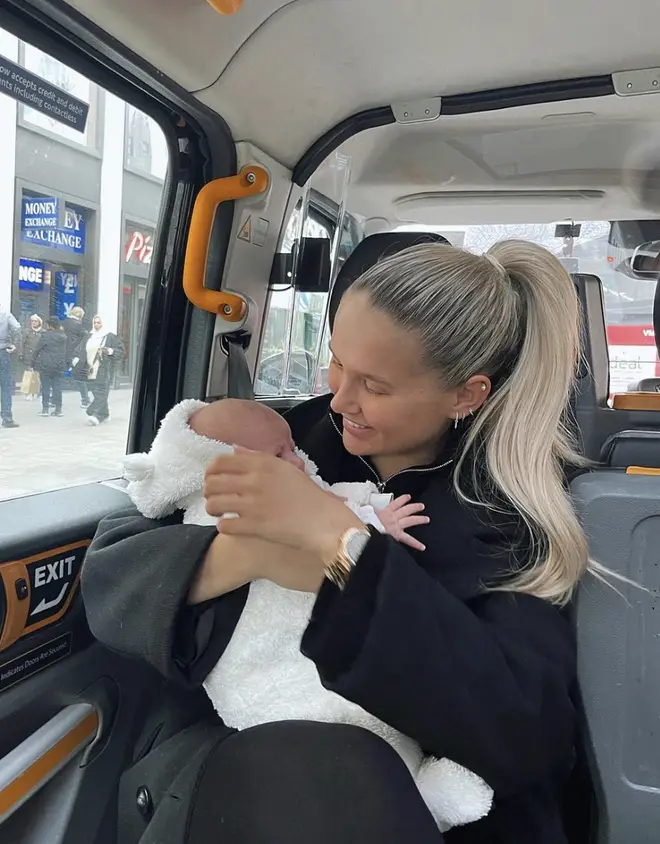 Molly-Mae shared a series of snaps of baby Bambi during her first trip to London.
From pictures of Bambi in the hotel to the 2-month-old taking in the sights from inside a black cab, the influencer looks happier than ever in the photos and fans can't get over how adorable Bambi is!
Molly-Mae shares angelic snap of Bambi sleeping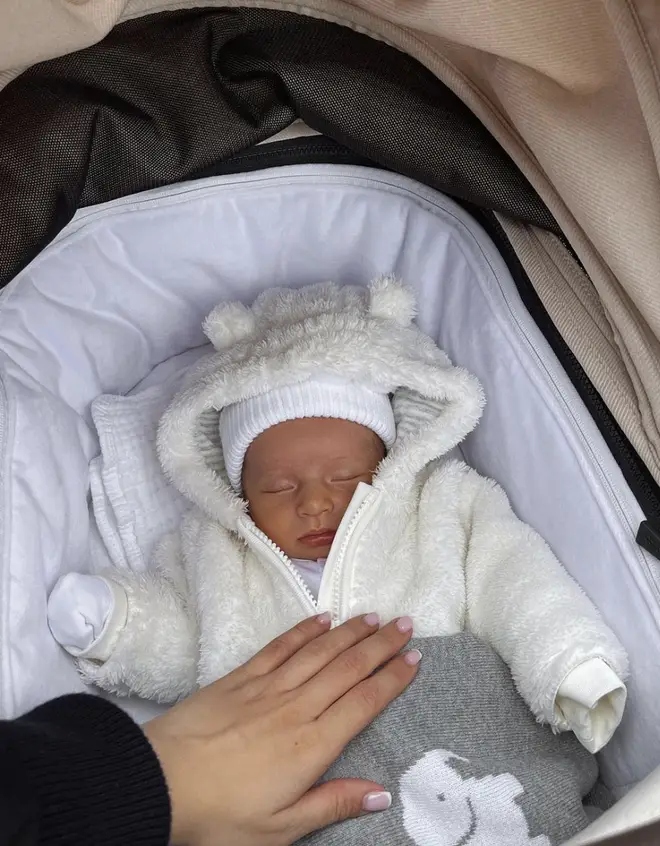 Bambi is getting more adorable by the day and Molly-Mae has the pictures to prove it!
The social media influencer shared a series of snaps from their day out, and Bambi having a nap has melted our hearts.
Molly-Mae and Tommy leaving the hospital with baby Bambi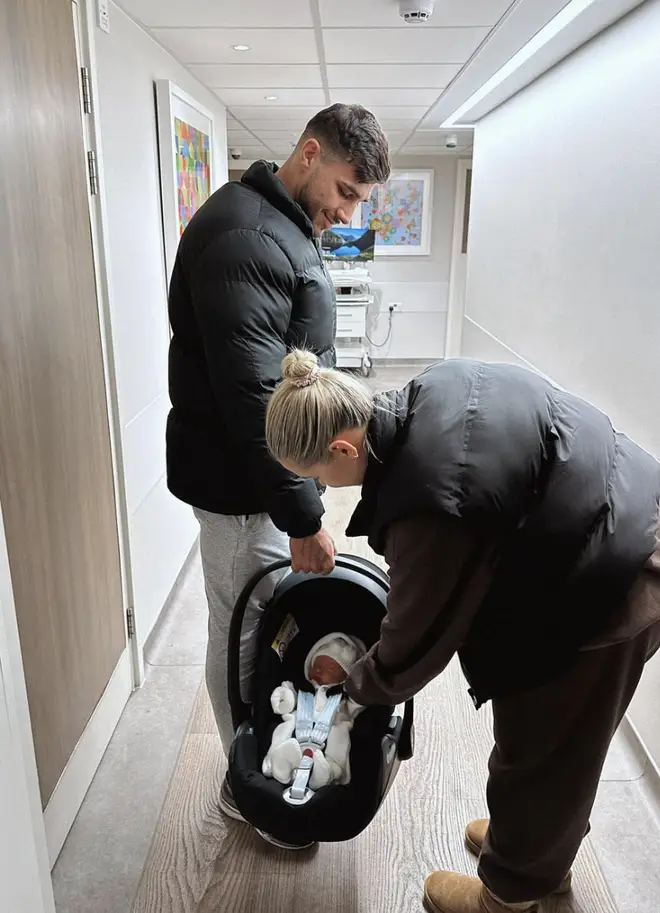 Molly-Mae captured the adorable moment she and Tommy left the hospital with their bundle of joy.
She uploaded the memorable moment alongside another few wholesome pictures, which she captioned: "Taking pics of absolutely everything so we NEVER forget these days."
Molly-Mae showcased her Bambi celebrations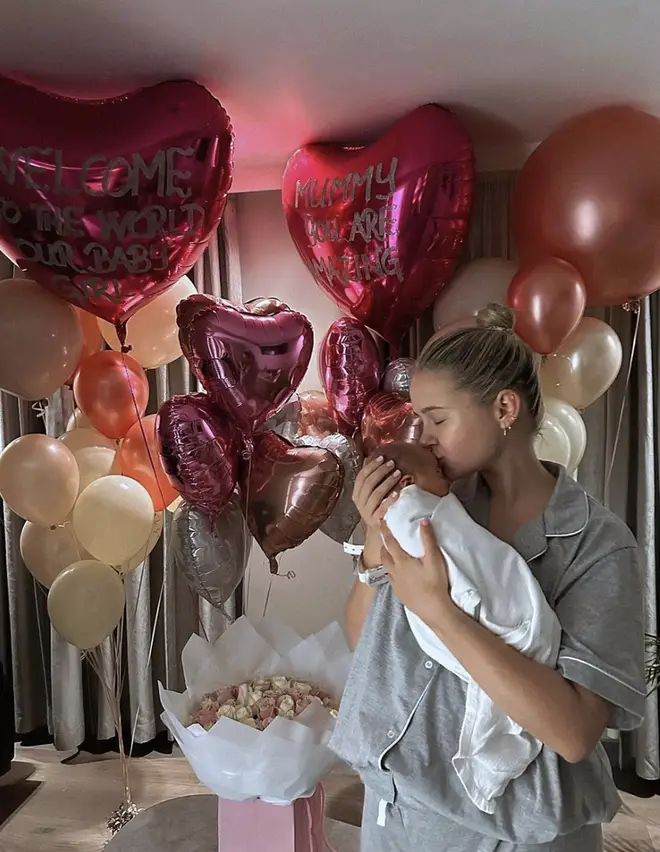 Bringing home baby Bambi was evidently such a heartwarming moment as Molly-Mae snapped the moment she enjoyed the celebrations for her daughter.
The room was filled with balloons for the newborn's welcome at home.
Molly-Mae plays dress up with Bambi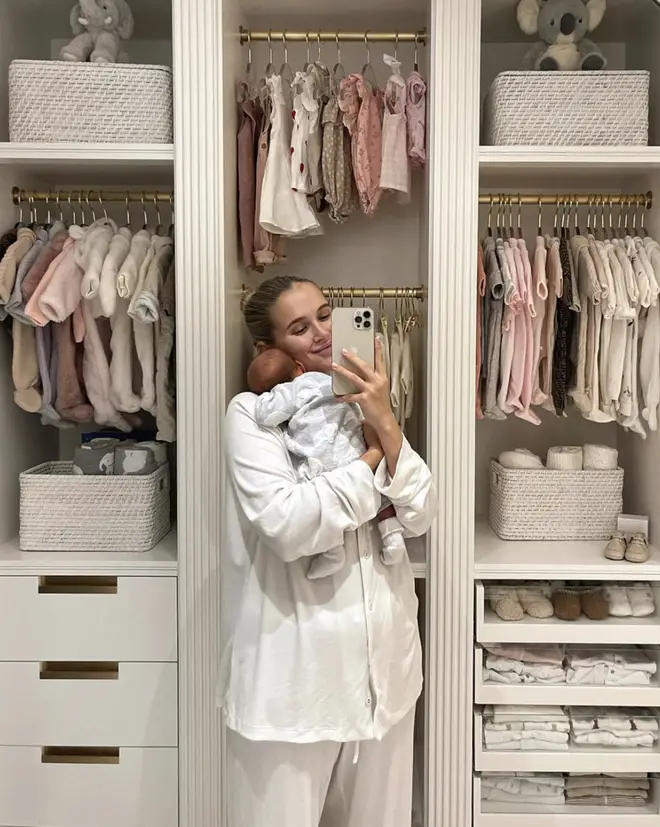 Molly-Mae showed her daughter the incredible dressing room collection she had prepared for her ahead of her birth.
She sweetly captioned the adorable snap: "Let's play dress up," with Bambi's impressive walk-in wardrobe featured in the back, showcasing her teeny clothing pieces.
Molly-Mae and Tommy's first picture of baby Bambi
The Love Island 2019 runners-up shared their first snap of their baby girl on Instagram, simply writing: "23/01/23," confirming their daughter's birthday.
They were instantly inundated with congrats messages from friends and fans.
Molly-Mae confirms Bambi's name with a picture of her snuggled in her nursery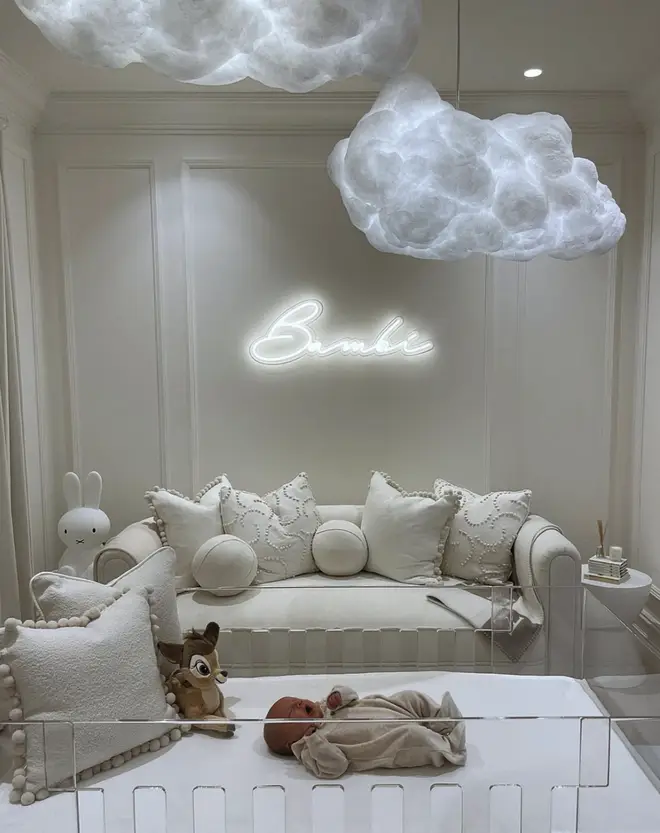 Molly-Mae confirmed the unique name she had given to her daughter after sharing a snap of Bambi in her perspex cot in her beautiful nursery, which had Bambi's name written on a wall light-up feature.
The nursery also boasted stunning cloud decor and of course, a little Bambi toy.
Tommy Fury has cuddles with daughter Bambi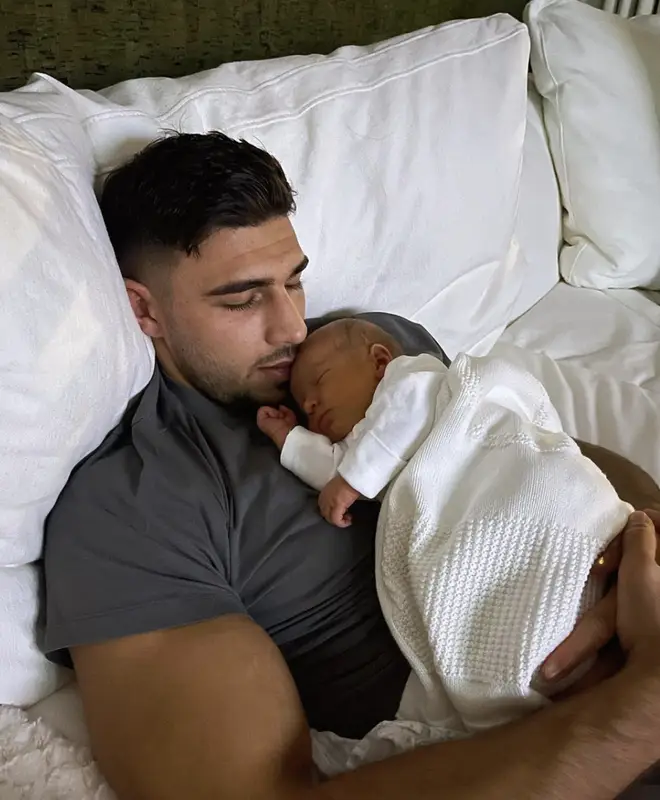 Tommy Fury gushed about being a first-time dad after sharing an adorable snap of him cradling his newborn daughter.
He sweetly captioned the adorable photo: "Daddy's little girl. Forever."
Molly-Mae brings home baby Bambi from the hospital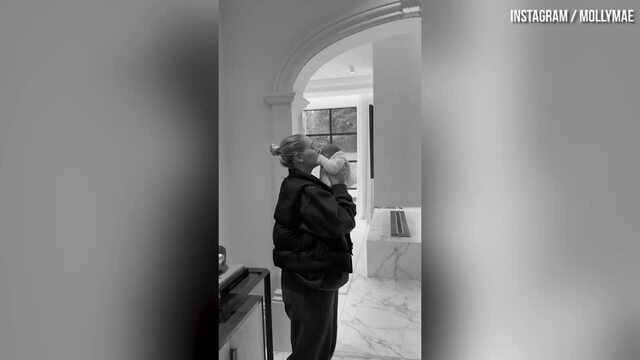 Molly-Mae brings home baby Bambi for the first time
The social media star shared a heart-warming clip of her bringing home her daughter from the hospital, writing: "Bringing the most precious gift in the world home. I cry with happiness every time I watch this video."
She then shared a series of snaps of Bambi's first few days at home, having her first bath and enjoying some naps in her mum's arms.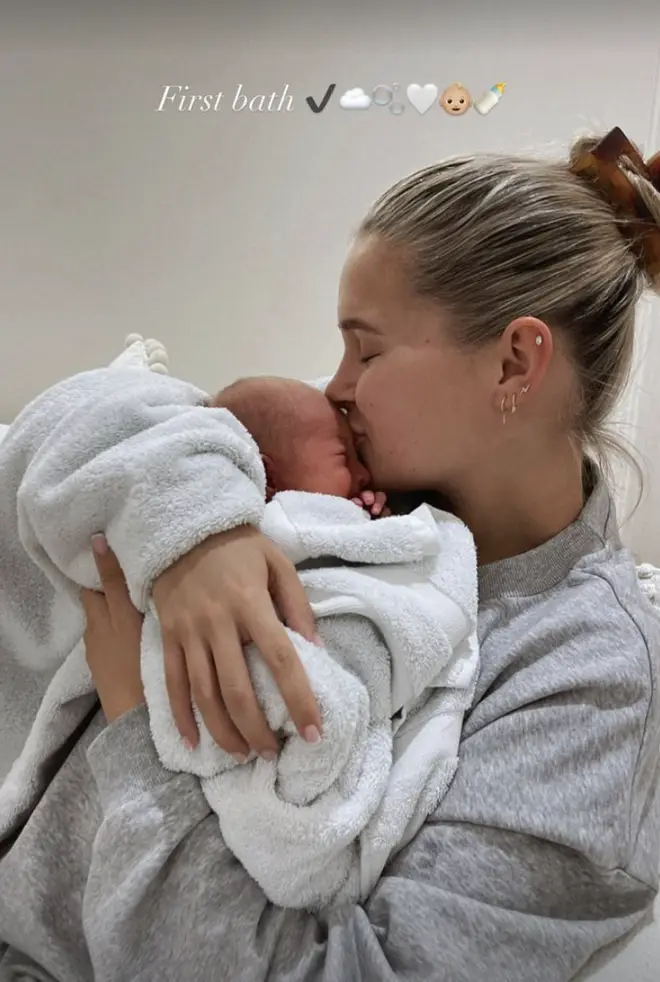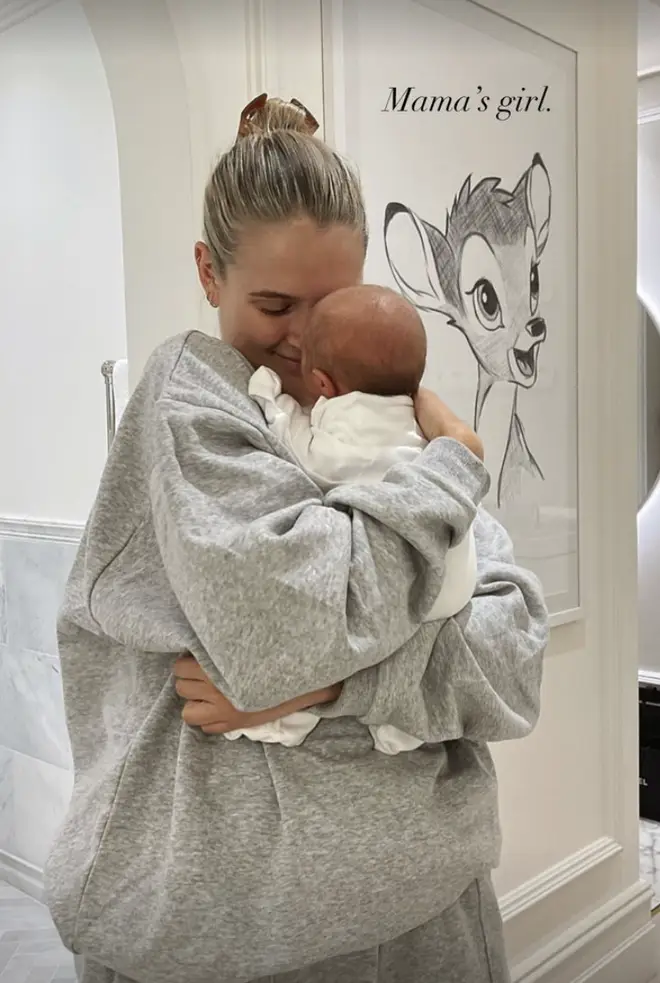 Molly-Mae's sister Zoe Hague bonds with her niece Bambi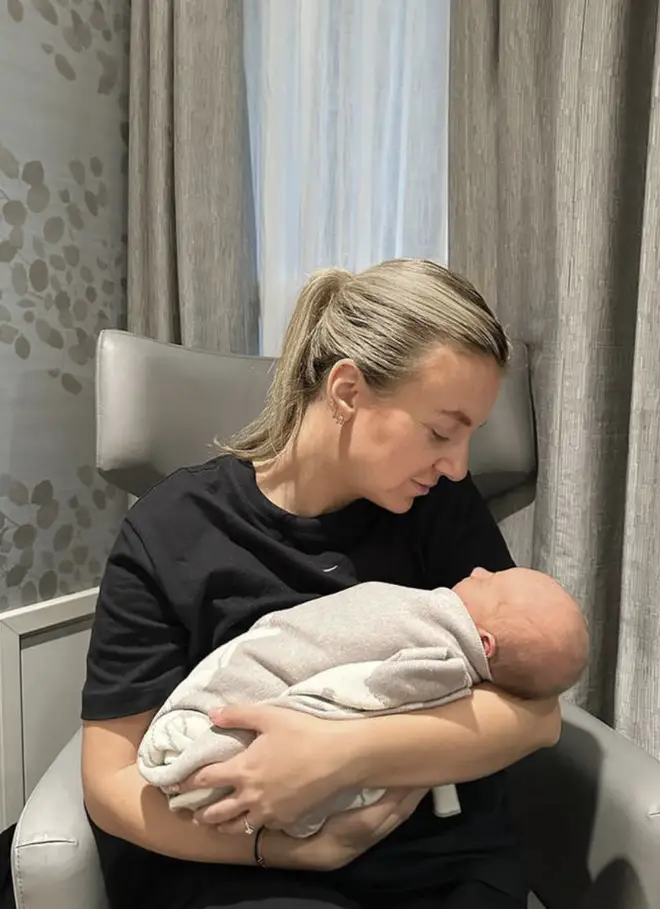 Zoe Hague was clearly super excited to become an auntie after sharing pictures from her bonding time with her new niece.
Cuddling Bambi in photos she shared to Instagram, Zoe wrote: "My beautiful Niece. Already having the most magical time with you, I love you so much."
> Here Are All The Ways You Can Listen To Capital