Millie Bobby Brown Reveals Marriage Plans With Fiancé Jake Bongiovi
17 October 2023, 14:44 | Updated: 17 October 2023, 14:52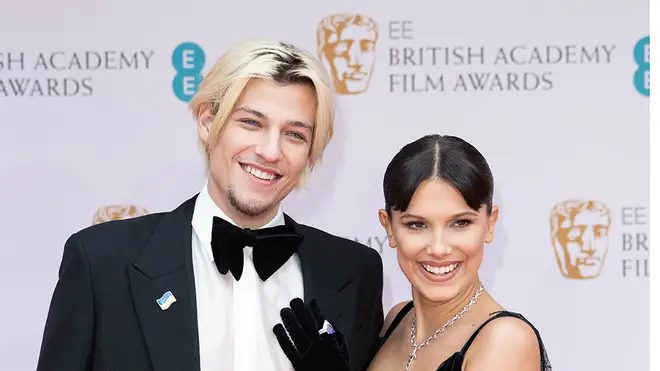 Actor, author, Emmy-award nominee, UNICEF Goodwill Ambassador and now Millie Bobby Brown can add Glamour Woman Of the Year to her growing list of accolades. In her cover shoot, she opened up about her relationship with Jake Bongiovi.
Speaking to Glamour magazine, the actress talked about her insecurities, growing up in the public eye, feminism and why she feels she's ready to marry her fiancé Jake Bongiovi.
The 19-year-old actor shot to fame when playing Eleven in Netflix's nostalgic, spooky, drama Stranger Things in 2016. And since then things have been going from strength to strength for her. She played the leading role in the Enola Holmes franchise, wrote a book, and has been named one of the 100 most influential people in the world by Time magazine.
Though it's now always been plain sailing for Milly. She had to leave Twitter (now known as X) after she was accused of homophobia in comments falsely attributed to her and her relationships have been under constant scrutiny.
When her engagement was announced it caused quite a stir, with many people claiming they were "too young" for such a big commitment. Millie was sure of her decision though, she told Glamour: "Of course I can do it in 10 years. But why, when I know that it's going to work now?"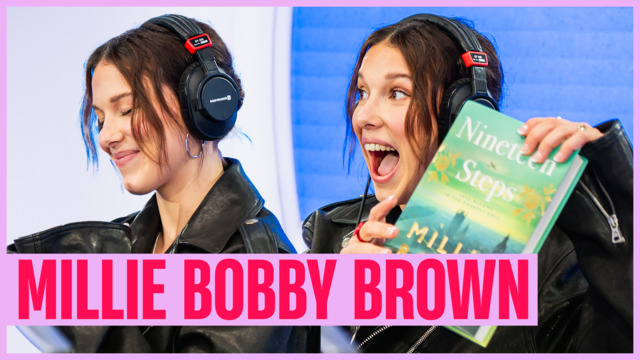 Millie Bobby Brown reveals the inspiration behind her new book! 📖
So is Millie Bobby Brown married? Not yet! But the Stranger Things actress was full of love for her fiancé, Jake. Following a messy relationship with her previous partner Hunter Ecimovic, a TikTok influencer, Millie said she felt "so afraid to be a strong woman in a relationship."
But that all changed when she met her fiancé. She told Glamour: "I just felt I could be loud. He embraced that and encouraged that. And I fell in love with myself while being with him."
Millie admitted she too has her own insecurities she battles with but Jake was able to help her accept what she perceived as flaws. She said she had asked him: "Why do you love me?"
What was his response? Millie said: "He listed all these things that I hated about myself. I was like, 'You see good in those things?' And he was like, 'Of course I do.'
She also added that it certainly helped that he was also "tall and blonde," with "dashing eyes."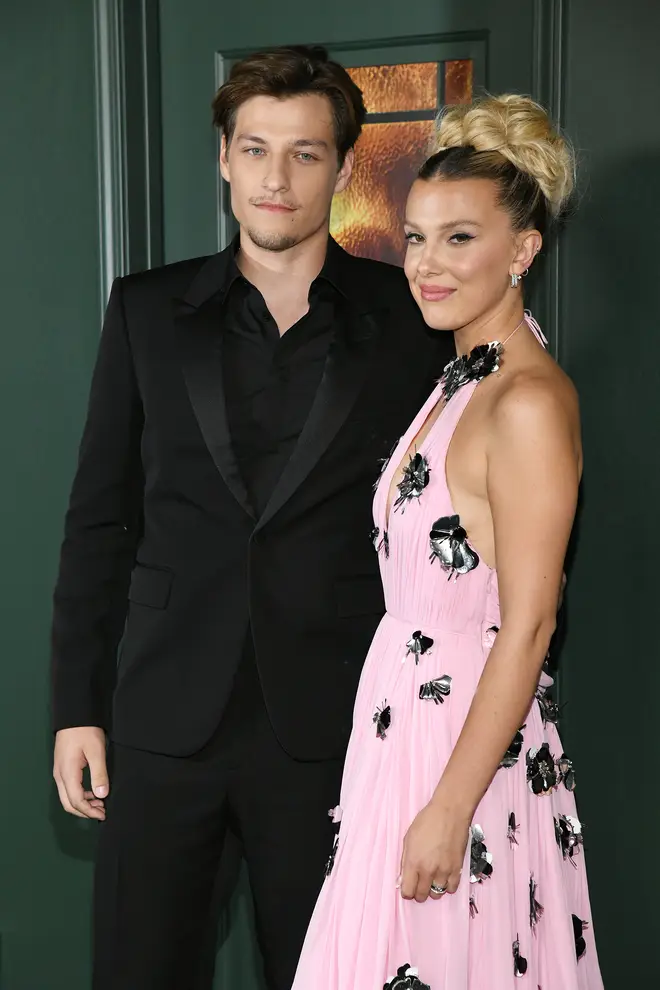 Millie and Jake have faced questions about their relationship and engagement with many people saying the 19-year-old is too young to get married. A concern that Millie is quick to dismiss. "We were modelled on wonderful, loving relationships," says Millie. "So it's something that we both had that mutual drive for."
Both Millie and Jake's parents married young – Jake's dad, rocker Jon Bon Jovi, married his high school sweetheart Dorathea and they recently celebrated 34 years of wedded bliss. And it seems like Millie has been welcomed with open arms into the rockstar family, she told the magazine: "His family were so wonderfully accepting of me and embraced me, and it's so nice to find a second family in that."
Let's hope Millie and Jake's relationship will be just as happy.
Listen live to Capital, and catch up on any shows you missed, on Global Player.