Khloe Kardashian's Battle With Skin Cancer: A Look Inside Her Health Struggle
26 October 2023, 12:51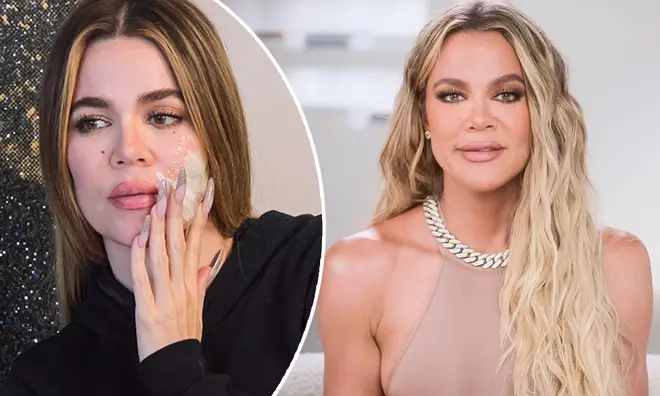 Khloe Kardashian has spoken openly about her experience with skin cancer (Melanoma), but how did she get it and is she cancer free now? Here's what we know.
Reality TV star Khloe Kardashian was left with an indent on her face in 2022 after having a small tumour removed from her face that was found to be cancerous.
In September of this year Khloe took to Instagram to encourage her followers to get regular check ups skin to try and catch cancer early on, writing: "I never imagined that this tiny spec would turn into skin cancer and I can't fathom what could have possibly happened had I not gone to the doctor to get it looked at."
Khloe had initially thought the cancerous bump was acne but a biopsy confirmed it was cancerous. On her family's reality show The Kardashians she said: "I have done one biopsy on this bump that I just assumed was a zit, turns out it's not a zit, it's melanoma and for my age, it's incredibly rare."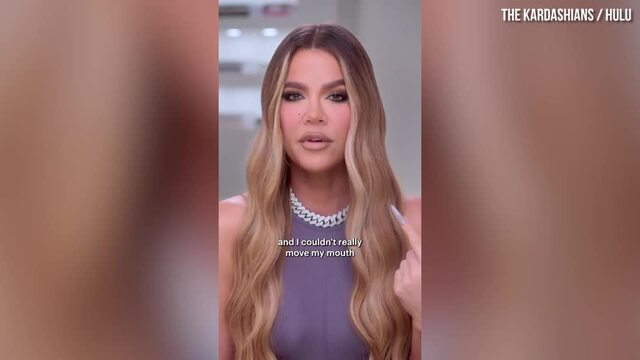 Khloe Kardashian talks surgery to remove tumour from her face
Does Khloe Kardashian have skin cancer?
It's assumed that Khloe is now "completely cancer-free". After a cancer scare in 2022, the Kardashian sister had a small cancerous tumour removed from her face.
When she noticed the the mark on her face she initially thought it was a "zit", Khloe explained on her family's Hulu series, The Kardashians. Despite pinning down the bump to acne, the reality star had a biopsy taken from it. "Turns out it's not a zit, it's melanoma," she said.
Melanoma is a type of skin cancer that can spread to other areas of the body and often appears as a new mole.
After discovering she had skin cancer she had it removed by surgeon Dr Garth Fischer - who she has since thanked for both removing the melanoma and also limiting her scarring.
"Not only did he remove the tumour and made sure that I am completely cancer free but he did such a f***ing stellar job on making my scar as small and beautiful as possible," she wrote on her Instagram story.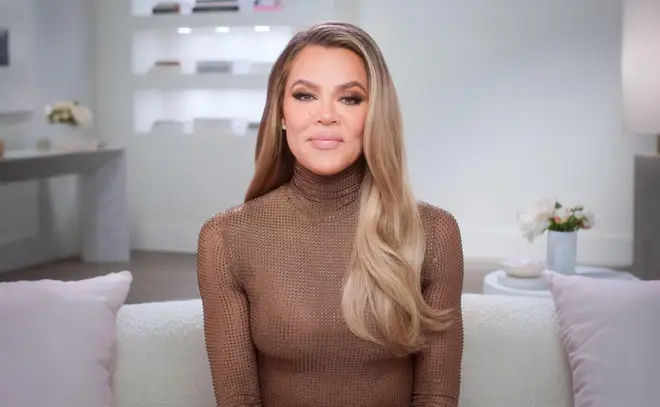 Once The Kardashians had covered Khloe's cancer story she took to Instagram, saying: "For those who do not know I had a skin cancer scare on my face...we had to remove a tumour from my cheek, I was Ieft with an indention."
She went on: "I am definitely not complaining because I would rather have an indention than melanoma any day...I am so incredibly grateful to all the doctors who helped and continue to help me with my skin cancer journey."
To reduce the appearance of her surgery scar Khloe underwent a "round of injections" with the go ahead from her surgeon nine months after the initial surgery.
"Praise the Lord for covering me and thank you to everyone who was a part of my journey. It's an ongoing one!" Khloe said.
The Kardashians continues to stream on Hulu for those in the US and on Disney Plus for the rest of the world.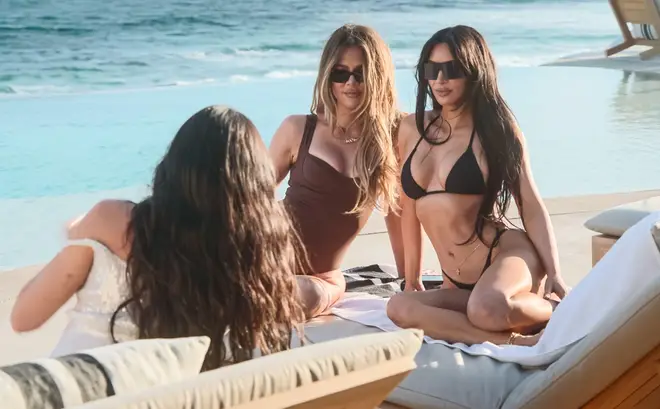 What is melanoma?
According to the NHS, melanoma is a type of skin cancer that can spread to other areas of the body. Khloe Kardashian had a tumour that was found to be melanoma removed from her face in October 2022.
Melanoma is usually caused by exposure to ultraviolet light, which comes from the sun and is used in sun beds. Things that increase your chances of getting melanoma include your age and having pale skin, a large number of moles and a family history of skin cancer.
Since Khloe Kardashian is only 39-years-old she said it was "incredibly rare" for her to develop melanoma but has not disclosed whether or not something such as using sun beds or her family history led to the diagnosis.
The NHS says "You cannot always prevent melanoma, but you can reduce your chances of getting it by taking care not to get sunburned".
Melanoma is usually treated with surgery but in extreme cases treatments such as radiotherapy are used to eradicate the cancer. Kardashian sister Khloe was operated on by Beverly Hills surgeon Dr Garth Fischer who she says ensured she was "completely cancer free".
Listen live to Capital, and catch up on any shows you missed, on Global Player.