All The Too-Cute Pictures Of Perrie Edwards' Baby Boy Axel
22 August 2022, 14:48 | Updated: 22 August 2022, 15:14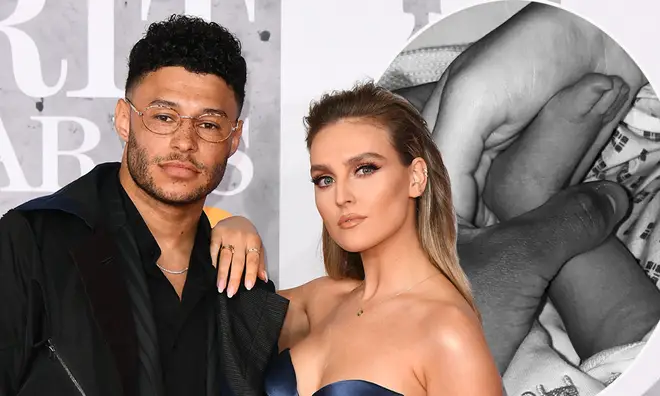 Perrie Edwards and Alex Oxlade-Chamberlain welcomed their baby boy Axel in August 2021 and the pictures the couple have shared so far are heart-melting.
Perrie Edwards, like Little Mix bandmate Leigh-Anne Pinnock, became a proud mama last summer.
The 28-year-old welcomed her first baby with Alex Oxlade-Chamberlain in the summer and although she hasn't shared too many pictures of their new arrival, she has treated her 13 million followers to a few adorable moments.
Perrie Edwards Clothing Line: Everything You Need To Know About Disora
All The Photos So Far Of Leigh-Anne Pinnock's Adorable Twin Babies
While Leigh-Anne, understandably, keeps her twin babies off of social media, to truly melt your heart and soul, we've gathered the pictures Perrie has shared of Axel so far, for the wholesome autumnal content we all crave.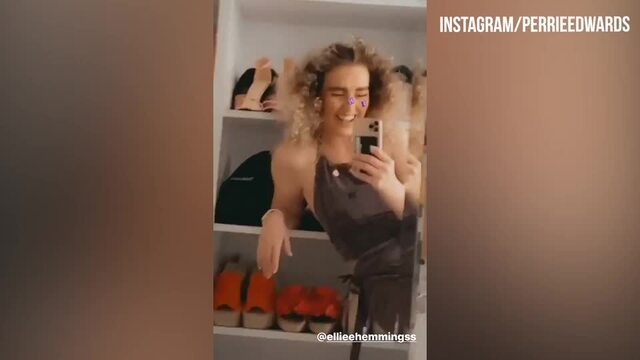 Little Mix's Perrie Edwards shows fans her curly hair journey
Perrie and Alex's baby announcement pictures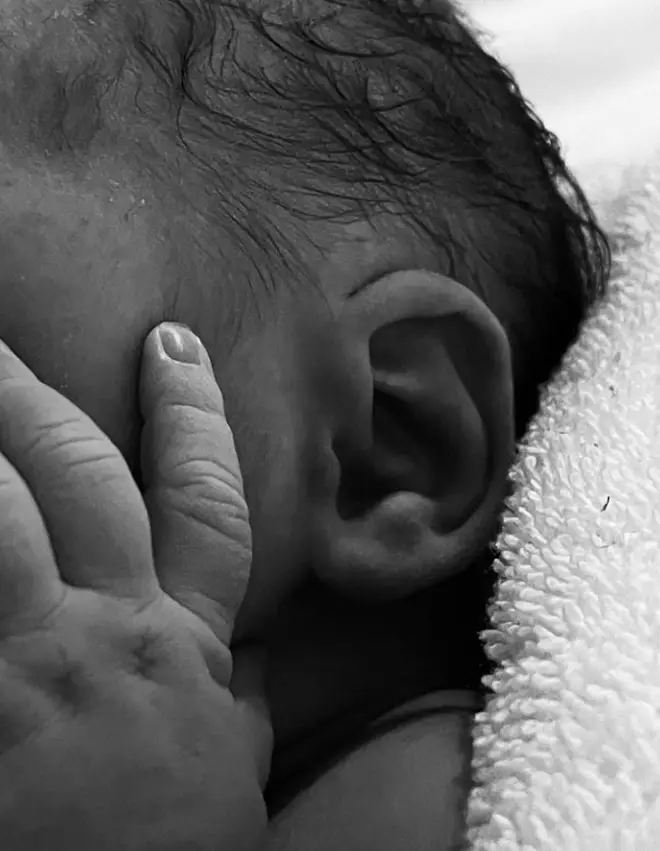 Perrie and Alex shared matching photos of their baby boy to announce his arrival into the world on 21 August, uploading a black and white picture of just the side of his head while wrapped in what looks like the softest blanket in the entire world.
The couple also uploaded snaps of their hands holding Axel's teeny tiny feet.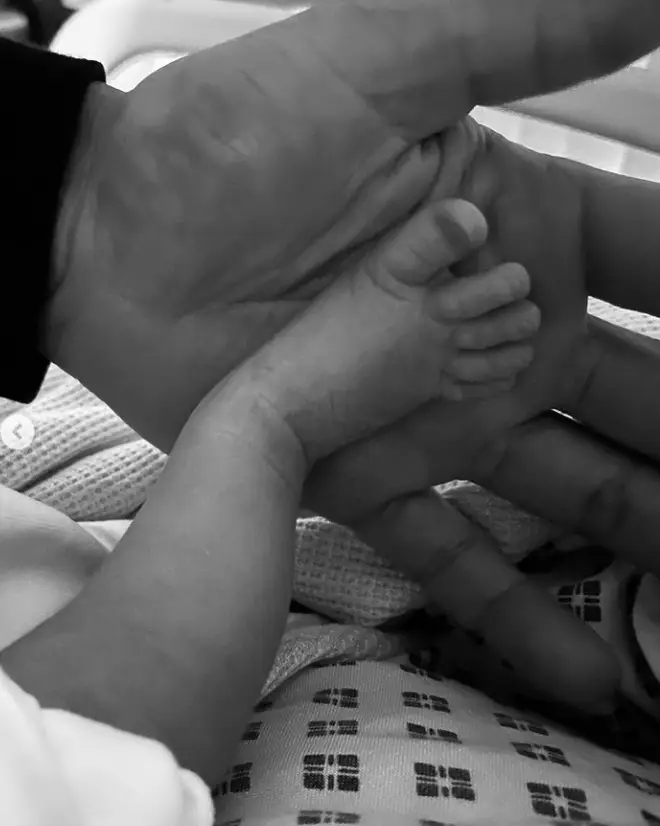 Baby Axel in a bobble hat is the cutest thing you'll see. Ever.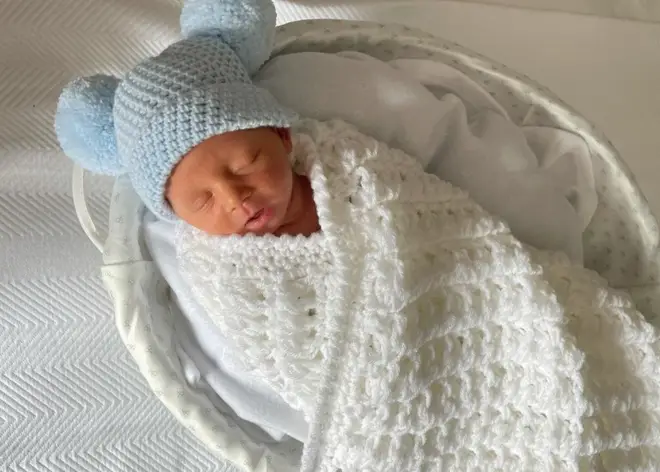 Days after Axel's arrival, Perrie returned to Instagram to show off her baby boy's cuteness to the full extent.
Swaddled in a knitted white blanket and wearing a blue bobble hat with fluffy pom pom ears, Perrie wrote: "2 weeks of loving you. I've never felt love like this before! Axel Oxlade-Chamberlain."
There's nothing cuter than tiny baby ears and hands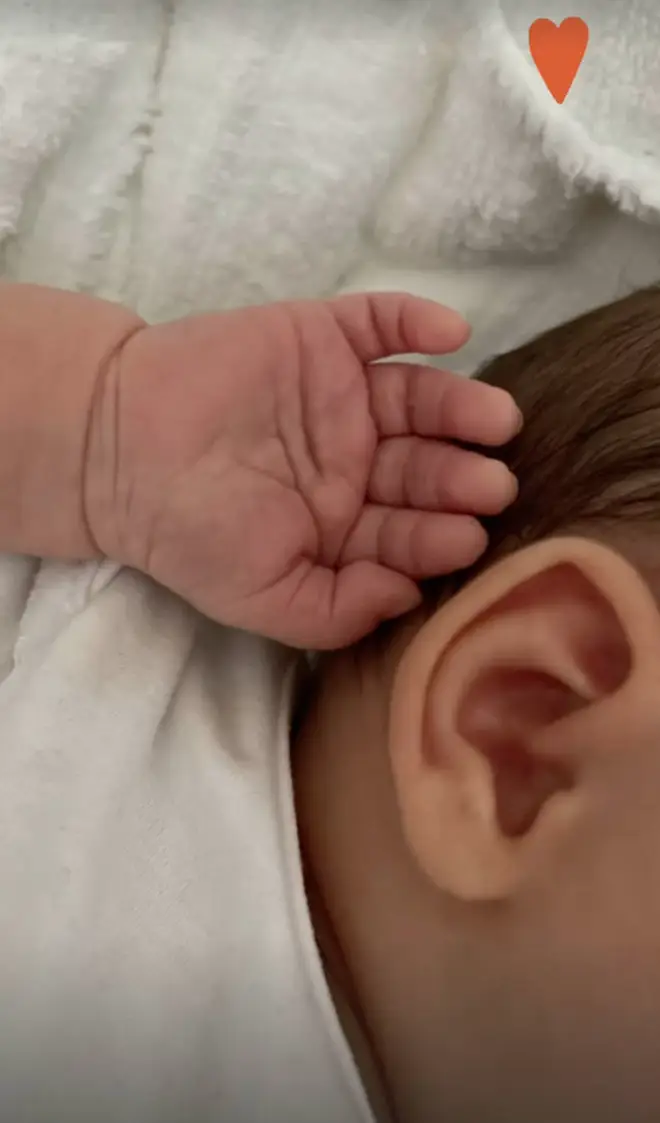 As Perrie continues to revel in her new life as a mum, she couldn't help but post a close-up of Axel's tiny hand as he held it to his ear.
Proving he's the luckiest baby in the world, Axel was laid on yet another of the world's softest looking blankets.
Baby Axel's first holiday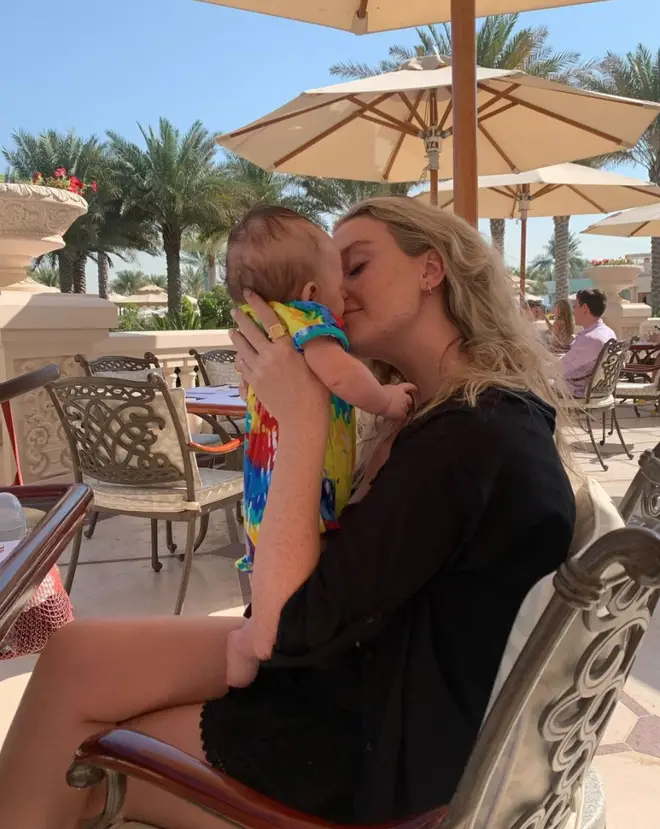 In November, Perrie and Alex jetted off to Dubai for their first holiday as a family.
The parents were joined by Perrie's mum and cousin to help with babysitting duties.
Perrie brings baby Axel to Disora design meeting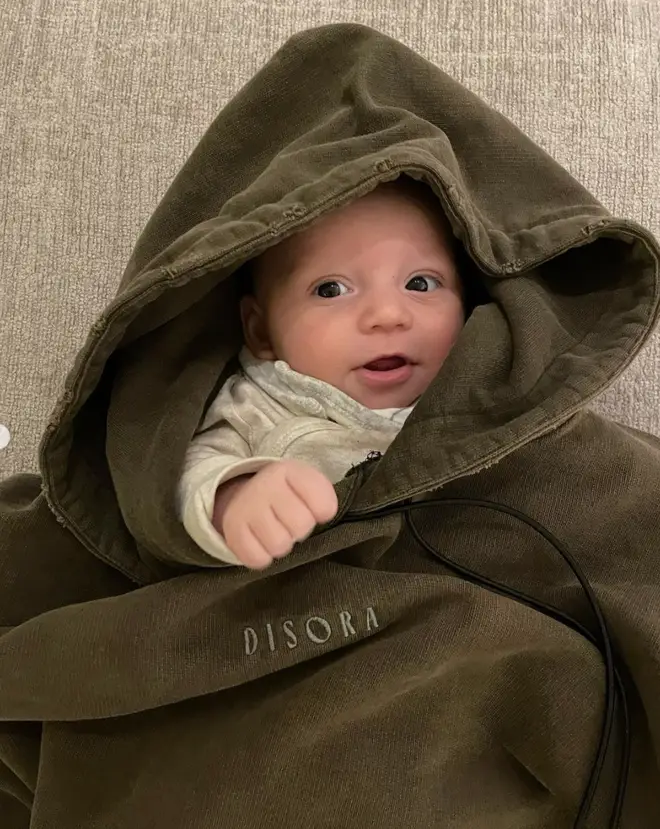 Perrie's baby boy was among the first to try a new design of one of her Disora hoodies, looking adorable in a khaki sweater.
The tiny tot looked more than happy with his mum's creation!
Perrie is living her best life on holiday with baby Axel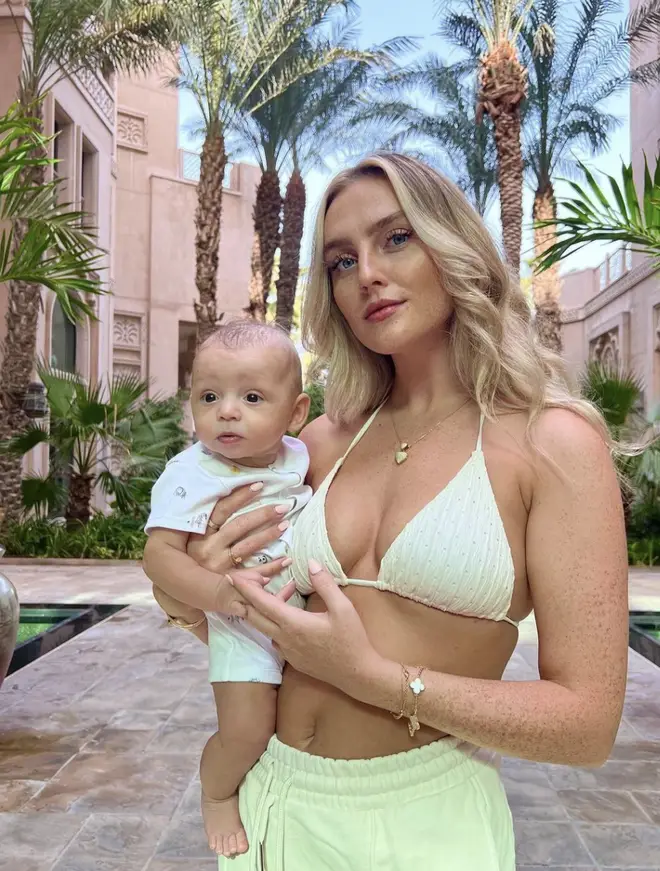 Perrie has been catching flights with Alex and their too-cute son, Axel, and the photos are too adorable for words!
While the family jetted off to Dubai just a few short months after their first family trip, the Chamberlain-Edwards gang looked happier than ever.
Baby Axel looks so grown up as he enjoys time in the sun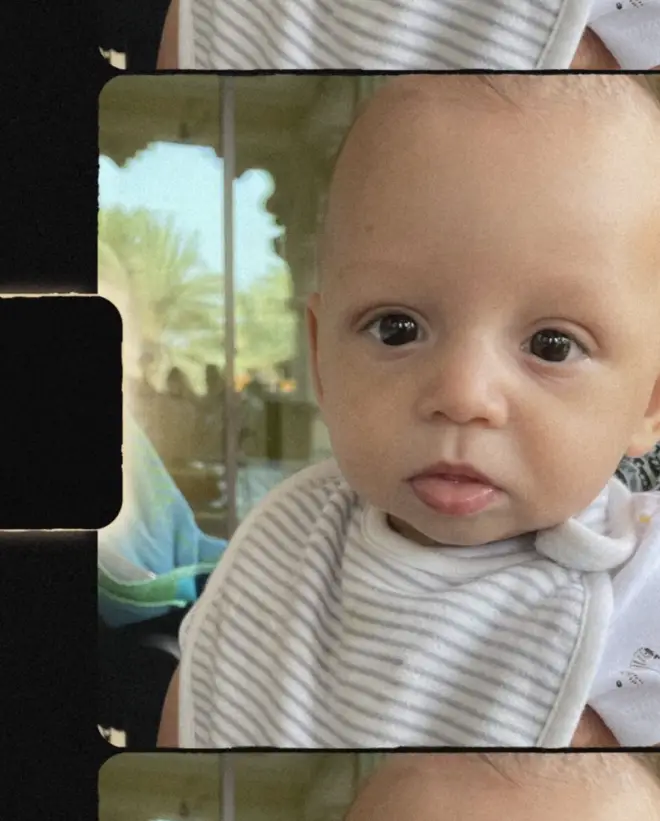 Being born in the summer, baby Axel is clearly cut out for sunnier days and his latest trip proves it.
Just look at how adorable he looks in this holiday snap of him!
Baby Axel joins Little Mix on tour
Perrie brought baby Axel to one of Little Mix's final concerts before their hiatus, equipping the tot for the mesmerising live show with a pair of baby headphones and a 'Confetti' tracksuit to match his mum and his aunties.
Pez hilariously captioned her photos of Axel at the gig: "We were in matching Little Mix tracksuits but in true baby style he sh*t everywhere. But here we are! Watching his first ever show."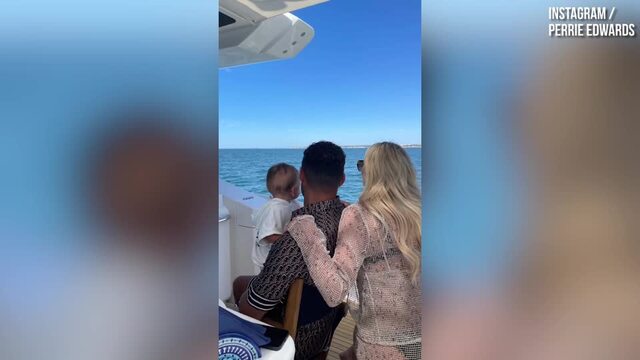 Perrie Edwards shares sweet footage of Axel to mark his first birthday
Perrie's baby boy Axel turns one
To celebrate Axel turning one, Perrie shared the most heartwarming video montage of her first year as a mama with her fiancé Alex.
The video montage included unseen snaps of Axel as a newborn all the way up to his first birthday party.
Taking to Instagram, the Disora founder wrote: "A whole year of Axel. Memories to cherish forever. I love you my absolute joy, you'll always be my baby boy!"
We can't get over just how grown up he's become!
> Here Are All The Ways You Can Listen To Capital