Kim Kardashian Posts Spooky Coronavirus Prediction By Psychic
12 March 2020, 11:44 | Updated: 17 March 2020, 17:08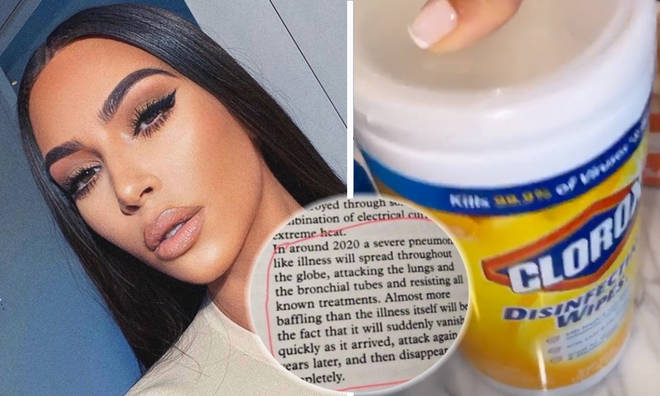 Kim Kardashian's posted an eery passage written by a psychic that talks of a '2020 virus that attacks the lungs' and people are seriously spooked by the prediction.
Kim Kardashian has everyone spooked by posting a passage from a psychic that appears to predict the outbreak of the Coronavirus which talks of an illness that 'attacks the lungs' spreading in 2020 and it's pretty creepy to say the least!
Will Harry Styles's 'Love On Tour' Be Cancelled Amid Coronavirus Outbreak? Everything You Need To Know
Sharing a Facebook status saying the passage was written by psychic, Sylvia Brown, in 2008, the excerpt reads:
"In around 2020 a severe pneumonia- like illness will spread throughout the globe, attacking the lungs and bronchial tubes, resisting all known treatments."
"Almost more baffling than the illness itself will be the fact that it will suddenly vanish as quickly as it arrived, attack again ten years later, and then disappear."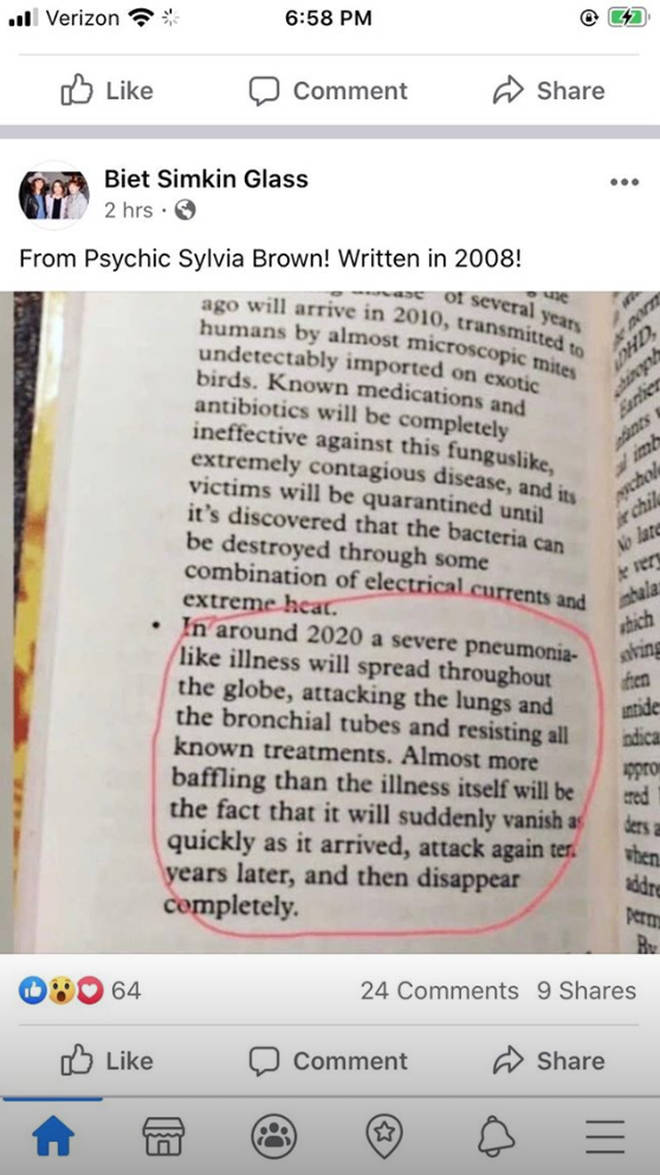 Living up to her ultra-clean LA lifestyle, Kim also posted a video of her disinfecting a present sister, Khloé had given to North, saying she wasn't taking any chances, and showing her 162 million Instagram followers her method of ensuring everything is clean- which is wiping down everything she is handed.
As the spread of the illness continues to grow, people were shocked to hear from Tom Hanks that he and his wife, Rita Wilson, have tested positive for the illness.
He wrote to his shocked followers: "Hello, folks. Rita and I are down here in Australia. We felt a bit tired, like we had colds, and some body aches. Rita had some chills that came and went. Slight fevers too."
"To play things right, as is needed in the world right now, we were tested for the Coronavirus, and were found to be positive."
"Well, now. What to do next? The Medical Officials have protocols that must be followed."
"We Hanks' will be tested, observed, and isolated for as long as public health and safety requires. Not much more to it than a one-day-at-a-time approach, no?"
"We'll keep the world posted and updated. Take care of yourselves! Hanx!"
> Download Our App For All The Latest Kardashian News